'El Camino' Alternate Ending Revealed by Director & 'Breaking Bad' Creator
A different turn of events for Jesse Pinkman.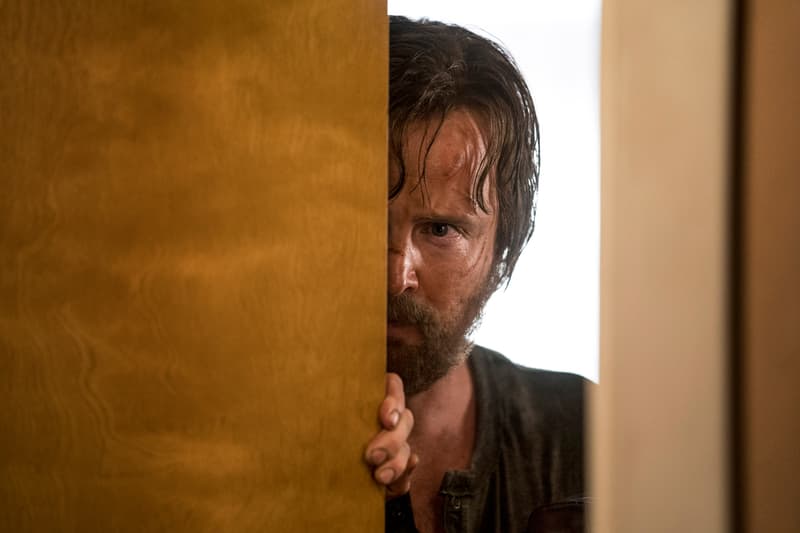 Speaking to Dan Snierson for an exclusive interview for Entertainment Weekly, Breaking Bad creator and director Vince Gilligan is opening up about the unrevealed ideas he had for the finale of the newly-released Breaking Bad film El Camino.
"I didn't get super far down the road, but it was probably going to be a young woman who needed some help," Vince Gilligan tells EW, explaining El Camino's potential ending. "He was hiding out by the Canadian border, and this woman was working at a motel as a housekeeper or something. [He] goes into the process of saving her, knowing full well that he's going to suffer for it, he's going to get caught for it, but he does it anyway. And the last scene would be maybe him in a jail cell but at peace for the first time since the movie began. I think there was going to be this component where he couldn't sleep. He wouldn't get a single night sleep for a week or so upon escaping. The police are looking for him and he's too haunted and he's too adrenaline-charged. And at the end of the thing, he's in a jail cell, and ironically he can fall asleep like a baby. And I thought, 'Ah, that'd be kind of cool.'"
Upon hearing the quote, El Camino star Aaron Paul revealed that he had no prior knowledge of Gilligan's alternate ending. "He never said that to me," Paul says. "Wow. That's so interesting."
Head on over to Entertainment Weekly to check out the outlet's new El Camino feature in its entirety.
For more, take a look at a "behind the scenes" breakdown of El Camino.