Travis Scott Earns His First No. 1 Billboard Hot 100 Debut with "Highest in the Room"
Another impressive achievement for the 'Astroworld' superstar.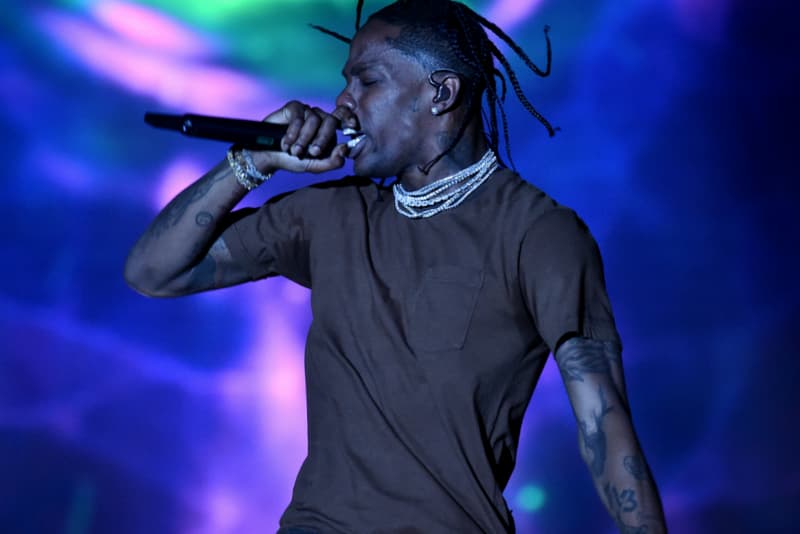 Towards the beginning of this month, Travis Scott debuted his latest major record and single, "Highest in the Room." Produced by OZ and Nik D, "Highest in the Room" contains an uncredited vocal contribution from Young Thug and has been already become a staple of Travis Scott's recent setlists The song's arrival was coupled with the unveiling of its visual component — which was directed by the duo of Dave Meyers and Travis Scott — and the delivery of a new range of official merch as well. Now, as Billboard reveals, "Highest in the Room" has earned its creator his very first No. 1 debut on the Billboard Hot 100 chart.
"To be honest, it was sort of just something I wanted to perform at the time," Travis Scott shared with Zane Lowe . earlier this month, opening up about "Highest In The Room" during an exclusive interview for Apple's Beats 1 network. "I was just performing it at a point where I've done it at so many shows, and it's been so fun doing it, I was like, I gotta just drop this, and I'm gearing up for something more special to come following that."
"I'm at the point where I'm just trying to cook up some dope shit and drop 'Highest in the Room,' and maybe put something around it," Travis Scott added. "Yeah, I mean I'm in no rush frankly, but I'm taking my time to come up with the next album. I'm always down to drop music and serve some packs to the fans. It's time for the fans to eat."
"Highest in the Room" was initially introduced to listeners as part of the soundtrack for a promotional vignette for Kylie Jenner's Kybrow collection. The high-profile single now serves as Travis Scott's second overall No. 1 record, with the Drake-assisted "Sicko" being his first.
For more, head on over to Billboard to check out a complete breakdown of the most recent Billboard Hot 100 chart.
Next month, Travis Scott will also bring his Astroworld festival to Houston for the second time.