Disney's Star Wars Hotel Will Open Its Doors 2021
A two-day cruise-like experience.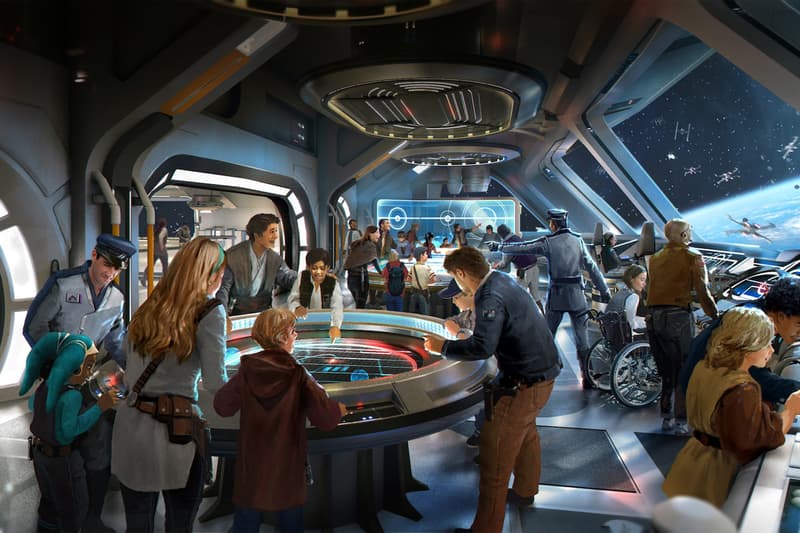 Disney has finally announced an opening day for its highly-anticipated Star Wars hotel, built right next to its current Galaxy's Edge theme park in Orlando, Florida.
According to a new blog post, the hotel will open its doors some time in 2021, and will involve a "2-night, all-immersive adventure" that brings guests to "a galaxy far far away." Upon arriving at a simulated space dock dubbed the Galactic Starcruiser Terminal, visitors will be transported onto a cruiser known as the Halcyon, a "massive ship that is much too large to land on any planet." During your stay, aside from all the activities on board such as lightsaber training, drinks at the Silver C Lounge, or an adventure in the Engineering Room, you'll also be taken to the Black Spire Outpost on Batuu aka the Galaxy's Edge theme park via "transport ships" that maintain your completely-immersive experience during the two-night stay.
While tickets aren't on sale just yet, Star Wars fans can head over to the Galactic Starcruiser's website and sign up to their mailing list now.
Elsewhere in Star Wars-related news, Baby Yoda is getting his own 10-inch Funko figure.