Coca-Cola Introduces Light-up OLED Rey and Kylo Ren Lightsaber Bottles
Limited to 8,000 bottles.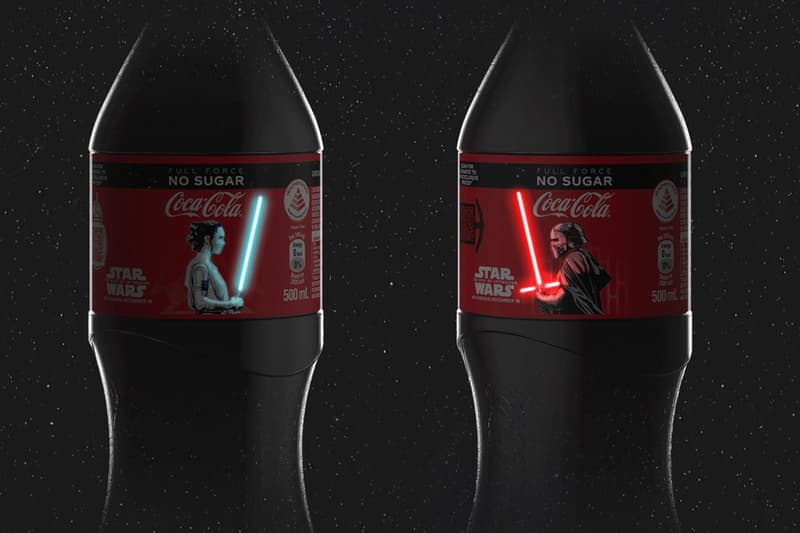 Coca-Cola Singapore has just revealed a set of OLED sugar-free Coke bottles. Coinciding with Star Wars: The Rise of Skywalker, the bottles see Rey and Kylo Ren squaring off with light-up smart labels.
The lightsabers are connected to a printed battery that sends power to the diodes when the label is touched — completing the circuit. The battery is able to handle a minimum of 500 touches before running out of power.
Die-hard Star Wars fans may have some trouble getting their hands on these bottles as they are limited to 8,000 pieces, and obtainable exclusively in Singapore via a social media scavenger hunt.
For more F&B news, KFC brings back its 11 Herbs & Spices firelogs for the holidays.