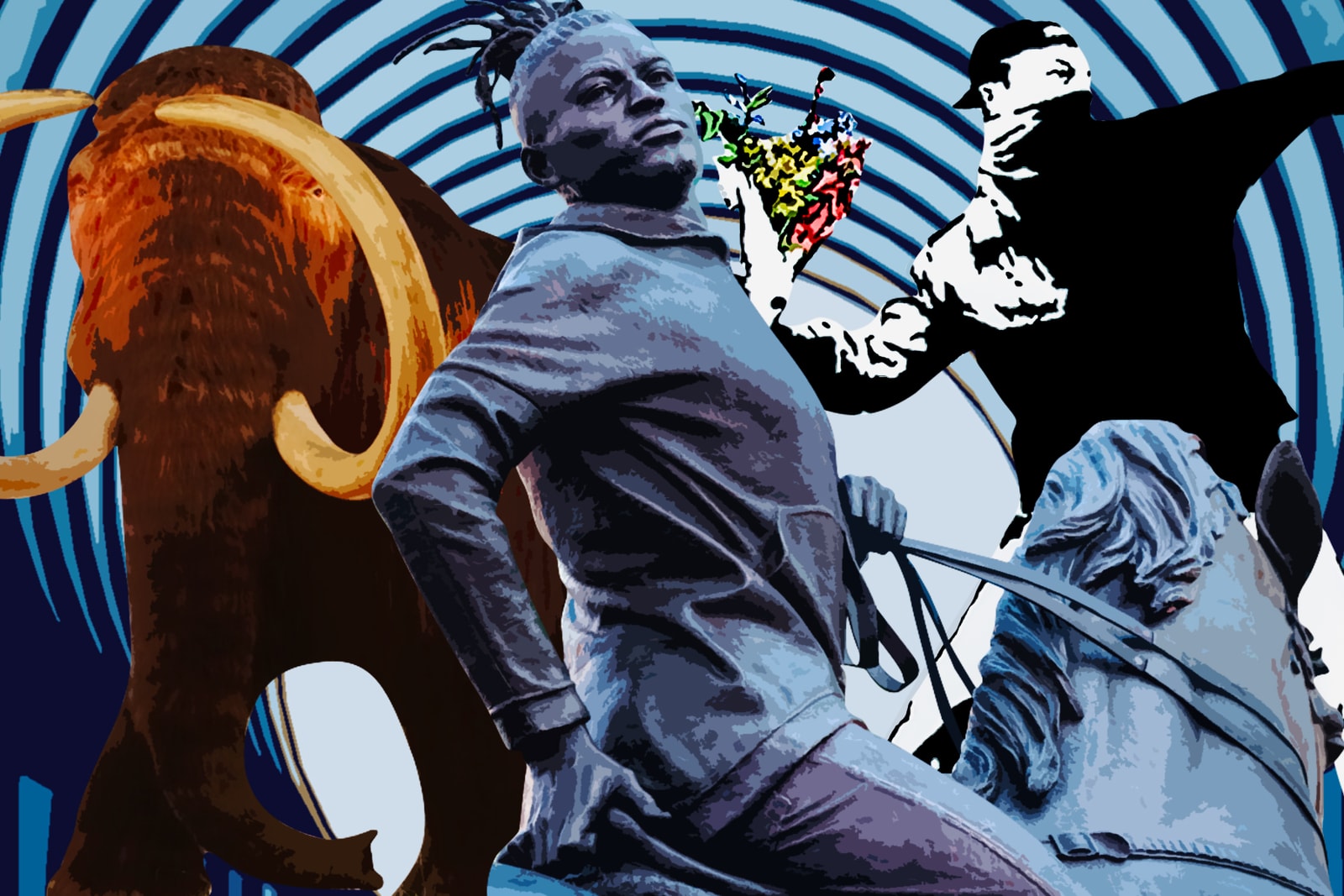 Top 10 Art Moments of 2019
Through 2019, the art world has had its fair share of headline-making discoveries, incidents, and crimes. From a 12-year-old boy uncovering an ancient woolly mammoth tooth to the robbery of Maurizio Cattelan's $5 million USD gold toilet at Blenheim Palace in England, there have been a number of interesting art-related moments this year that have stunned the masses.
View the top 10 art moments of 2019 below and let us know your thoughts.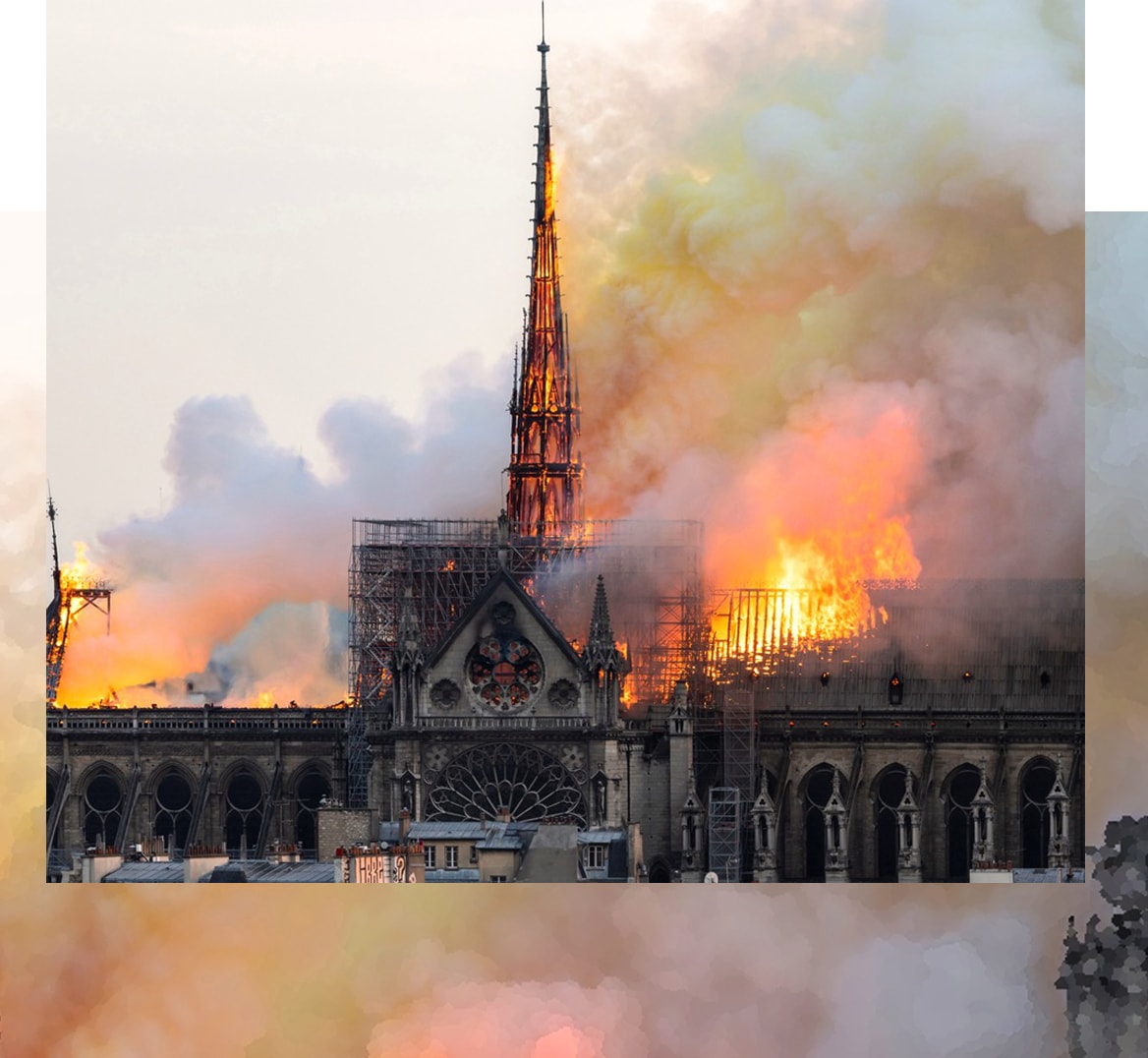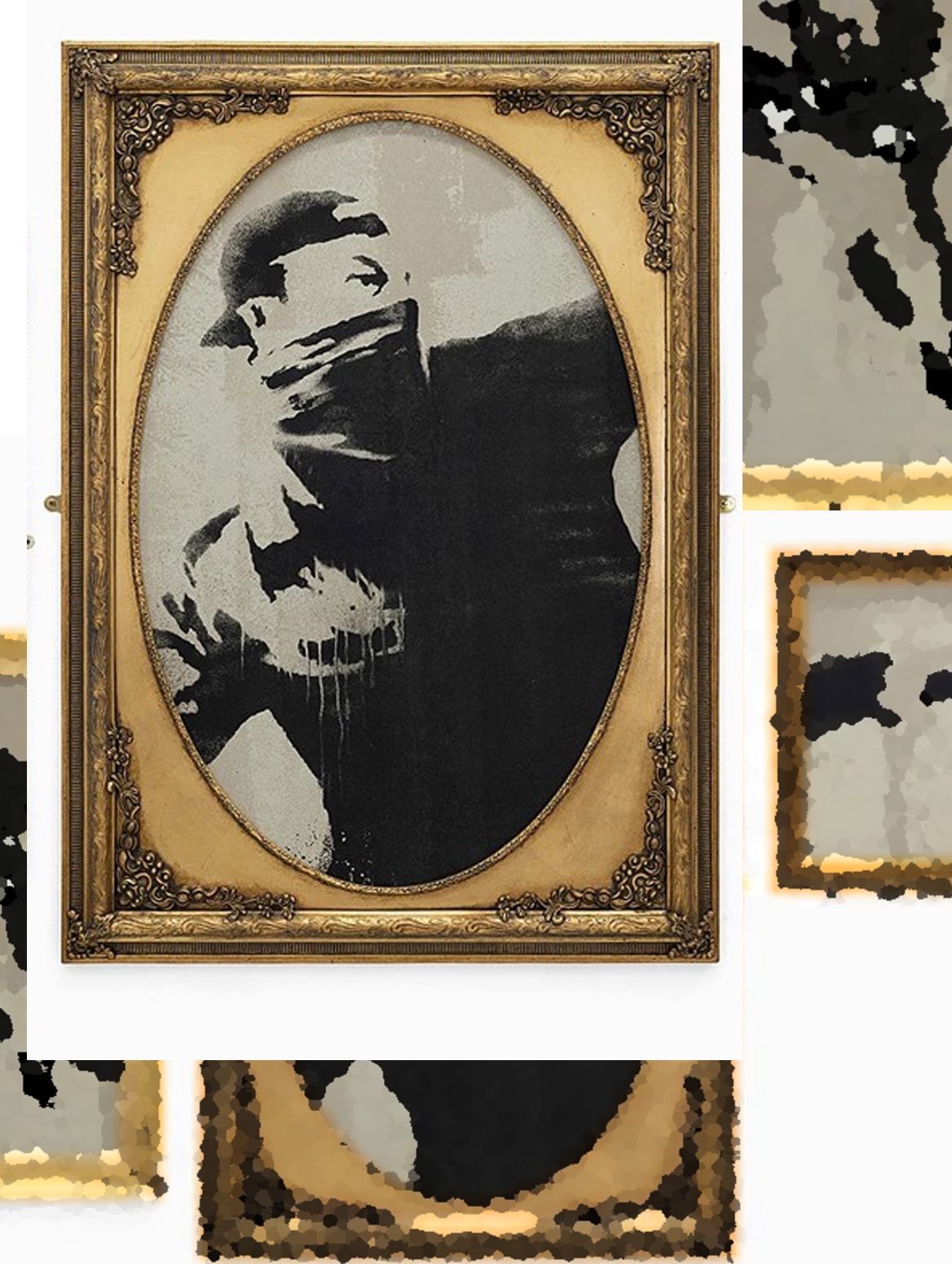 Banksy opens up GDP store following legal battle with greetings card company over "Banksy" name
Following the Croydon store opening in London,
Banksy
launched his
online shop for Gross Domestic Product™
this past October. The elusive British artist unveiled his first official line of homewares alongside significant one-off pieces such as the "bullet-proof vest" worn by
Stormzy at Glastonbury festival
. Gross Domestic Product™ (physical and online store) was created by the artist to secure his "Banksy" trademark following a legal battle last year with a greeting card company that attempted to seize legal custody of his moniker to sell branded merchandise. The prices range from affordable to extraordinary with some of the products on the site available for as little as £10 GBP (approximately $12 USD) and signed original prints begin at £500 GBP (approximately $643 USD).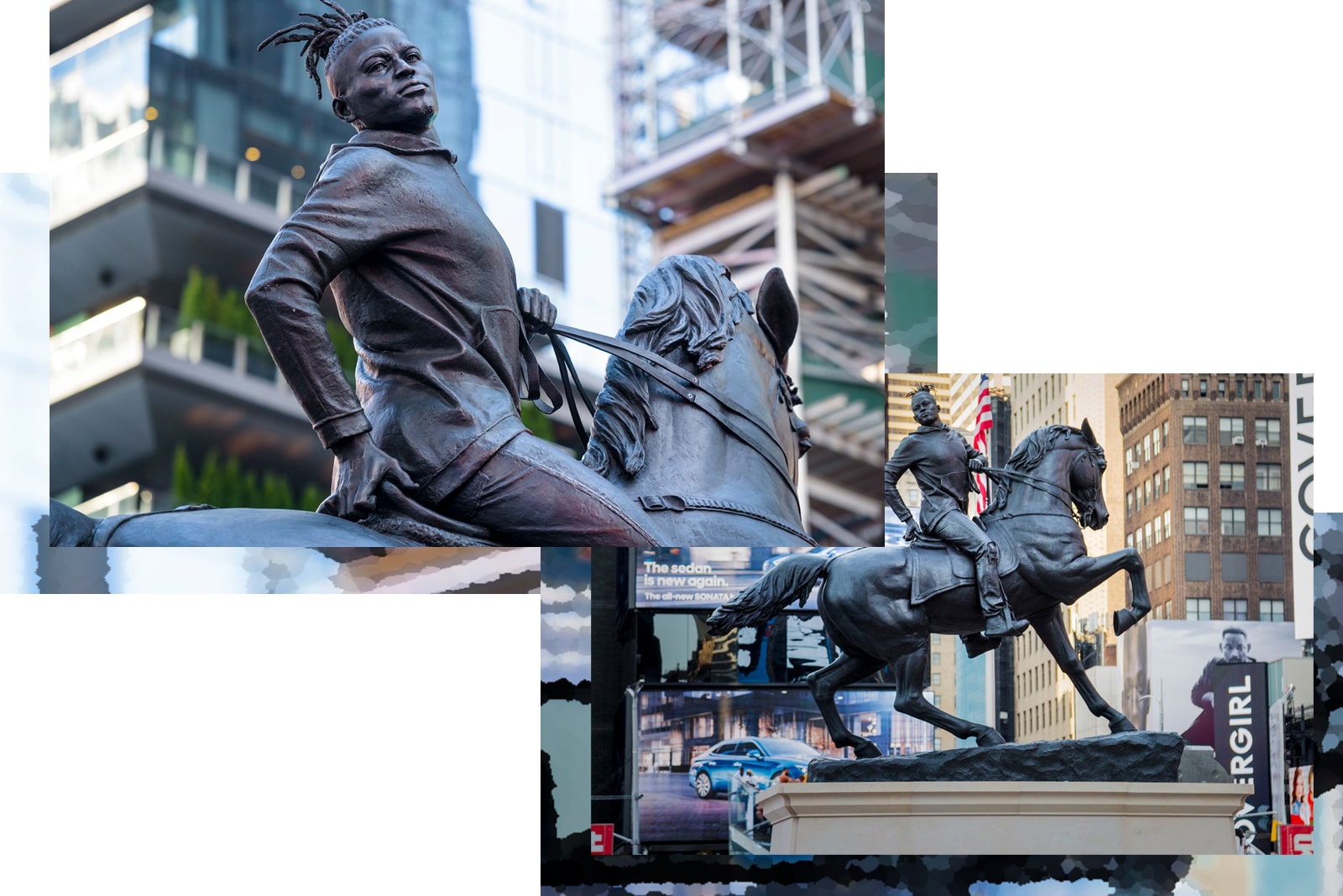 Kehinde Wiley bashes Confederate monuments with first-ever sculpture in Times Square
Internationally-renowned artist Kehinde Wiley installed his first-ever public sculpture in New York City's Times Square this October. Entitled Rumors of War the towering, 28-foot-tall bronze equestrian statue portrays a young Black man rocking Nike sneakers and a hoodie. "The subject presents a powerful visual repositioning of young Black men in our public consciousness," as per a statement.
Wiley's inspiration for the newly-unveiled sculpture spawned in 2016 during his retrospective at Richmond's Virginia Museum of Fine Arts. He was shocked to find out that there was a statue of the Confederate war general James Ewell Brown erected a few blocks away from his exhibition, as reported by Artnet. Rumors of War is the 42-year-old African American artist's response to not only the statue of Brown, but all Confederate-era monuments that seemingly glorify white supremacy and symbolize a once rebellious U.S. government who sought to perpetuate slavery.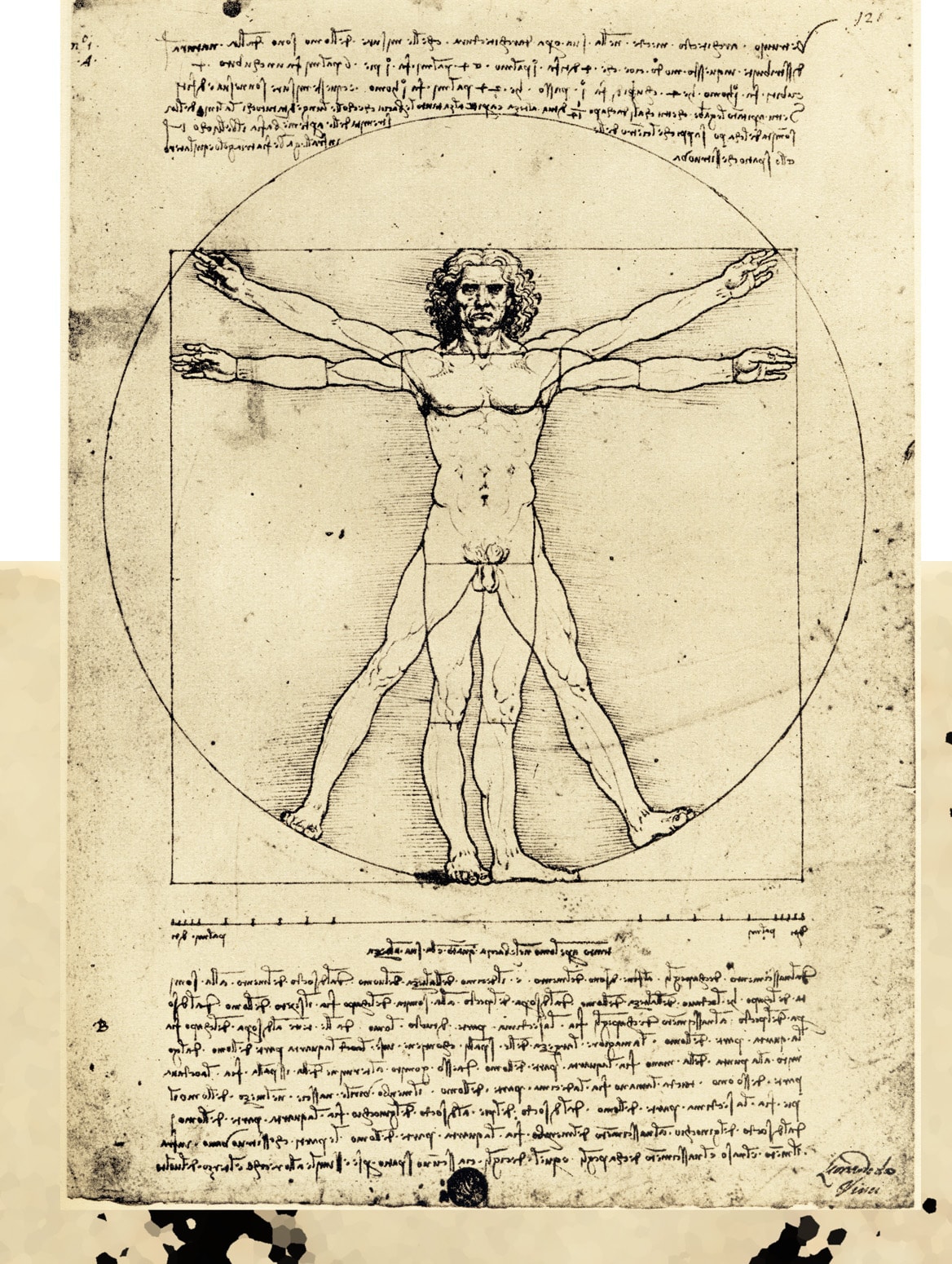 Leonardo da Vinci's Vitruvian Man drawing to be displayed at the Louvre
This October, the conservative cultural preservation organization Italia Nostra impeded on the Louvre Museum's years-long plan to display Leonardo da Vinci's iconic Vitruvian Man drawing. The non-profit group Italia Nostra protested that the drawing was a "precious and fragile" masterpiece and shouldn't leave Italy. The aging 15th-century work is normally kept out of public view in climate-controlled conditions and can only be shown every six years. In addition to travel risks, the legendary work could also be damaged by bright exhibition lighting in the Louvre. However, an Italian court decided to allow the historic work to travel to Paris from Italy for the museum's landmark retrospective on the Renaissance master.
The Leonardo da Vinci retrospective is currently on view at The Louvre Museum in Paris until February 24, 2020.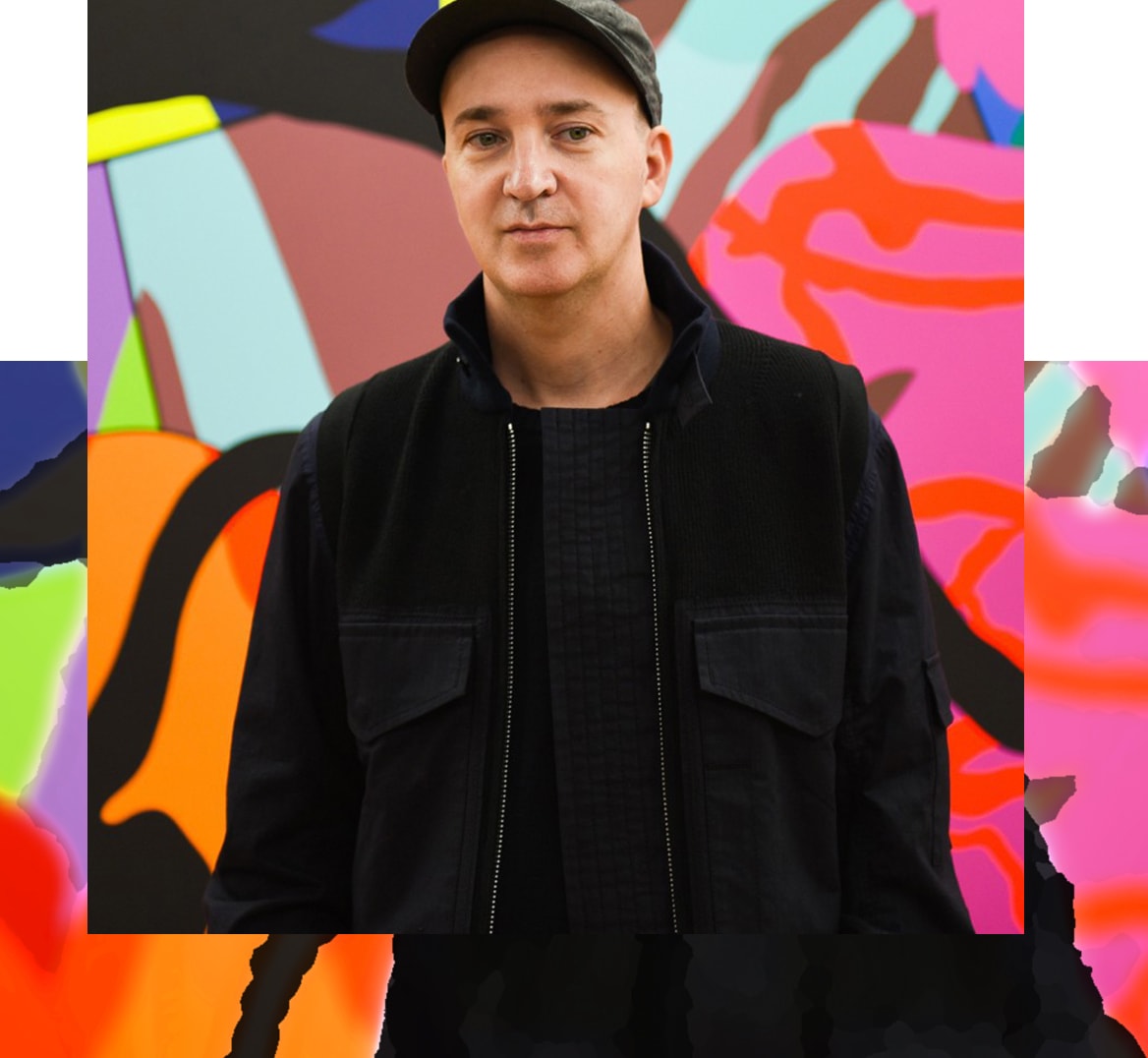 KAWS faces backlash over Chairman Mao artwork
KAWS attracted controversy this past October after his painting of Chinese communist revolutionary Mao Zedong was listed for auction at Sotheby's Hong Kong. The signed artwork in question is titled UNTITLED and dates back to 2002. In the linen-mounted acrylic painting, Zedong is portrayed with KAWS' signature character trademarks including "XX" eyes, skull, and crossbones. The piece was pulled from Sotheby's auction site following backlash from users across social media platform sites such as Instagram and Weibo. Not to mention, there were videos of people burning KAWS products in protest. UNIQLO China and resell platform Poizon had also removed all KAWS products from their stores.
After facing backlash for his painting of Chinese communist revolutionary Mao Zedong, KAWS took to his Instagram stories to respond to the allegations. "I would never create an artwork that tries to offend any individual person, group or country. I have always worked with popular imagery, just as I did in 2001 when the artwork was created," he said. "The [Mao] artwork was not politically motivated then and should not be used politically now. My family, friends, and fans are from all parts of the world understand how much I enjoy creating global work that respects all people."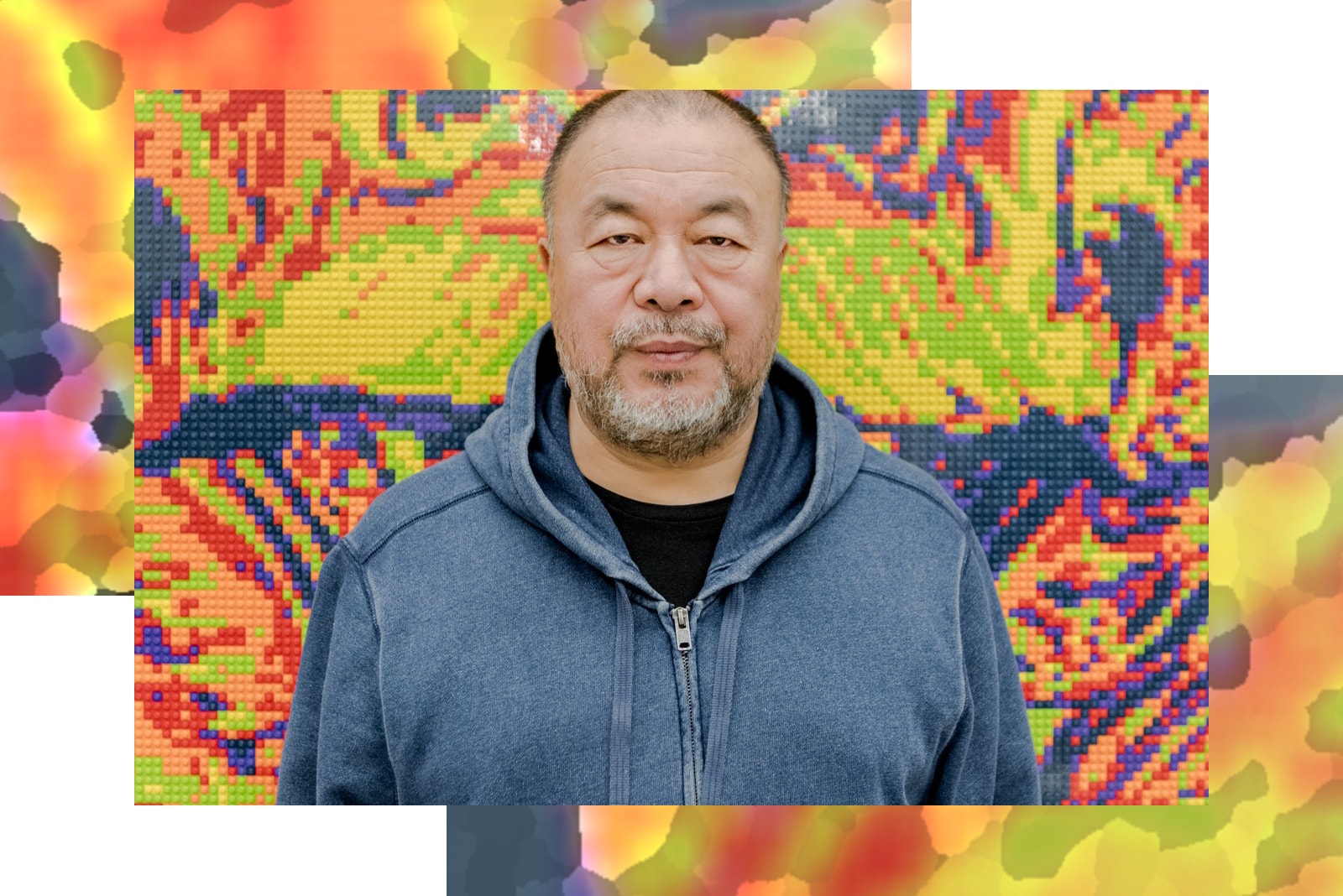 Ai Weiwei wins lawsuit over Volkswagen
This past July,
Ai Weiwei
announced that he
won the case
against Scandinavian Motor Co. A / S, which owns
Volkswagen
. The automotive giant had featured the artist's
Soleil Levant
(2017) installation in its Volkswagen Polo ad without his permission back in 2017. A Danish court judge issued a remuneration of $1.5 million USD for the motor company's unauthorized usage of the artwork alongside a non-financial damage compensation of $250,000 DKK (approximately $37,577 USD). Moreover, the company will need to reproduce sections of its ad where the artwork is portrayed. The ad was printed in 216,500 copies of SMC's magazine
VieW
.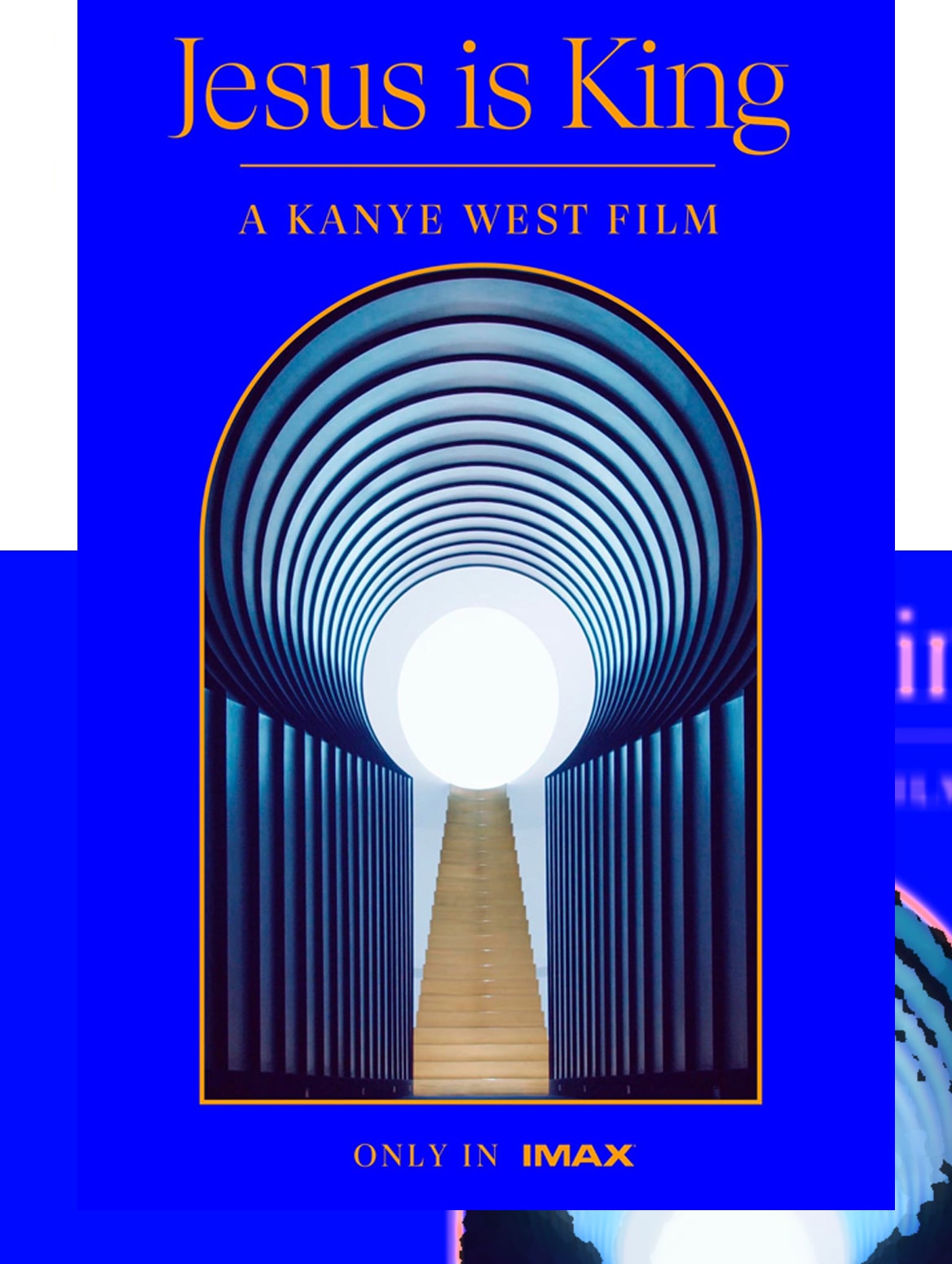 Kanye West shoots Jesus Is King inside James Turrell's Roden Crater installation
As it's not open to the public, those looking to go inside inside
James Turrell
's Roden Crater installation will have to wait for a few years. But that didn't stop
Kanye West
from entering the sprawling large-scale artwork located in Arizona's Coconino County. West used the sculptural arrays within the dormant volcano
as the venue
for his
Sunday Service
performance series, which formed a part of his documentary IMAX film
Jesus Is King
. West also featured a light artwork by Turrell in the trailer and poster for the documentary film. The poster spotlights an interior shot of Roden Crater, portraying a network of tunnels and chambers arranged in astrological alignments to serve as a sort of sculptural viewing point for the sky.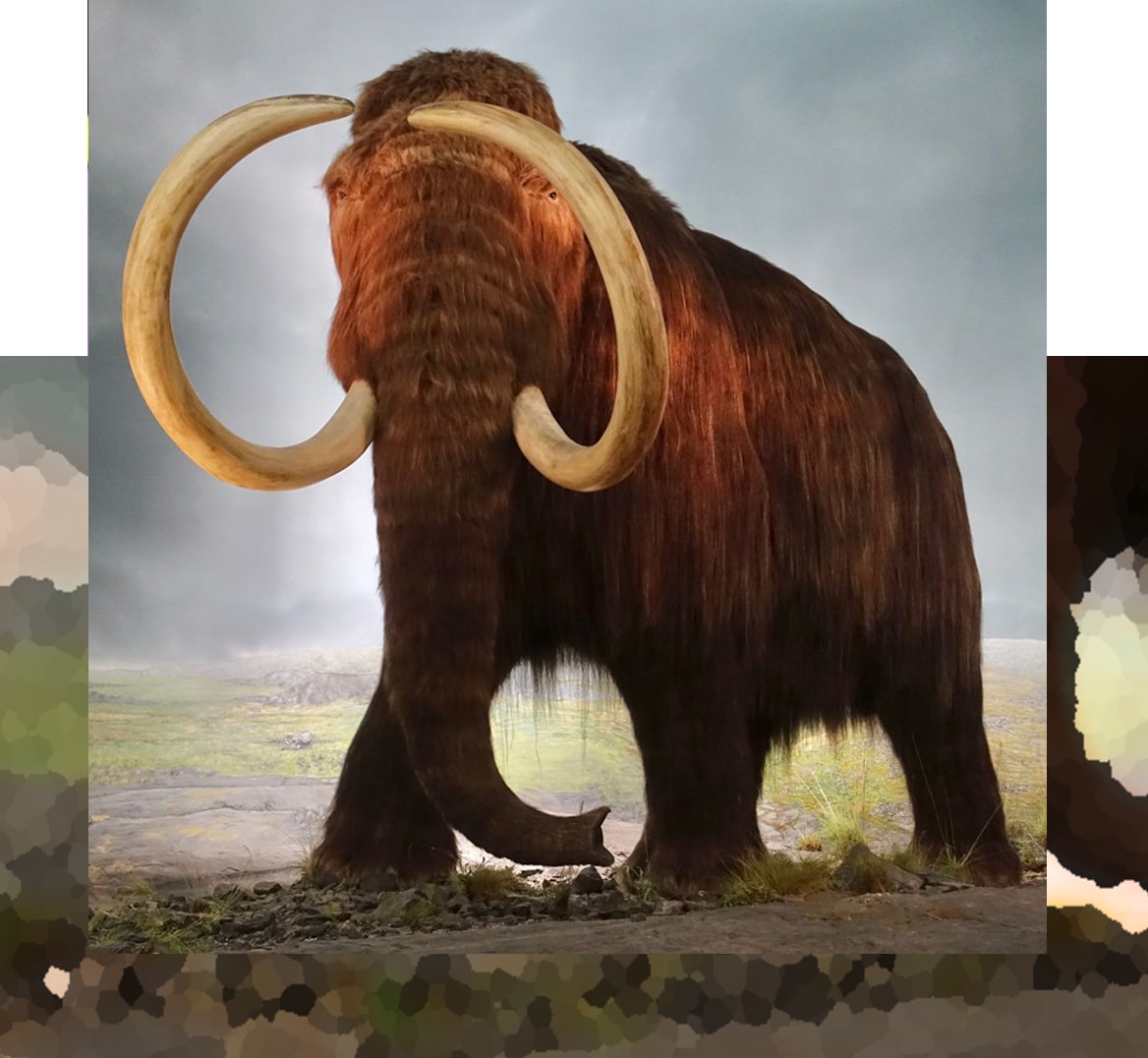 12-Year-Old boy finds massive woolly mammoth tooth in Ohio
This past August, a 12-year-old boy named Jackson Hepner was vacationing with his family in Ohio's Amish country and unassumingly
discovered a massive tooth from an ancient woolly mammoth
. Hepner found the sizable tooth at a creek nearby the Inn at Honey Run in Millersville. His family contacted local specialists, including Dale Gnidovec of Ohio State University's Orton Geological Museum, Nigel Brush of Ashland University's geology department and P. Nick Kardulias of the archaeology program at the College of Wooster. After looking at a photo of the tooth, all three confirmed the legitimacy of the Ice Age fossil, which turned out to be an upper third molar. "It's just a neat find," innkeeper Jason Nies told local news as per
artnet
. "It's not every day you get to touch and feel and see a mammoth tooth!"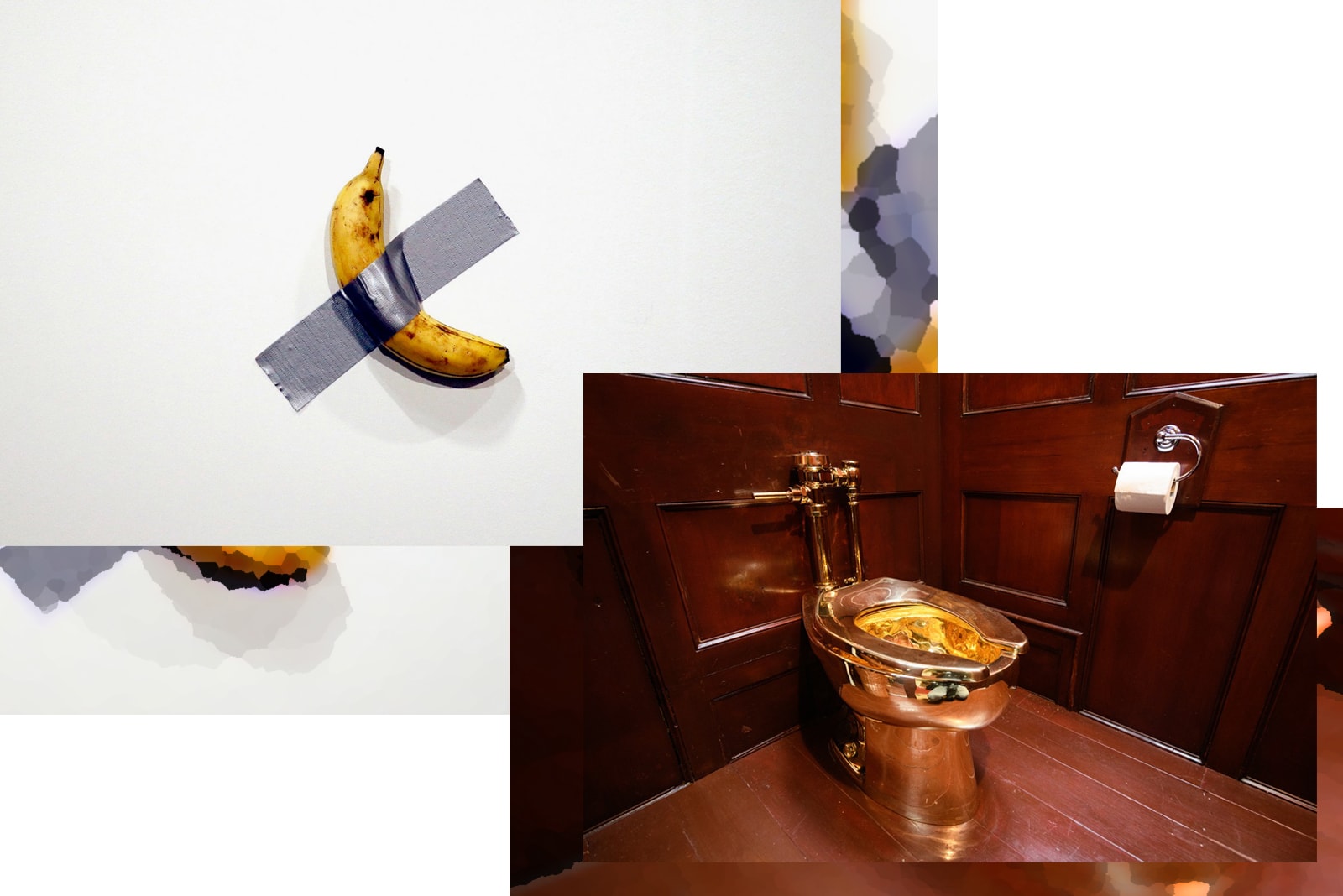 Maurizio Cattelan's $5 million USD gold toilet stolen, and his duct-taped banana sold at Art Basel Miami for $120k USD
It was a big year for seminal artist Maurizio Cattelan. In September, his 18-karat solid gold toilet was stolen at The Blenheim Palace in the United Kingdom. Two arrests were made by local authorities in connection to the theft of the $5 million USD functioning artwork, but both men were released on bail according to the BBC. Now, the police have made three more arrests with the freshly-detained suspects encompassing a 35-year-old man, a 34-year-old man, and a 36-year-old woman from Oxford. The trio were held up on suspicion of conspiring to commit the robbery, as per Artforum.
Despite the arrests, the artwork is currently nowhere to be found. Thames authorities have posted a $130,000 USD reward to those who have information that can lead to the sculpture's recovery. The toilet was supposed to remain on view at the historic institution until October 27 as part of its "Victory Is Not an Option" exhibition.
As if that wasn't enough, Cattelan upended Art Basel Miami Beach 2019 with his Comedian work. The humorous series consisted of real bananas being duct-taped onto the wall of Galerie Perrotin's booth. The pieces were being sold for $120,000 USD with one version leaving the fair with a collector following a whopping $150,000 USD payment. Comedian's polarizing display didn't stop there, a NYC-based performance artist named David Datuna plucked one of the bananas off of the wall and ate it in front of a large crowd. He called the stunt Hungry Artist simply because he "was hungry," Datuna told the New York Post. He added: "The banana tasted good. It tasted like $120,000."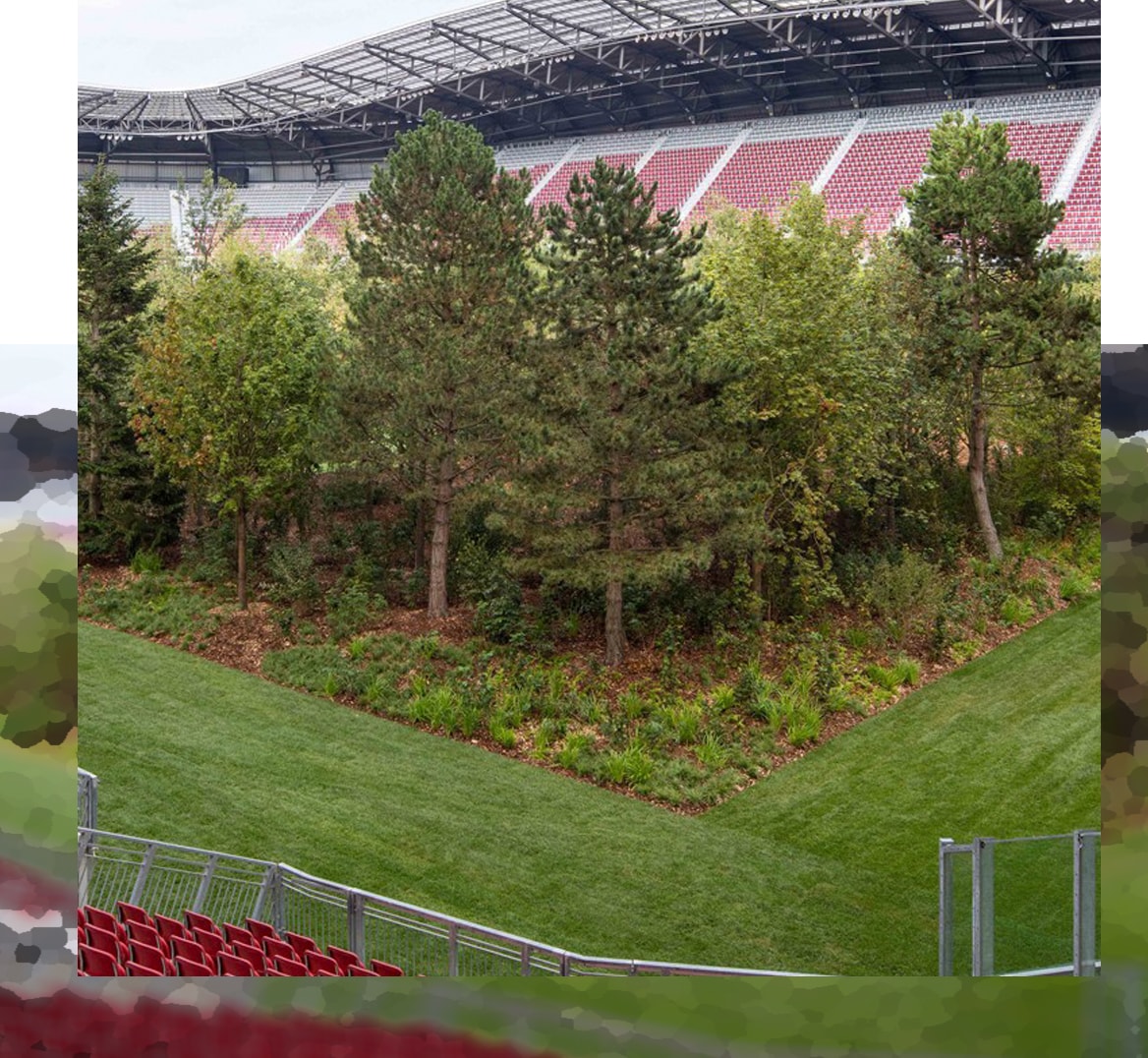 Artist Klaus Littmann Turns Austrian Football Stadium into Sprawling Forest
In September, artist Klaus Littmann transformed the Wörthersee football stadium in Klagenfurt, Austria into a lush forest that marked the country's largest public art installation. Titled FOR FOREST, the work is inspired by architect Max Peintner's drawing The Unending Attraction of Nature, and consists of around 300 trees that seek to "challenge our perception of nature and question its future. With this sprawling work, Littmann also wants to highlight the importance of nature to everyday life and poses the point that it may someday only be accessible through highly controlled spaces.