KAWS Responds to Backlash for Chairman Mao-Based Artwork (UPDATE)
"The [Mao] artwork was not politically motivated then and should not be used politically now."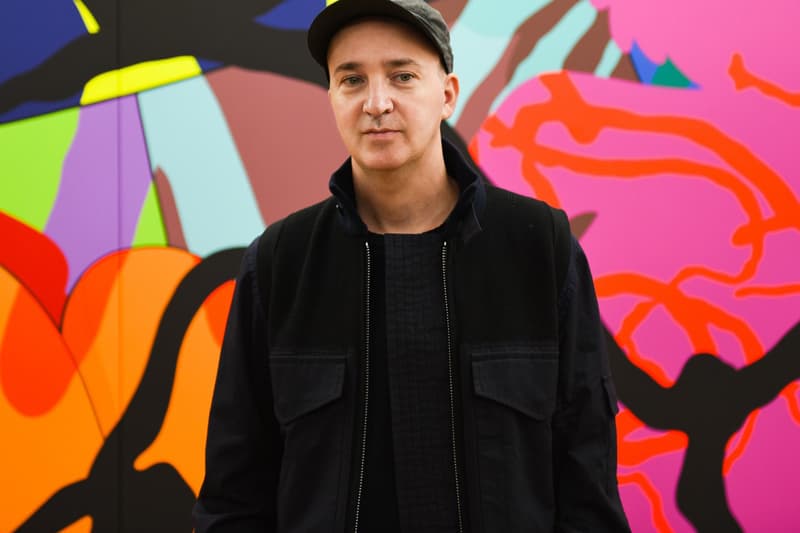 1 of 2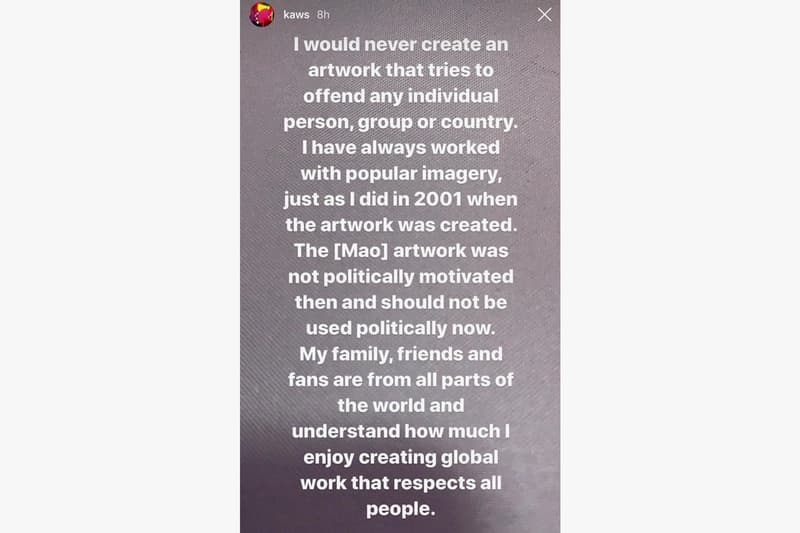 2 of 2
UPDATE (October 3, 2019): After facing backlash for his painting of Chinese communist revolutionary Mao Zedong, KAWS took to his Instagram stories to respond to the allegations.
He expressed:
"I would never create an artwork that tries to offend any individual person, group or country. I have always worked with popular imagery, just as I did in 2001 when the artwork was created. The [Mao] artwork was not politically motivated then and should not be used politically now. My family, friends, and fans are from all parts of the world understand how much I enjoy creating global work that respects all people."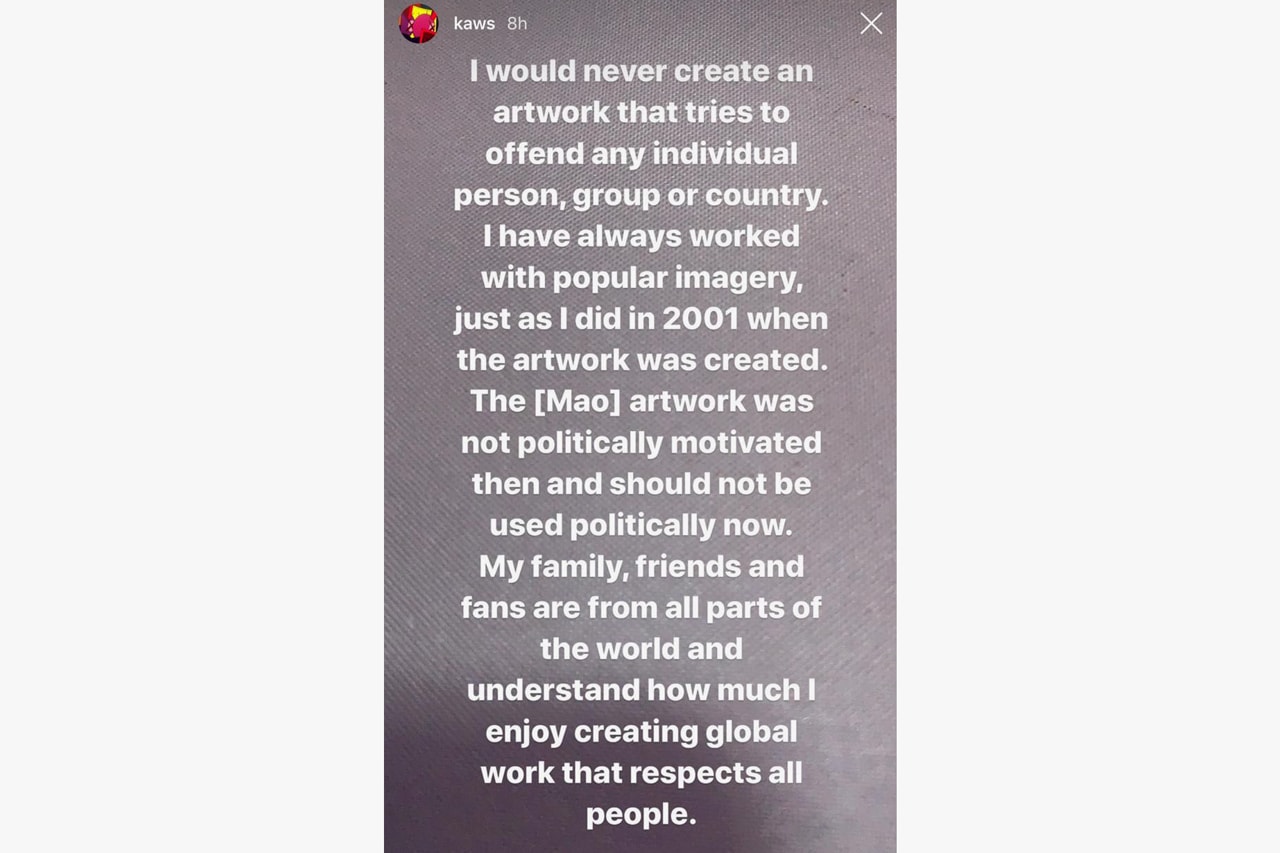 Read our original story below and let us know your thoughts on the matter.
ORIGINAL STORY (October 3, 2019): Famed street artist KAWS, also known as Brian Donnelly, is currently facing backlash in China for his artwork that depicts China's Chairman Mao, reports ARTNews.
According to reports, the controversy surrounding KAWS started after his painting of Chinese communist revolutionary Mao Zedong was listed for auction at Sotheby's Hong Kong. The signed artwork in question is titled UNTITLED and dates back to 2002. In the linen-mounted acrylic painting, Zedong has been enhanced by KAWS' signature character trademarks including 'XX' eyes, skull, and crossbones.
The piece has since been pulled from Sotheby's auction site and was originally scheduled for auction on October 7, one week after the 70th anniversary of People's Republic of China, which was lead by Zedong and first officially celebrated in Beijing on October 1, 1949. The piece was expected to reach between $620,000 and $950,000 HKD (approximately $79,000 – $121,000 USD).
In addition to the artwork being pulled from auction, KAWS has been accused of insulting China and its people. Negative comments aimed at KAWS have been flooding social media platform sites such as Instagram and Weibo, as well as videos of people burning KAWS products in protest. UNIQLO China and resell platform Poizon have also taken a stance by removing all KAWS products from their stores. Keep it locked here as the story unfolds.
Earlier this year, KAWS shattered an auction record by selling his painting THE KAWS ALBUM for $14.8 million USD, 14 times more than its pre-sale estimate.