ANTA Honors the Determinative Spirit of Marathon Runners at C202/2.0 Launch in Berlin
Introducing the limited-edition "SHINE & GLOW" colorway.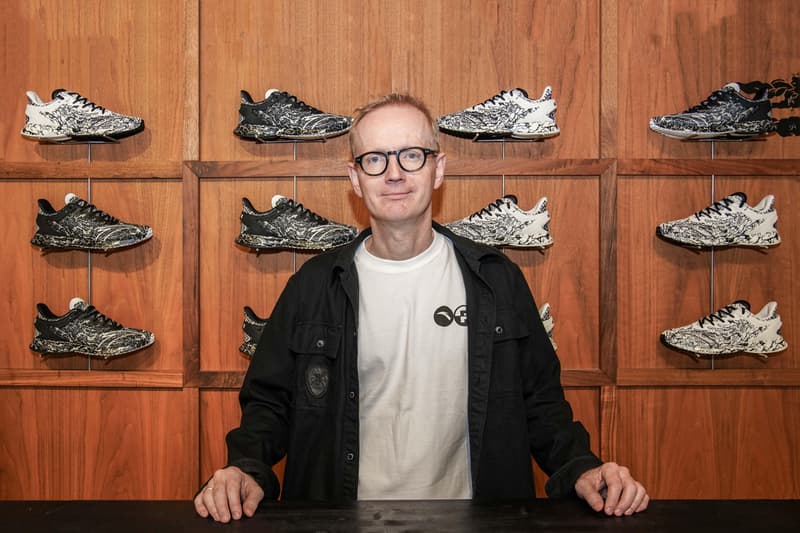 1 of 7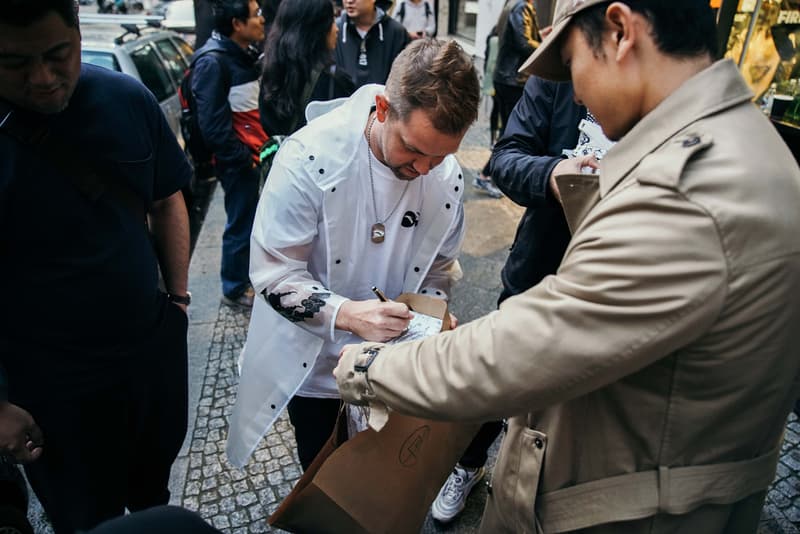 2 of 7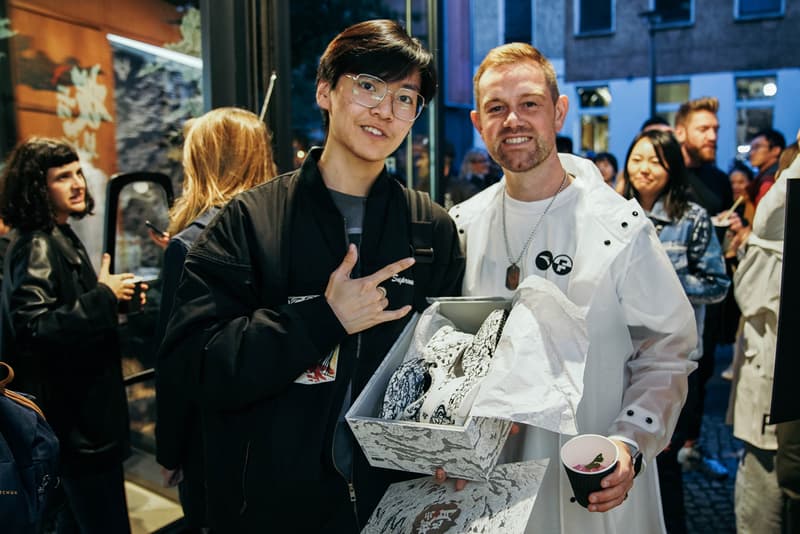 3 of 7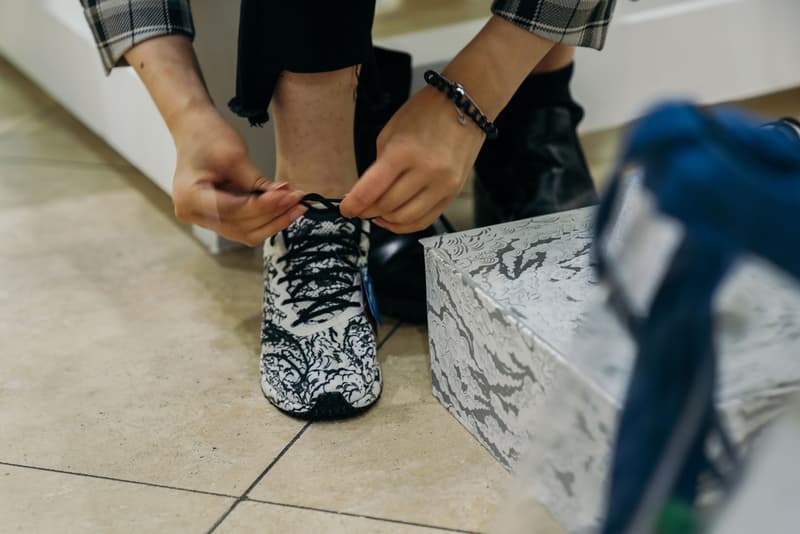 4 of 7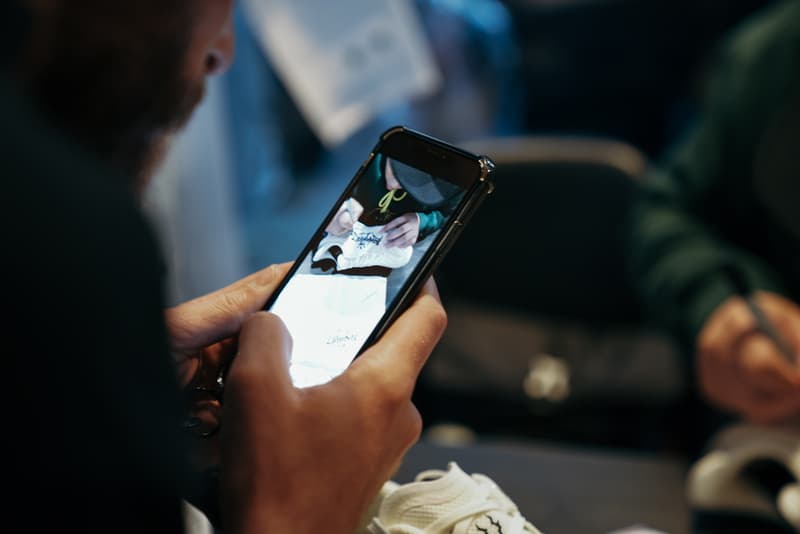 5 of 7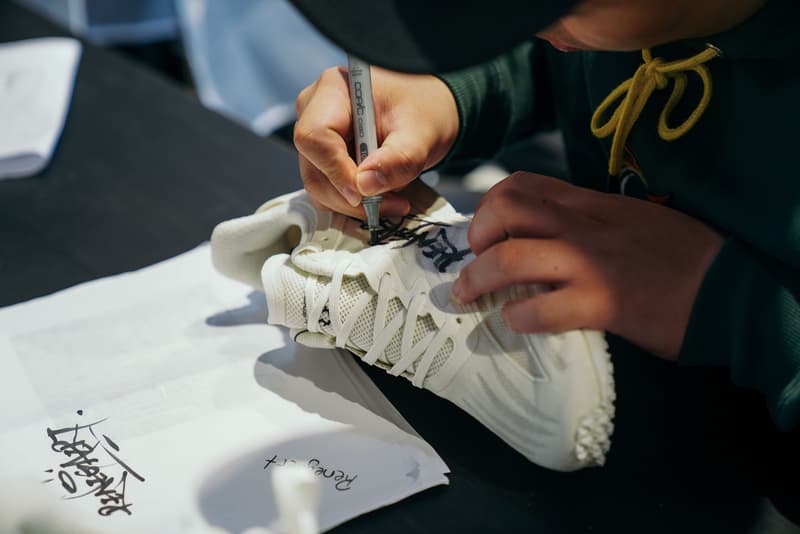 6 of 7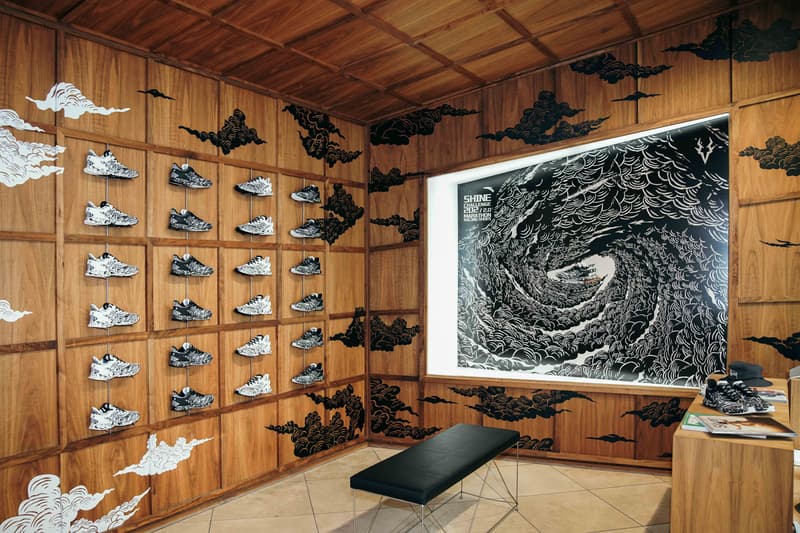 7 of 7
Chinese largest sportswear brand ANTA Sports Products Ltd. stands firm in its commitment to bringing the spirit of sport into the every day and brought that ethos to life with the German launch event for its latest marathon shoe: the C202/2.0 in a limited-edition "SHINE & GLOW" colorway. The imprint stands as the first Chinese brand to launch professional running shoes abroad in Berlin, aiming to bring Chinese culture to the world.
Coinciding with the Berlin Marathon, which took place on September 29, the brand took over Firmament's Berlin outpost, opening its doors in 2006 to provide the area with limited edition and top tier clothing and footwear brands. Reimagining the space with an ornate display that accentuated the sneaker's aesthetics, the walls of the store and the shoes themselves were transformed into canvases to host a customary Chinese art practice. Doubling as a cultural experience for the attendees learn from, the spectacle offered up custom painted shoes and exclusive giveaways, including Chinese-style fan and limited ANTA RUNNING X FIRMAMENT T-shirt. A steady stream of music provided the ambiance for the gathering.
Last year's Berlin Marathon broke the world record for the athletic event with a 2 hour, 2 minute and 57-second feat, and ANTA encouraged attendees to reach even higher goals with the new shoe release. The brand's mission is to help runners to achieve their "PB" — or personal best — while sporting the C202/2.0. That desire greatly informed the production process, which pushed the boundaries of design and materials. The new model sees upgrades that improve upon its 2018 inaugural release. While performance details provide support, the "SHINE & GLOW" ethos is fueled by the incorporation of a traditional Chinese ink treatment, serving a dual purpose of providing style and encouragement. Because, when athletes hit the wall, ANTA has stated that footwear visualizes "wiping out the fog in your heart, and [seeing] the shine and glow" as to move forward past your fears.
With only 86 pairs released exclusively at Firmament Berlin, head to ANTA's website for information on the brand's endeavors in the running world.