Mark Bradford Summons the Greek Hellhound "Cerberus" in New Abstract Paintings
Signaling the seminal artist's first solo show at Hauser & Wirth, London.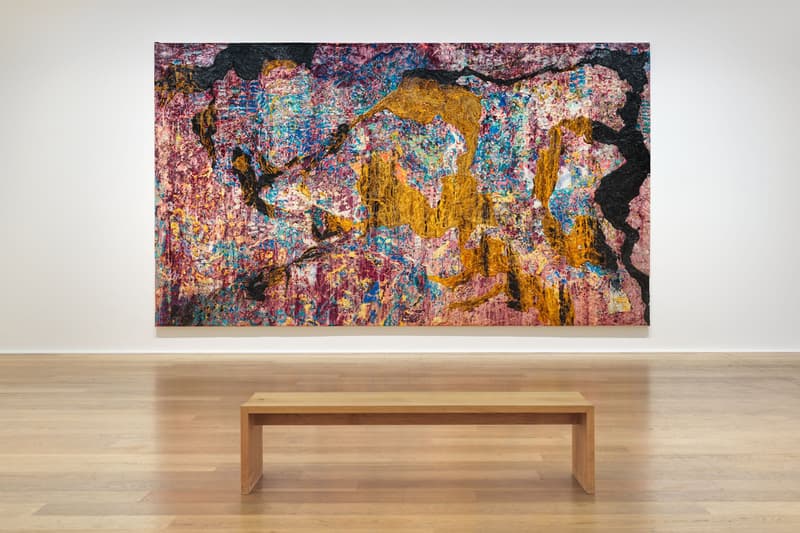 1 of 7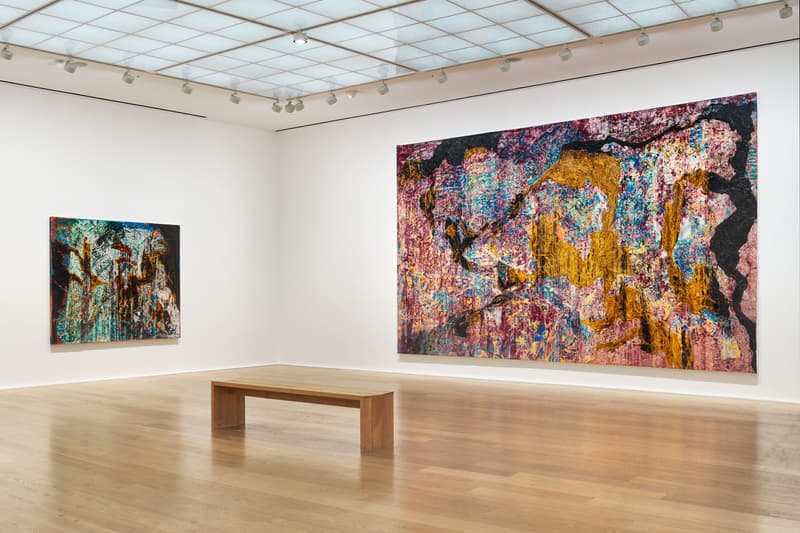 2 of 7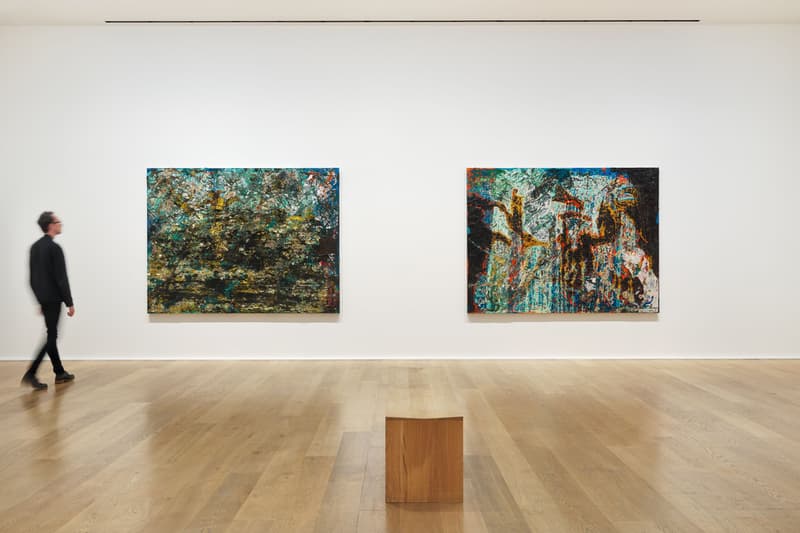 3 of 7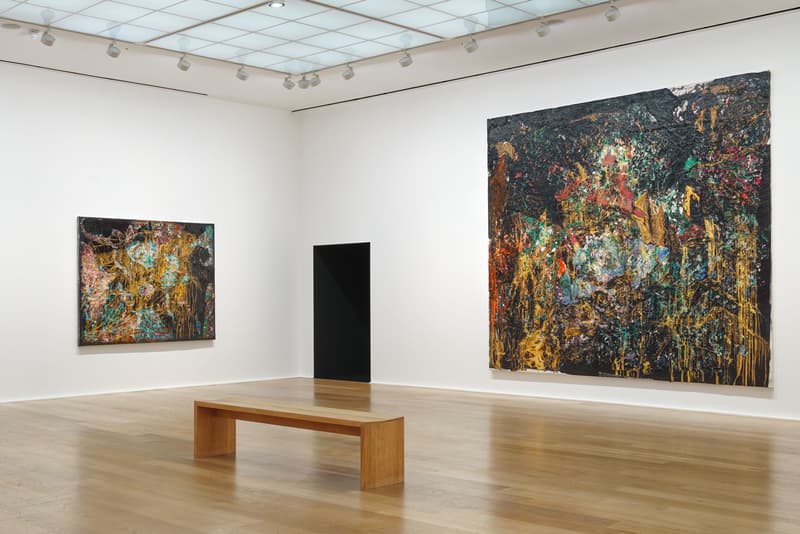 4 of 7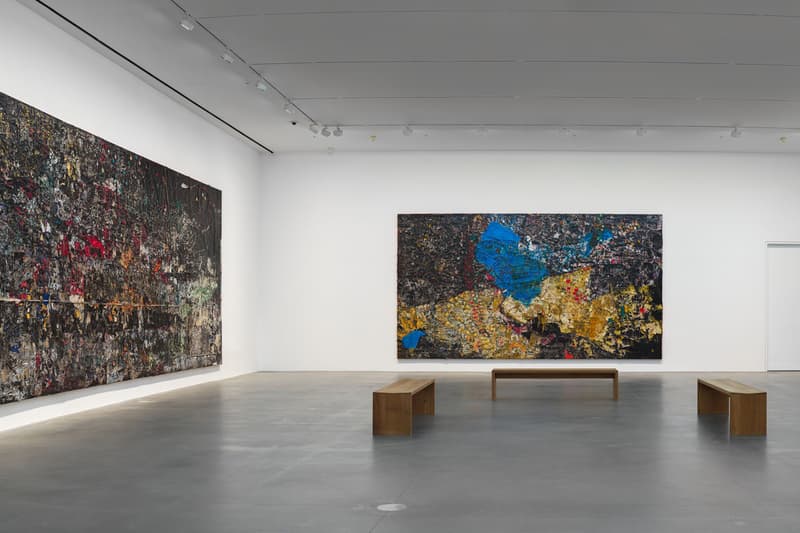 5 of 7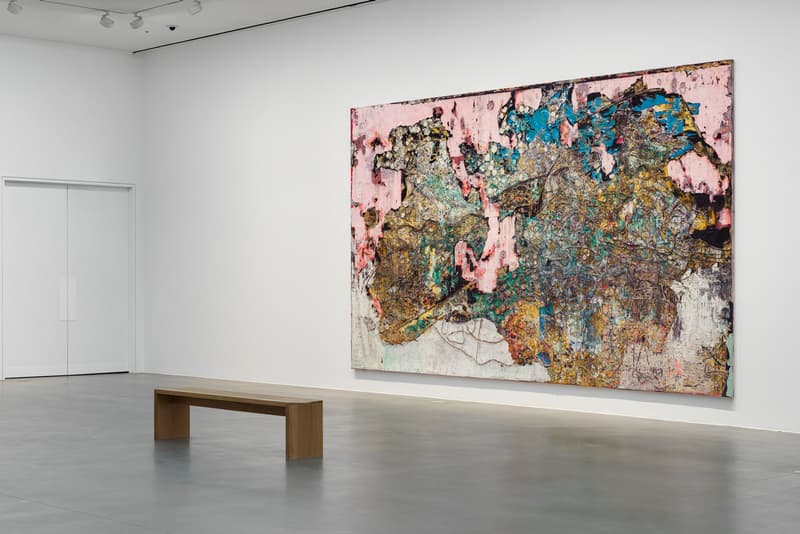 6 of 7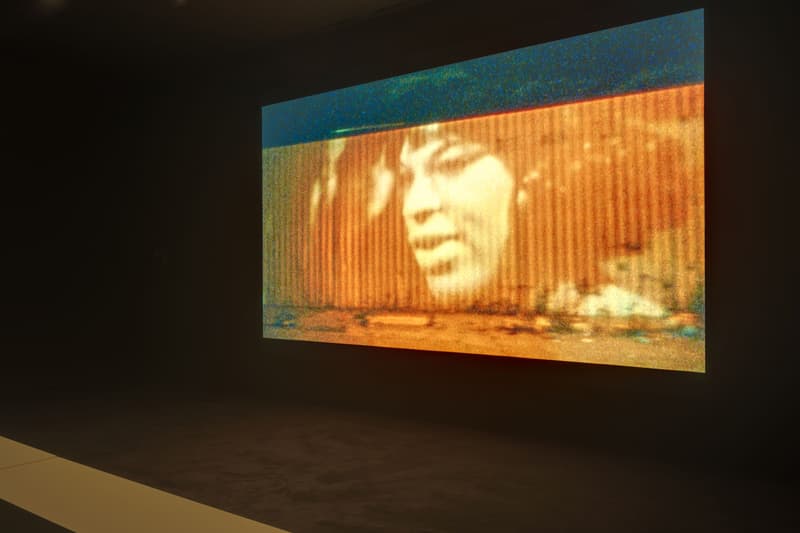 7 of 7
Seminal artist Mark Bradford continues to explore 'social abstraction' in new large-scale paintings as part of his first solo exhibition in Hauser & Wirth's London outpost. Entitled "Cerberus," the momentous presentation spotlights Bradford's latest body of work that largely references ancient Greek mythology — with the show's title as an homage to the multi-headed dog who is known for guarding the entryway to Hades. The artist utilizes this hound as a metaphor for personal tribulations, socio-political issues, and seemingly, global crises.
"I have always been interested in pulling the world that exists beyond the studio walls, and outside the art world, into the work," said the artist to the gallery. "The titles 'Cerberus' and 'Gatekeeper' (2019) make metaphorical reference to notions of containment, of pressure building to an incendiary point, and also the idea of a border as a juncture or gathering place," added the gallery.
"Cerberus" is on view until December 21, 2019. Tour the exhibition above and then visit Hauser & Wirth's website for further details.
Bradford's exhibition is among many dynamic presentations running throughout Frieze London 2019.
Hauser & Wirth
23 Savile Row
Mayfair, London W1S 2ET
United Kingdom