CALVIN KLEIN JEANS EST. 1978 Emblazons Moon Landing Event on Latest Denim Goods
Celebrating the 50th anniversary of the historic moment.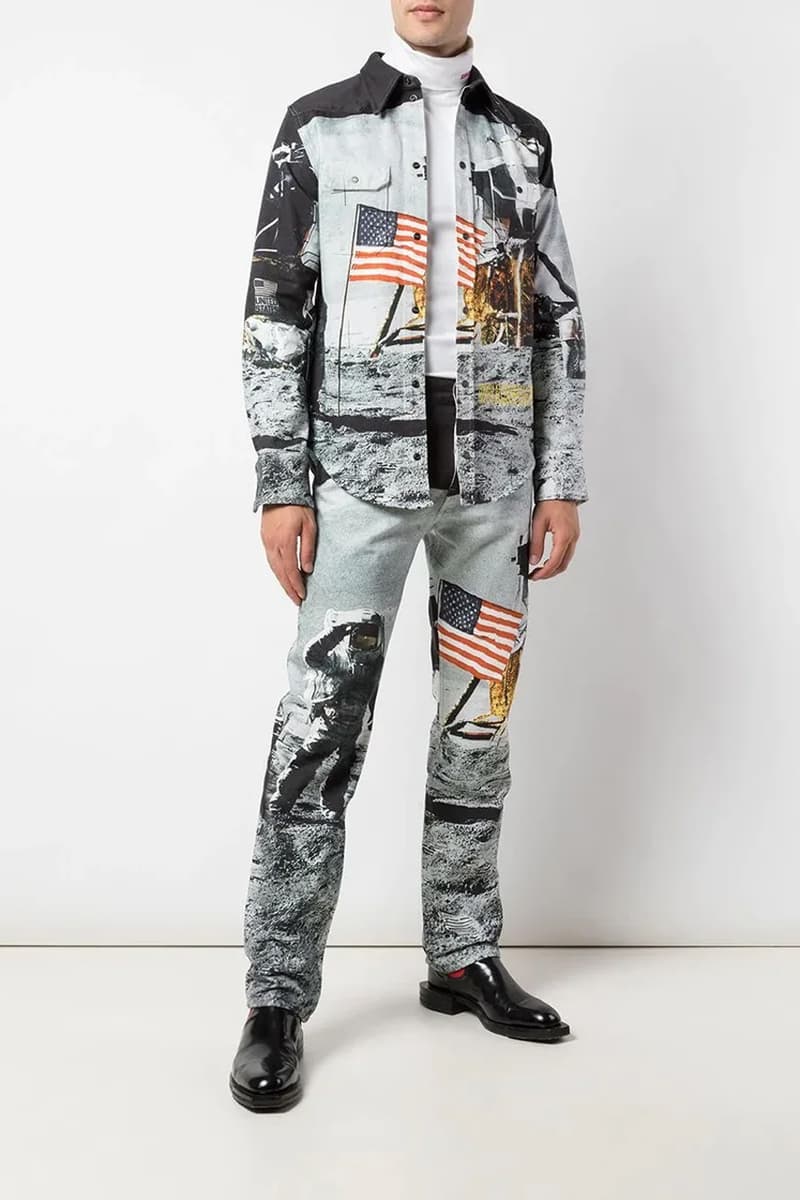 1 of 4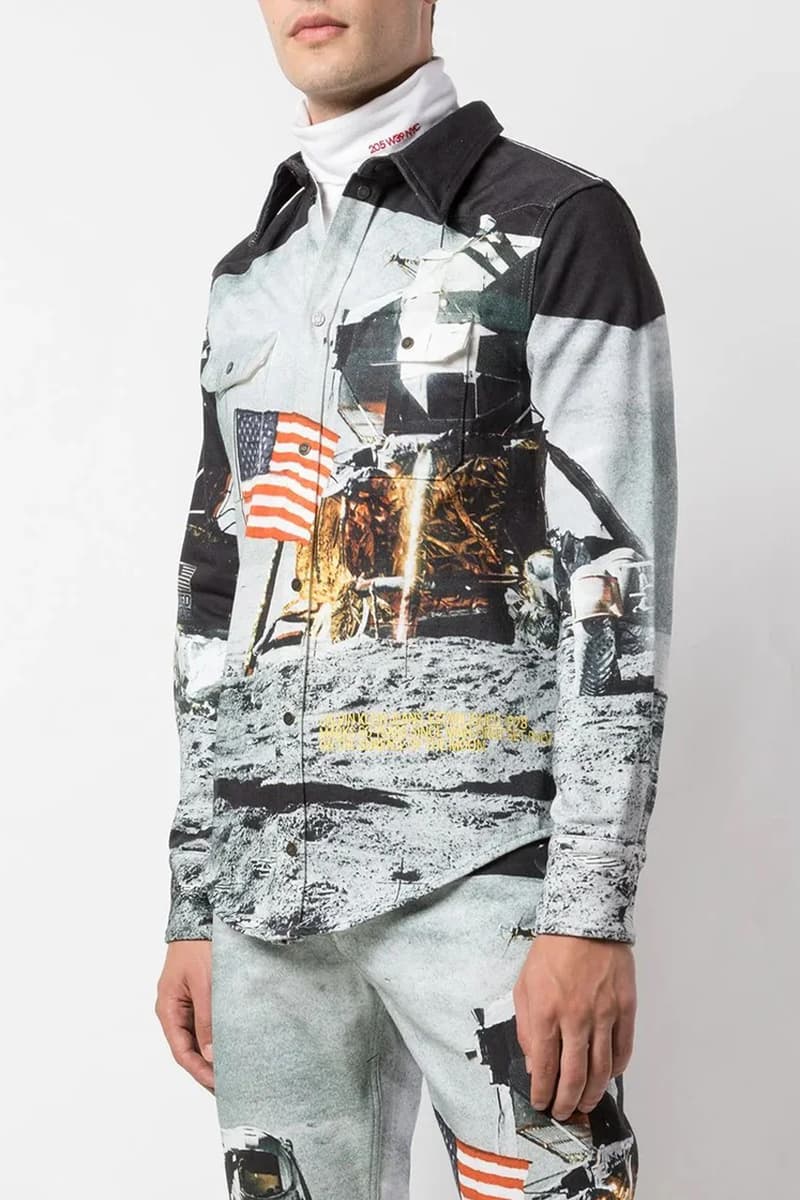 2 of 4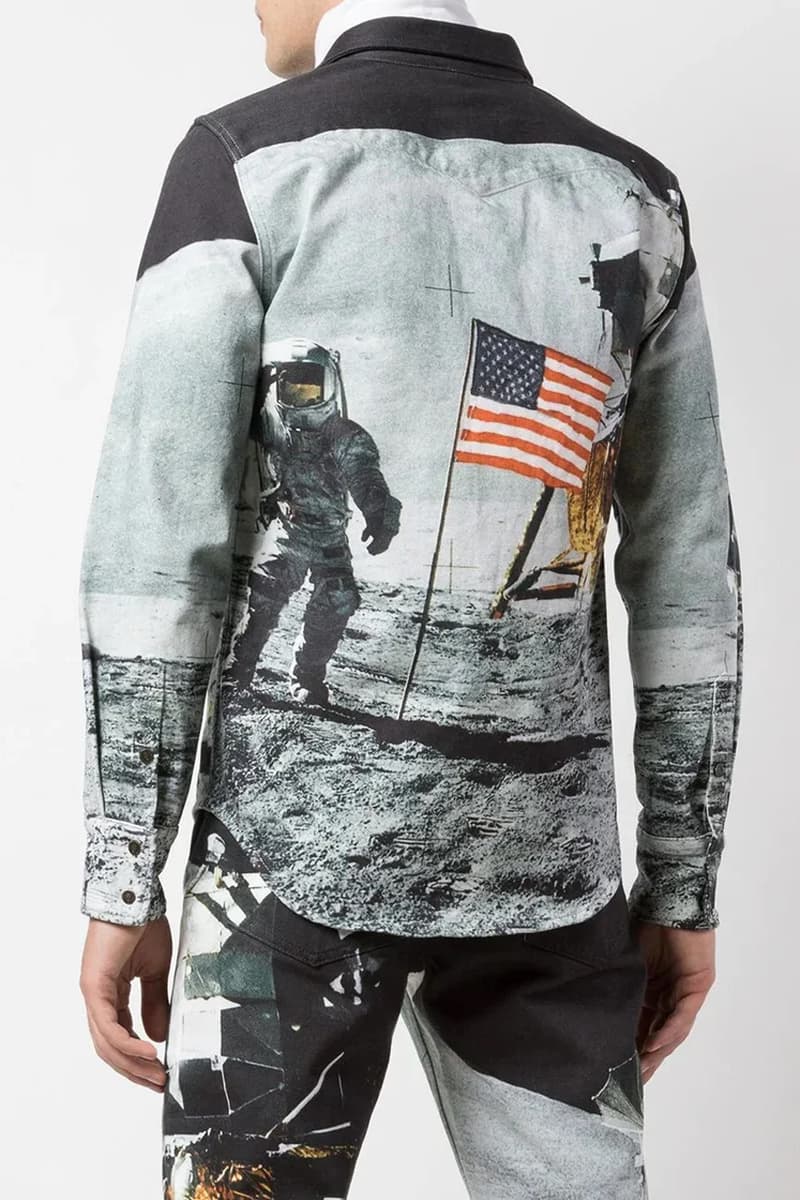 3 of 4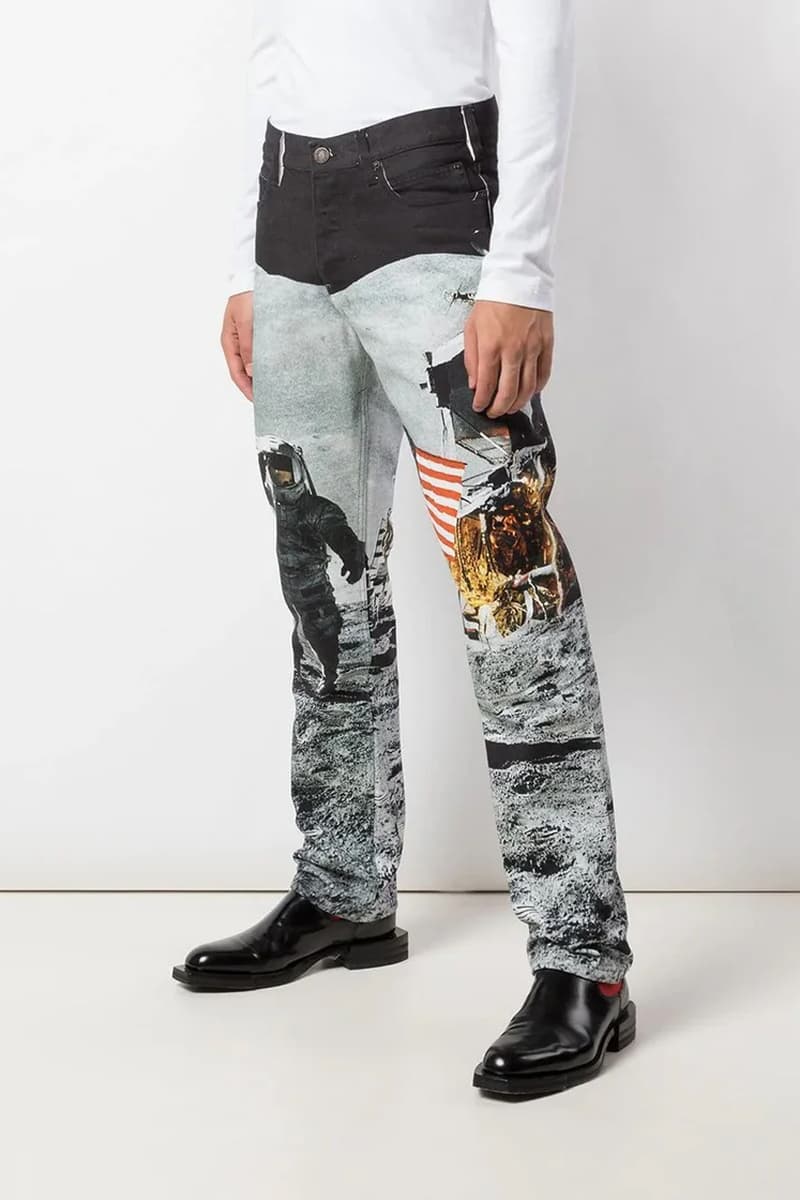 4 of 4
Since it's introduction last summer, the CALVIN KLEIN JEANS EST. 1978 subrange has delivered several photo-printed pieces that offer a refreshing take on goods like denim sets and button-ups. For its latest take, the label has gleaned inspiration from N.A.S.A.'s Moon landing, plastering imagery from the historic moment across a collared shirt and matching pair of jeans.
The shirt is printed with the photograph from front to back and is constructed with a snap-button closure and two front pockets. On the bottom hem, bright yellow embroidery pays homage to the 50th anniversary of the landing that officially took place this July. Complementing the top is a pair of straight-leg jeans, which mirror the expressive graphic to offer a head-to-toe look.
Priced at $450 USD for the Moon Landing jeans and $470 USD for the Moon Landing shirt, both pieces are available now at the Webster's e-commerce site.
Last month, CALVIN KLEIN unveiled its latest #MYCALVINS campaign starring Naomi Campbell, Odell Beckham Jr. and more.
CALVIN KLEIN EST. 1978 Moon Landing Jeans