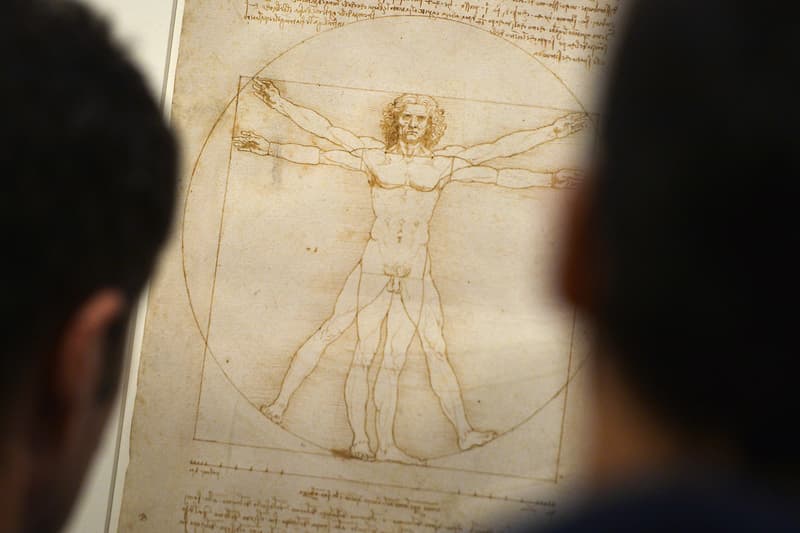 1 of 2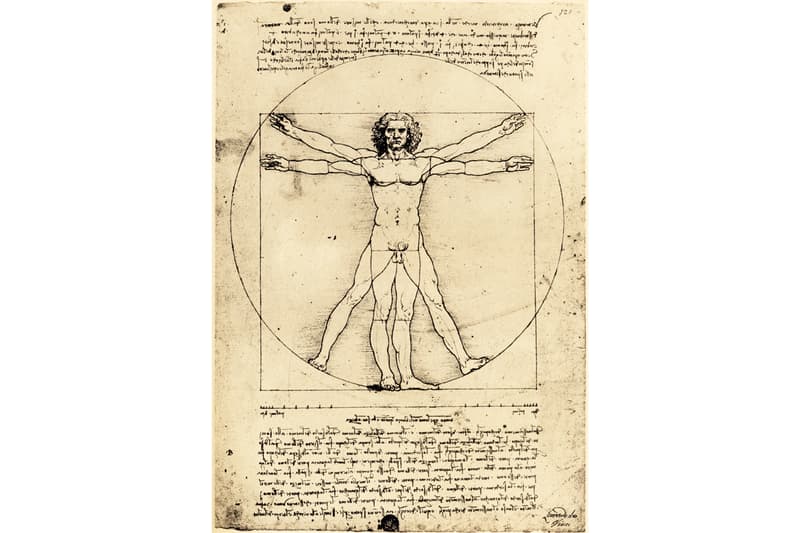 2 of 2
Leonardo da Vinci's 'Vitruvian Man' Drawing Will Be Coming to the Louvre (UPDATE)
The 15th-century work was initially deemed "too fragile" to travel and display.
---
UPDATE: Earlier this month, the conservative cultural preservation organization Italia Nostra hampered The Louvre Museum's years-long plan to display Leonardo da Vinci's iconic 'Vitruvian Man' drawing. Now, an Italian court has recently ruled to allow the historic work to travel to Paris from Italy for the museum's landmark retrospective on the Renaissance master. The court ruling was first announced by Italian radio station RTL as per Artnet.
"The conservative cultural preservation organization Italia Nostra had argued that the work is too fragile to travel. But the Administrative Court of Veneto rejected Italia Nostra's appeal, saying it did not present sufficient evidence to support its argument against the loan, according to RTL," reported the website.
The Leonardo da Vinci retrospective will be on view at The Lourve Museum in Paris from October 24 until February 24, 2020.
Original article published on October 9, 2019: The Louvre is set to launch a monumental retrospective on Leonardo da Vinci this month to celebrate the 500th death anniversary of the Renaissance master. Unfortunately, the Parisian museum has recently been denied the loan for da Vinci's 'Vitruvian Man' — his famous study of human proportions — by an administrative court in Venice to display for the exhibition.
The court's decision to suspend the loan followed after the non-profit group Italia Nostra protested that the drawing is a "precious and fragile" masterpiece and shouldn't leave Italy. According to the group, the aging 15th-century work is kept out of public view in climate-controlled conditions and can only be shown every six years. In addition to travel risks, the legendary work could also be damaged by bright exhibition lighting in the Louvre.
"All the technical reports have advised against the transfer of the very fragile design," said Lidia Fersuoch, president of the Venetian chapter of Italia Nostra, in a statement reported by the Guardian.
Although the Louvre couldn't secure the 'Vitruvian Man,' the historic establishment currently holds the largest collection in the world of da Vinci paintings including 'The Virgin of the Rocks,' 'La Belle Ferronnière,' and of course, the 'Mona Lisa.' Not to mention, the museum will also display 22 other rare drawings for the major exhibition that will run from October 24 until February 24, 2020.
Visit the Louvre's official website to learn more about the landmark da Vinci show.
For more fine art, check out Antony Gormley's large-scale sculptures now on view at London's Royal Academy of Arts.
The Louvre
Rue de Rivoli, 75001
Paris, France
After the Minister of Culture had decided to lend the Vitruvian Man by Leonardo da Vinci from #Venice to France, the TAR court decided the drawing is to fragile to travel. Well done. https://t.co/Gzb0yJ9Kwu #getaguideforthedetails #leonardodavinci #UomoVitruviano pic.twitter.com/Gt8lHN0642

— See Venice Tours (@luisella_romeo) October 9, 2019