The GOAT App Now Offers Apparel and Accessories
The platform is moving beyond sneaker resale.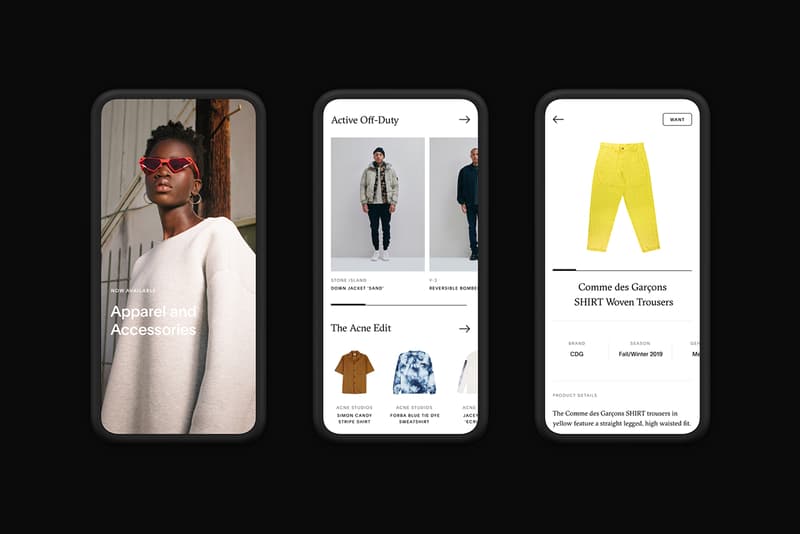 Resale platform GOAT is officially expanding its offerings beyond the resale market, expanding its selection to include brand-new apparel and accessories. These additions to the buying-and-selling platform's selection will see a variety of items from emerging, contemporary and luxury brands that cross over into the streetwear sector. Furthermore, this shift marks the GOAT's first departure from its focus on sneakers.
"When we first launched GOAT, we focused only on sneakers to ensure we provided the best experience for our customers," says Eddy Lu, co-founder and CEO of GOAT Group. "Paramount to that was our authentication, product depth and discovery journey. Without these pillars, we would not be able to offer the experience we believe is necessary for someone to find a style that embraces their uniqueness and self expression."
GOAT will still offer the resale model it is best known for; however, it has begun partnering with global retailers and boutiques to offer GOAT users new season items at retail price. To kick off the product rollout, GOAT has added over 50 new brands with plans to add more by the end of this year. Brands included are Acne Studios, Maison Margiela, Off-White™, Stussy, Gucci, Saint Laurent and more.
"We're starting with the primary market, but we have plans for resale expansion," says Daishin Sugano, co-founder and Chief Product Officer of GOAT Group. "We believe in this immense opportunity and are optimally positioned to work with the best brands to tell their stories from the past, present and future."
Apparel and accessories are currently only available on GOAT's iOS and Android apps, however GOAT's website is expected to offer the new product categories soon.
GOAT isn't the only resale site dipping into retail, as Stadium Goods recently announced a partnership with retailer Fred Segal on a three-month evolving pop-up.