Nicolas Ghesquière Criticizes Donald Trump After Visit to Louis Vuitton's Texas Facility (UPDATE)
Louis Vuitton's creative director of womenswear makes his stance clear.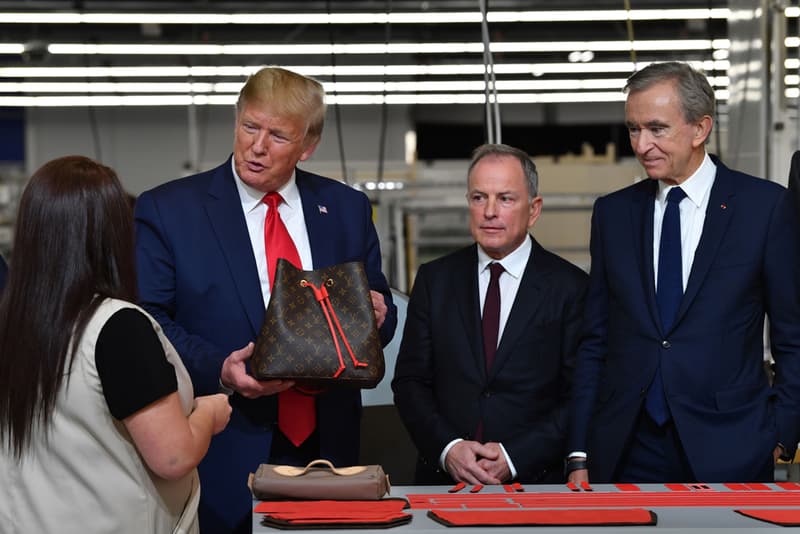 UPDATE (October 21, 2019): Nicolas Ghesquière, the creative director of Louis Vuitton's womenswear, took to Instagram to condemn Donald Trump following the American President's visit to the new Louis Vuitton facility in Texas this weekend. "Standing against any political action. I am a fashion designer refusing this association," said Ghesquière in the caption of his post, which includes an image of the cover of Evelyn Thomas' 1984 song, "High Energy," followed by the hashtags "#trumpisajoke" and "#homophobia."
Comments have since been disabled, but according to reports, famous transgender model Teddy Quinlivan responded to Ghesquière's post with "BRAVO. Thank you for standing on the right side of history." The post has since accumulated over 6,200 likes with support coming from industry figures like Camille Miceli, Louis Vuitton's accessories creative director, Anne-Marie Curtis, the former editor-in-chief of Elle U.K. and Alastair McKimm, the editor-in-chief of i-D magazine
ORIGINAL STORY (October 19, 2019): Louis Vuitton has further globalized its production by opening a leather bag factory in Texas. The French luxury house's new 100,000-square-foot factory is located in the town of Alvarado, about 40 miles outside of Dallas. The new production center will employ local residents, who will be paid an hourly wage of $13 USD to produce the brand's signature leather and canvas bags. The "Made in USA" bags will be sold for upwards of $1,200 USD.
The Texas factory represents a departure from the French fashion house's usual production method. Traditionally, Louis Vuitton has employed artisans known as "petites mains" to handcraft its bags in France. But the brand has had to increase production in order to meet demand, and currently operates 12 of its 30 manufacturing centers outside of France. Louis Vuitton first opened training centers in Texas two years ago to recruit new workers. Some Texas workers have already complained of poor working conditions and discrimination against women and Hispanic employees, according to The Wall Street Journal.
Opening the Texas factory not only allows Louis Vuitton to increase its production, but to sidestep any potential trade disputes between the U.S. and Europe, as the Trump administration has placed tariffs on select European goods. LVMH CEO and chairman Bernard Arnault invited President Donald Trump to the ribbon cutting ceremony of the Louis Vuitton factory on Thursday.
The Texas factory currenly uses European leather for its bags, but Louis Vuitton may switch to leather from American cattle in the future. The label may also use the Texas factory to produce other items down the line, such as leather boots.
In other news from Louis Vuitton, read about the brand's new city guides.