A Look Inside Hebru Brantley's Monumental "NEVERMORE PARK" Exhibition
Enter the neo-futuristic world of 'Flyboy' and 'Lil Mama.'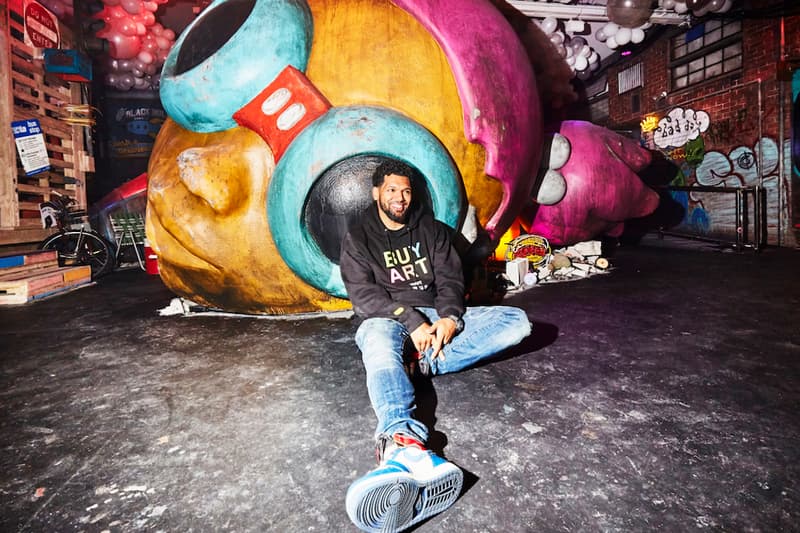 1 of 22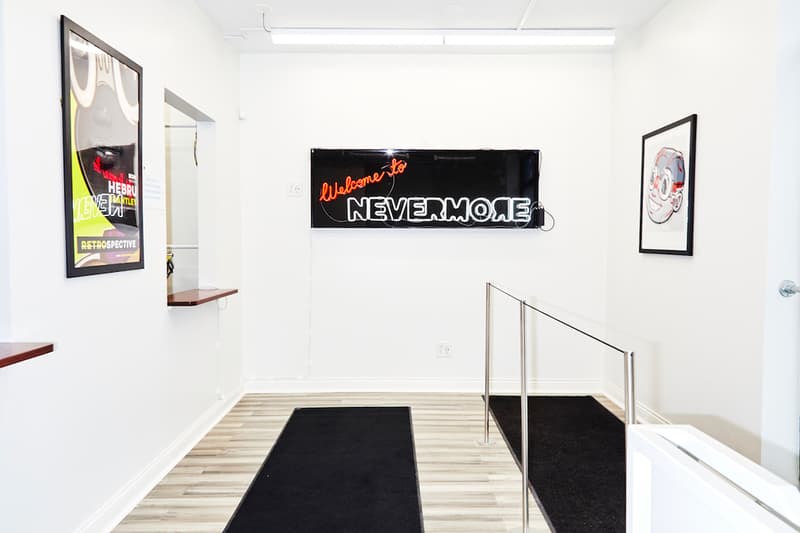 2 of 22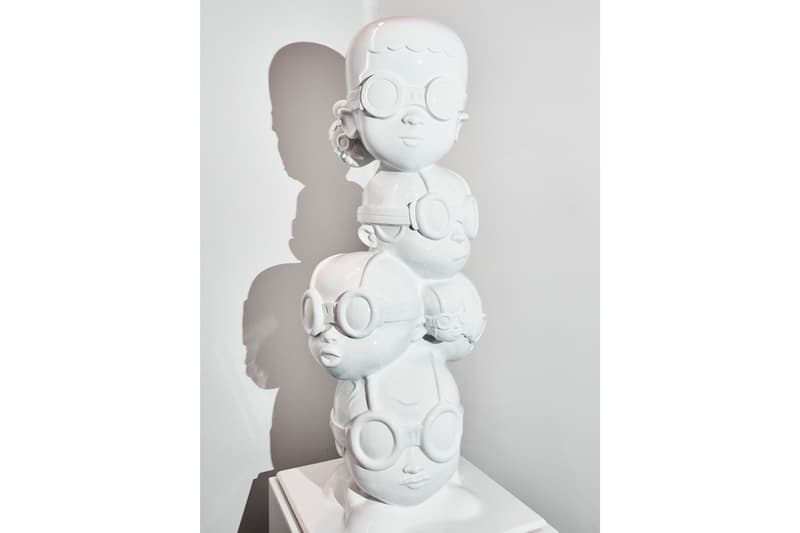 3 of 22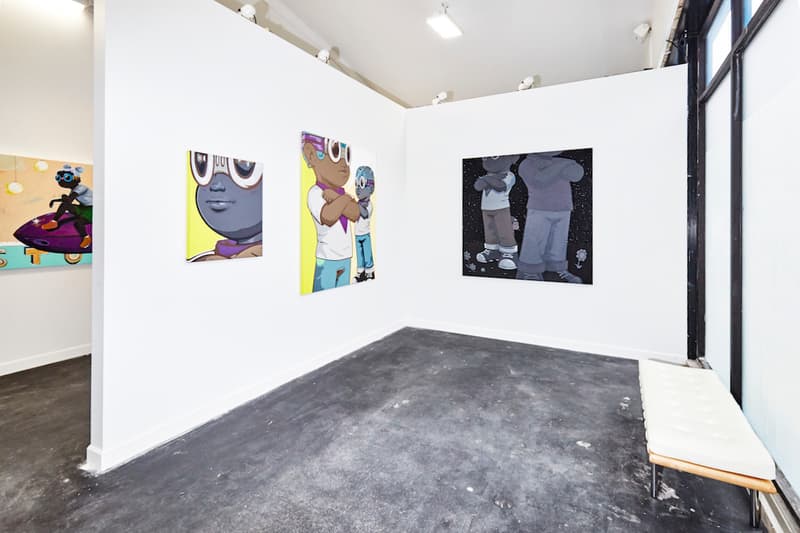 4 of 22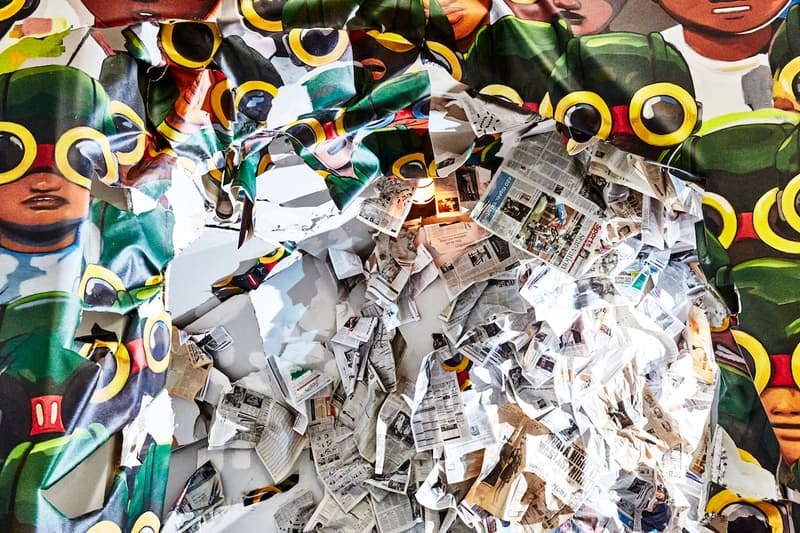 5 of 22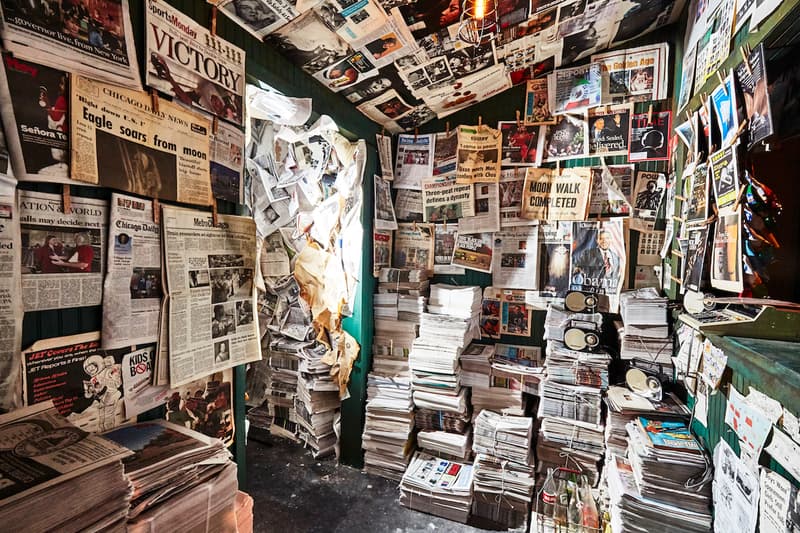 6 of 22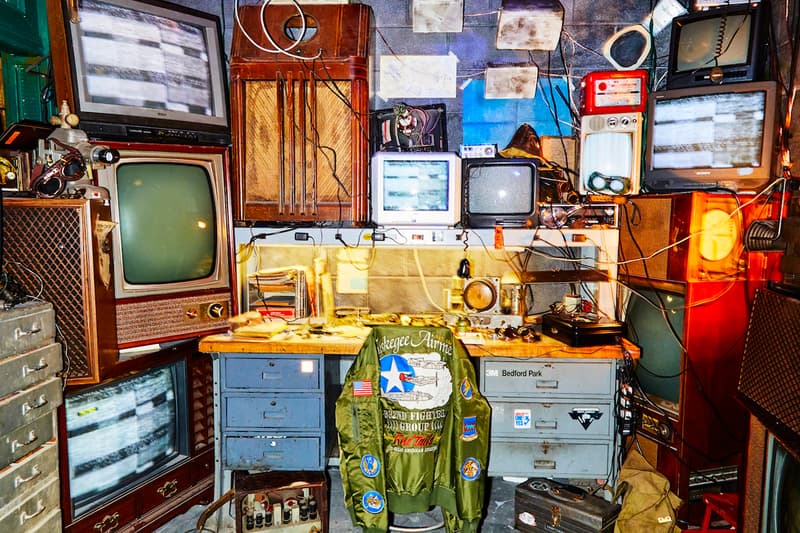 7 of 22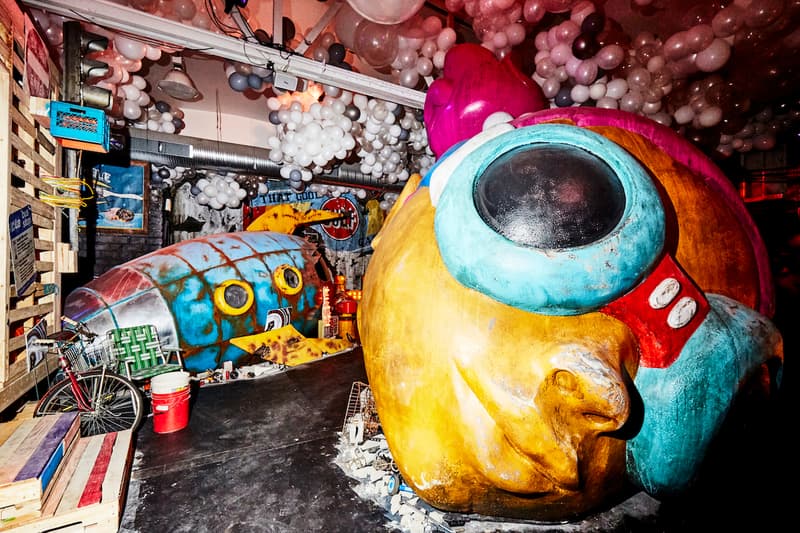 8 of 22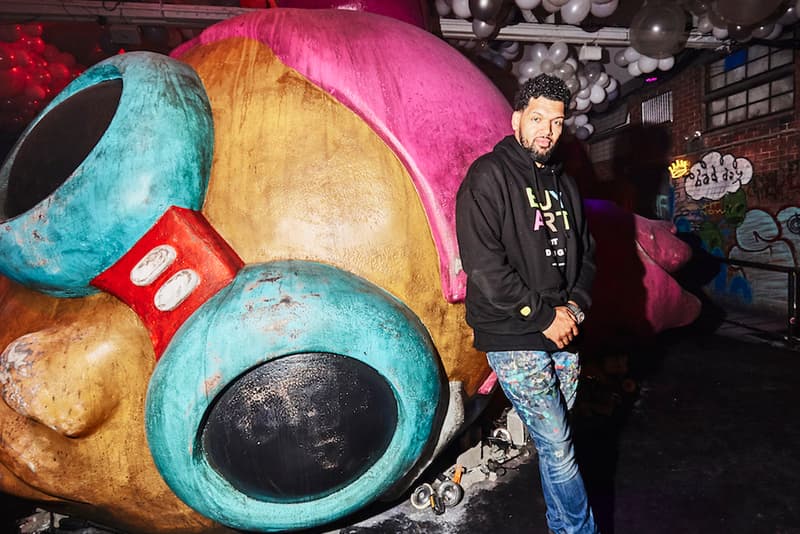 9 of 22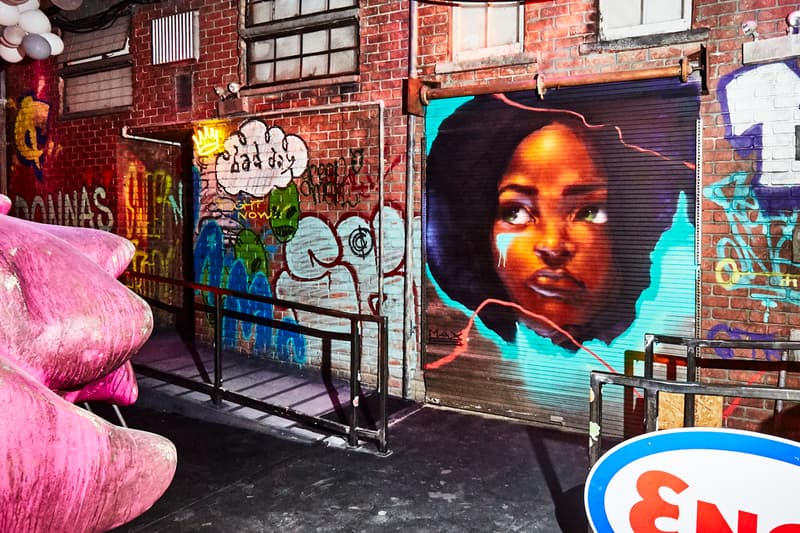 10 of 22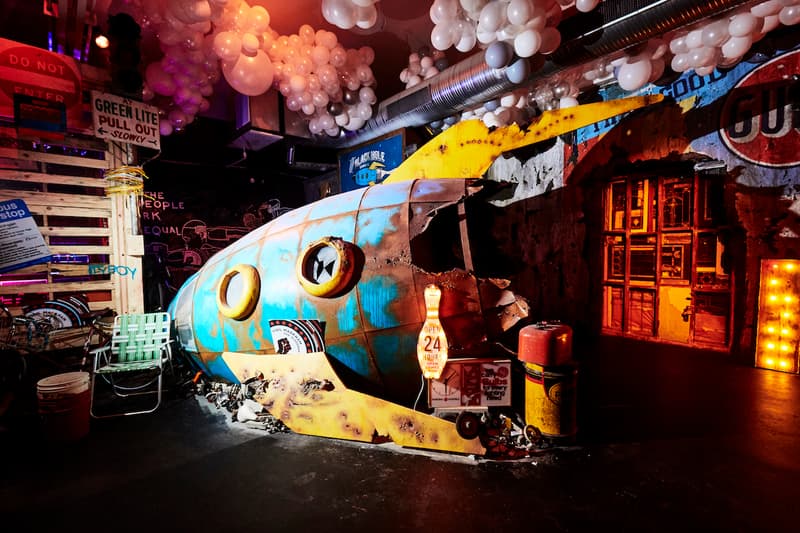 11 of 22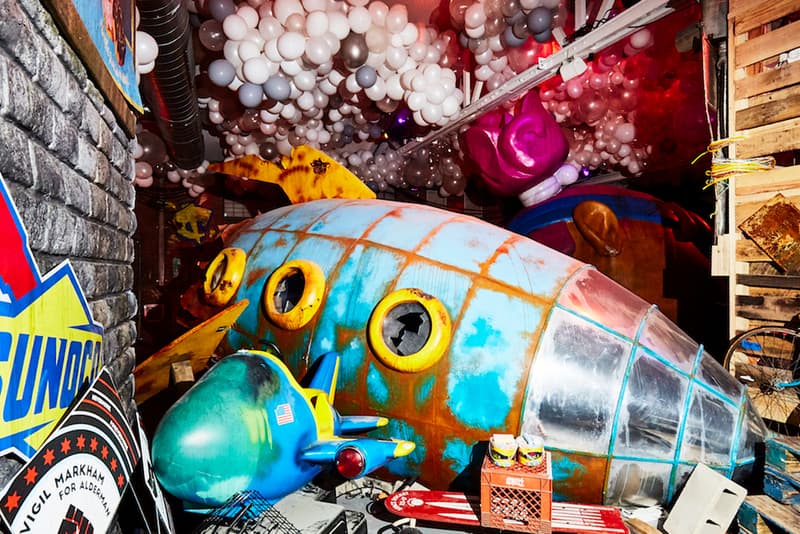 12 of 22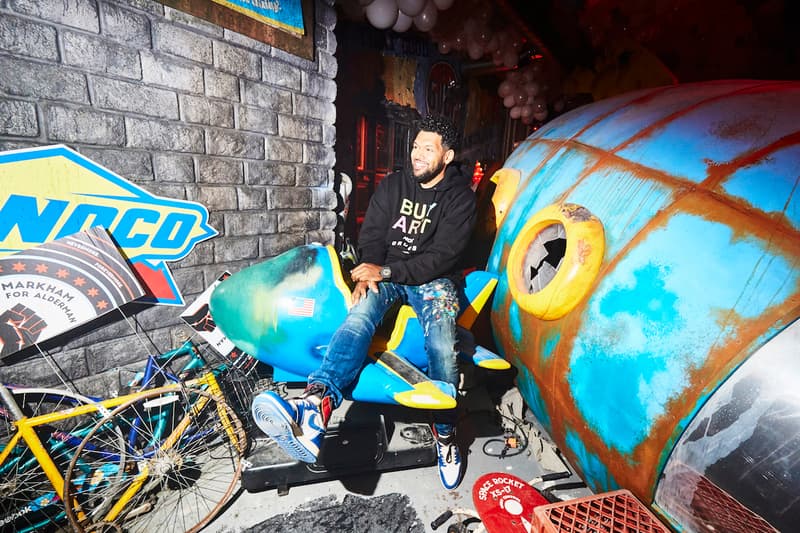 13 of 22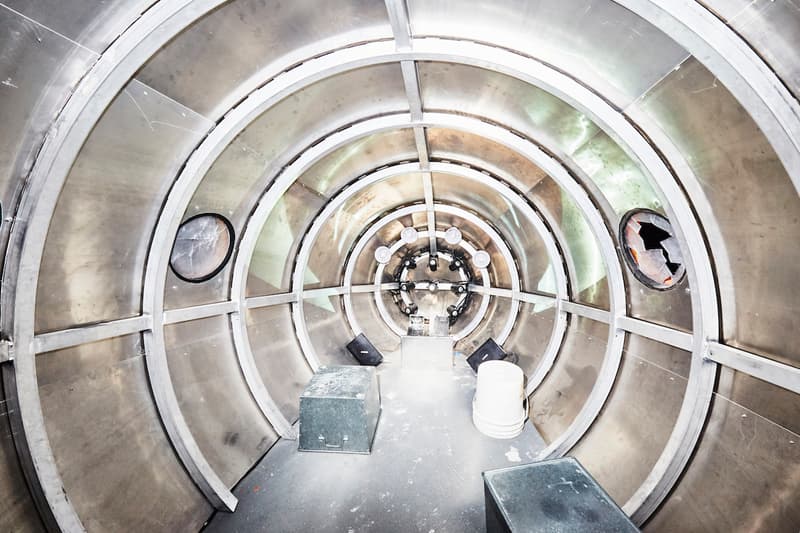 14 of 22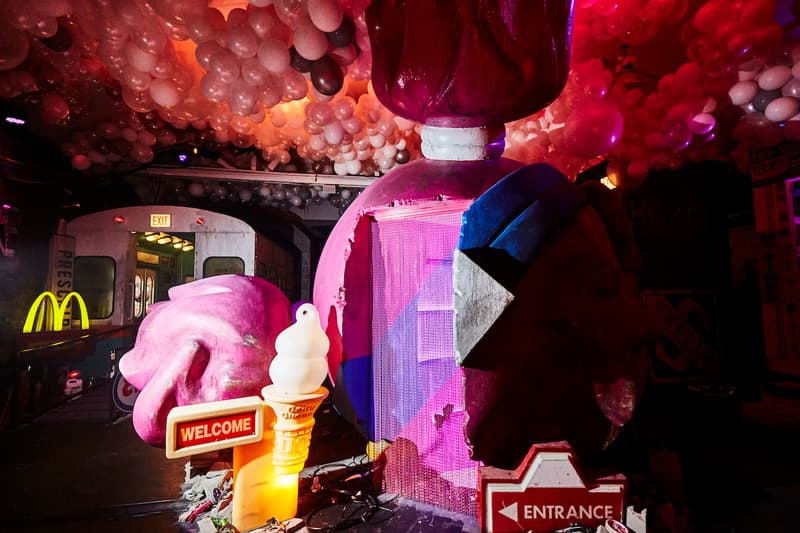 15 of 22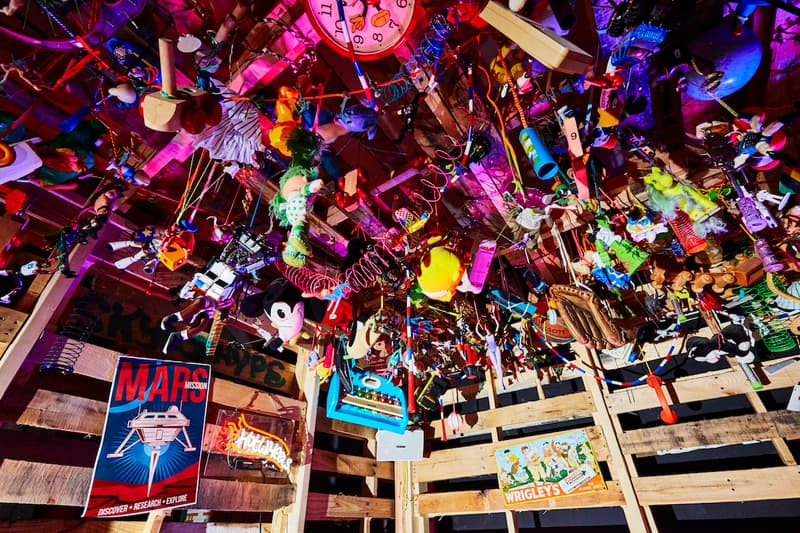 16 of 22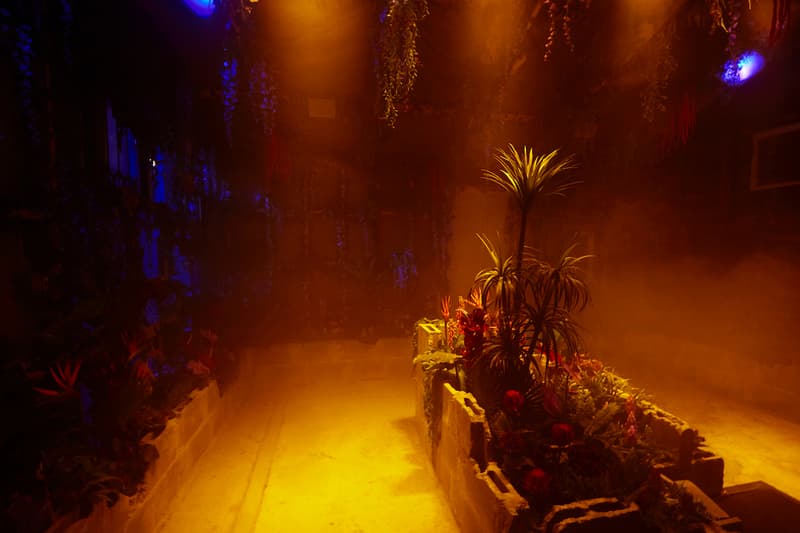 17 of 22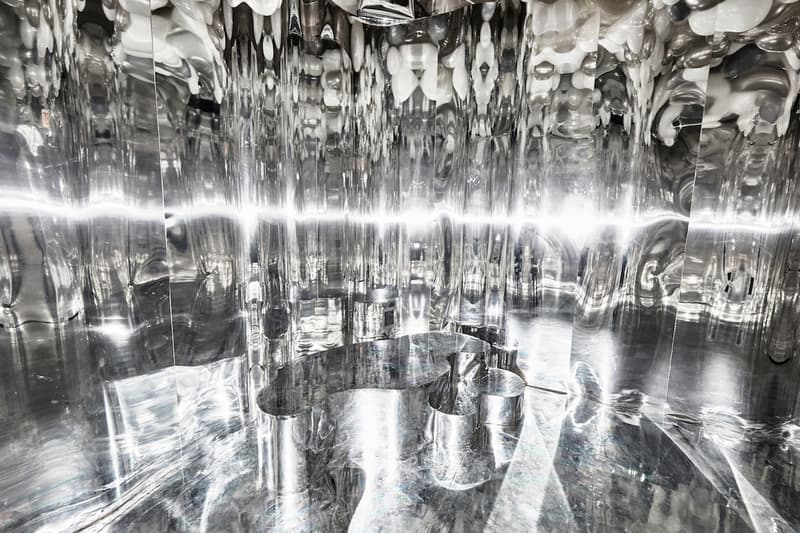 18 of 22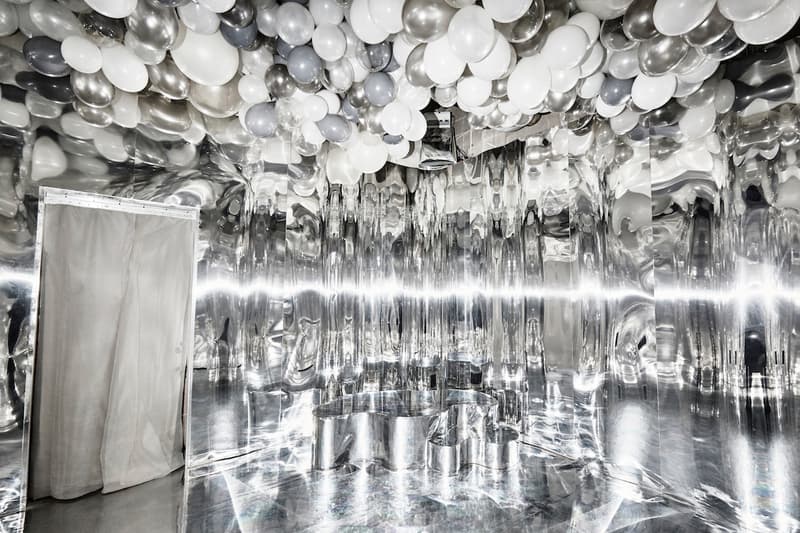 19 of 22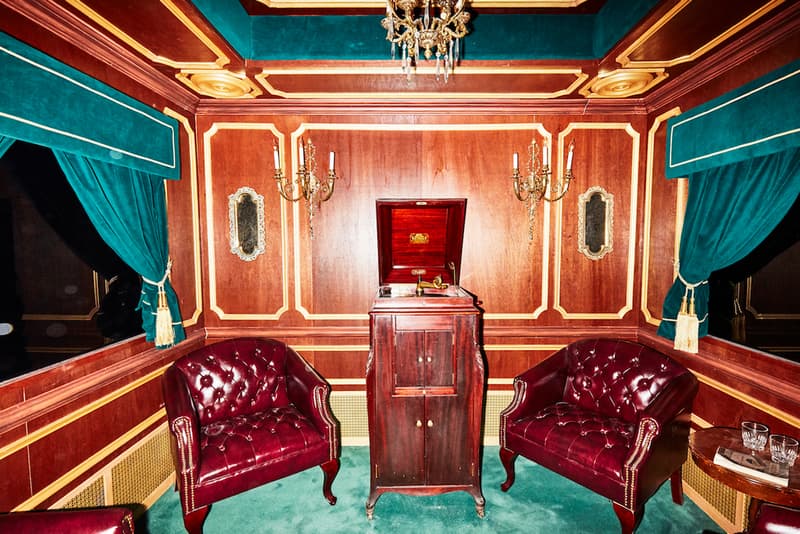 20 of 22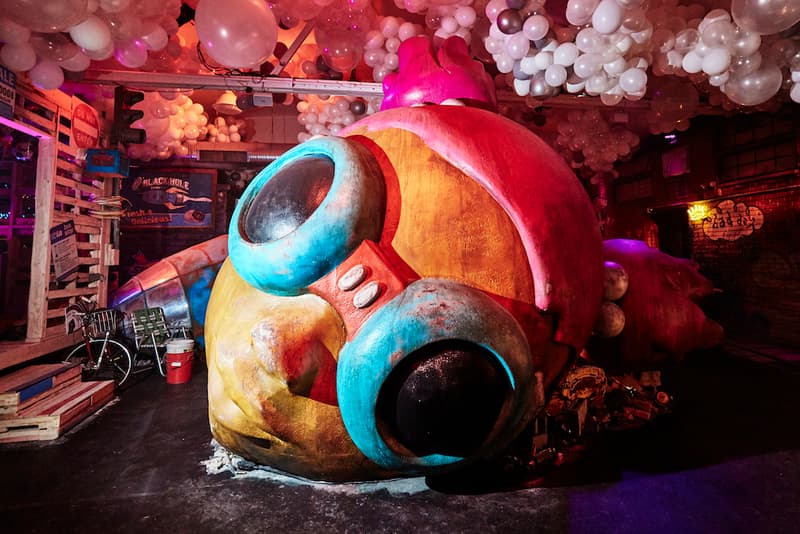 21 of 22
22 of 22
Before doors open on October 24, famed Chicago-born artist Hebru Brantley gives us an exclusive look inside his immense "NEVERMORE PARK" exhibition.
The sprawling 6,000-square-foot presentation centers upon Brantley's ubiquitous characters, Flyboy and Lil Mama, while offering a neo-futuristic take on real-life locations in the Windy City. The narrative-driven show also features interactive experiences, encouraging visitors to touch cavernous walls that emit sound, sit inside Flyboy's crashed spaceship with light beams glowing inside its exterior, and relax inside a vintage train cab complete with vibrating seats to evoke movement.
The exhibition is located inside a renovated establishment in Chicago's Pilsen neighborhood — the artist's former studio. The project itself took nearly a year to produce. "Nevermore Park is meant to be a fun, accessible, and invigorating experience for audiences of all ages to participate in a narrative-driven fine art installation," said Brantley in a statement. "This project is about reclaiming history—both in the United States and the city of Chicago—through a lens that speaks to empowerment and giving agency to a historically disenfranchised community."
Tour "NEVERMORE PARK: Home of Flyboy" in the slideshow above and purchase tickets here. Coinciding with the exhibition is a gift shop where exclusive Flyboy and Lil Mama apparel and accessories are available for purchase. View more projects on Hebru Brantley's official website.
Elsewhere in art, Virgil Abloh's "Figures of Speech" retrospective at MCA Chicago will be heading to Atlanta.
NEVERMORE PARK: Home of Flyboy
949 W 16th St.
Chicago, IL 60608