The Stairs From 'Joker' Film Have Become a Tourist Attraction
Bronx residents hope ill will on the so-called clout chasers.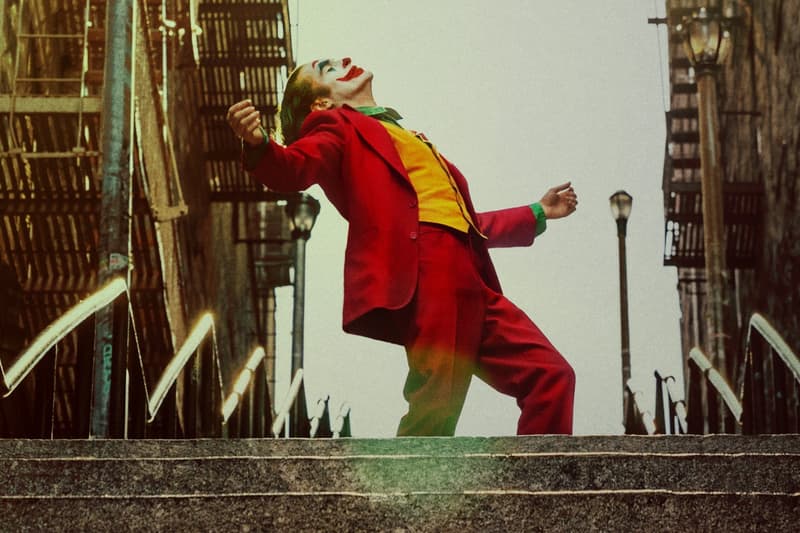 Joker has become Warner Bros. highest grossing 2019 film since its acclaimed debut, and now it appears the stairs featured in the film has become New York's latest tourist attraction.
The location, actually situated in the Bronx between Shakespeare and Anderson avenues at West 167th Street, has been flooded with Instagrammers reenacting Joaquin Phoenix's Joker dance from the film. However, many Bronx residents don't appreciate the sudden attention and hope everyone that visits gets robbed.
Many have taken to social media to post their Joker pictures and voice their opinions on the matter. Twitter user @BornHooligan_ wrote "Please make sure you're carrying cash. Everything around that area is cash only so make sure you have a lot of cash. And don't be worried about the locals around the area they're nice individuals."
More started realizing the location as being listed "Joker Stairs" on Google Maps. The borough is already known for the Bronx Zoo, the New York Botanical Gardens and Yankee Stadium, however, it looks like those who reside in the Bronx are not ready for the steps to become a tourist attraction.
Check out the pictures and reactions below.
In other entertainment news, Jared Leto reportedly tried to stop production of Joker.
legally as a bronx resident you're allowed and encouraged to tax anyone visiting the joker stairs

— Desus Nice (@desusnice) October 17, 2019
those awful stairs on 167 are now renamed "the joker stairs" so i just want to remind everyone that the bronx is not a friendly place for tourist attractions you will get robbed beloved pic.twitter.com/YJuiiAreEM

— bella goth (@kailaniskye) October 15, 2019
Please do not go to Mt. Eden bc you saw the Joker movie and thought the stairs would be cute for a photoshoot. You will get robbed. Possibly shot at too?

— pop, lock n jop it?? (@Baekhyuns___) October 19, 2019
Please make sure you're carrying cash. Everything around that area is cash only so make sure you have a lot of cash. And don't be worried about the locals around the area they're nice individuals https://t.co/hDmAs6iq2u

— Serg (@BornHooligan_) October 18, 2019