UPDATE: Apple Joins Bernard Arnault & LVMH in Donating Money for Notre Dame's Reconstruction
Francois Henri Pinault and Kering also donated €100 million EUR.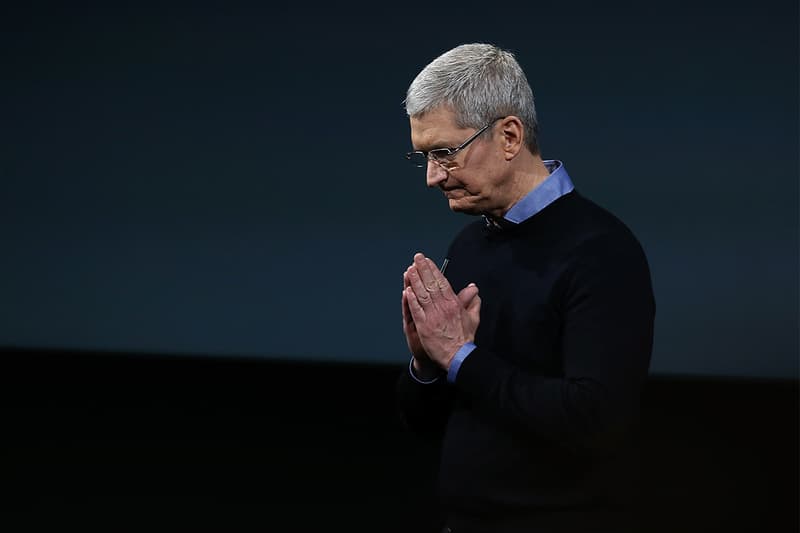 UPDATE: On Tuesday, Tim Cook took to Twitter to respond to the Notre Dame tragedy on behalf of Apple sharing, "We are heartbroken for the French people and those around the world for whom Notre Dame is a symbol of hope. Relieved that everyone is safe." In the same tweet, the Apple CEO also announced that the large tech company will be donating towards the reconstruction efforts of the cathedral, joining the Arnault family and LVMH, Pinault and Kering on the list of donors.
ORIGINAL STORY (April 16, 2019): On the evening of April 15, 2019, Notre Dame went up in flames in the city of Paris. To help with the reconstruction of the 850-year-old historical landmark, French tycoon Bernard Arnault and his LVMH luxury goods group will be donating €200 million EUR (approximately $226 million USD).
"The Arnault family and the LVMH group would like to show their solidarity at this time of national tragedy, and are joining up to help rebuild this extraordinary cathedral, which is a symbol of France, of its heritage and of French unity," said the statement released on behalf of Arnault.
Arnault and his family are not the only ones to be making a large donation for Notre Dame, another known billionaire Francois Henri Pinault, who helms the Kering luxury goods company, will also be giving €100 million EUR (approximately $113 million USD).
The Notre Dame fire initially broke out when the cathedral was undergoing renovations on Monday evening. The restoration work will need to use new technology considering multiple reports have stated France no longer has tress big enough to replace the ancient wooden beams that burned down in the fire.
According to The Washington Post, Bertrand de Feydeau, vice president of preservation group Fondation du Patrimoine told France Info radio that the wooden roof that went up in flames was built with beams more than 800 years ago from primal forests. "We don't, at the moment, have trees on our territory of the size that were cut in the 13th century," Feydeau stated.
Keep it locked here for updates.
We are heartbroken for the French people and those around the world for whom Notre Dame is a symbol of hope. Relieved that everyone is safe. Apple will be donating to the rebuilding efforts to help restore Notre Dame's precious heritage for future generations.??

— Tim Cook (@tim_cook) April 16, 2019
#LVMH met aussi à disposition ses équipes, créatives, architecturales, financières https://t.co/lBWNJrrFPl via @BFM_eco

— Pascal Samama (@PascalSamama) April 16, 2019