Here Are All of the Biggest Announcements From E3 2021
Including an Xbox Series X mini fridge and a trailer for 'Legend of Zelda: Breath of the Wild 2.'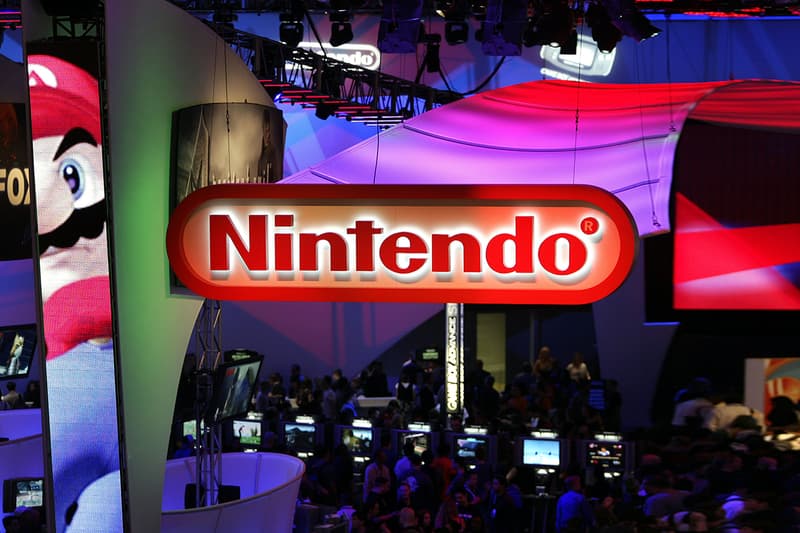 After four jam-packed days of new releases, gameplay trailers and even special guest appearances, E3 2021 has come to a close.
The gaming conference featured a number of big announcements from major global game developers like Ubisoft, Microsoft, Capcom, Nintendo and Bandai Namco across consoles like Nintendo Switch, Xbox Series X|S, and Playstation 5.
Several major announcements were also made in the lead-up to E3 during Summer Game Fest, including a trailer for the director's cut of Hideo Kojima's Death Stranding and a gameplay trailer for the the long-awaited collaborative fantasy RPG Elden Ring.
From the highly-anticipated Legend of Zelda: Breath of the Wild 2 to Razer's ultra-thin new high performance gaming laptop, here are all of the biggest announcements from this year's event:
Day 1
Ubisoft unveiled trailers for several new releases
First up from Ubisoft was more information on its upcoming sci-fi title Rainbow Six Extraction. The new game, previously known as Rainbow Six Quarantine, made its gameplay debut at Ubisoft Forward ahead of its official September 16 release. Check out the game's trailer here.
Next, Ubisoft teased the first season pass for the upcoming Far Cry 6 game that will let you play as some of the franchise's biggest villains. The DLC's description says fans can "delve into these iconic villain's twisted minds, uncover their backstories, battle their inner demons, and reunite with familiar faces." The game is slated to arrive on October 7, while the season pass will be included in the game's Gold, Ultimate and Collector's Editions. Here's the full trailer.
The game maker also released information on its upcoming collaboration with Nintendo called Mario + Rabbids Sparks of Hope. The Switch game isn't set to release until 2022, though Nintendo showed off both the gameplay and cinematic trailers on Saturday. Check them out here.
The showcase was rounded out with a first-look trailer for the brand-new game Avatar: Frontiers of Pandora, which allows gamers to play as the Na'vi as they navigate through their home planet. It will launch sometime in 2022 and you can marvel at the sunning visuals in the trailer here.
Day 2
Xbox and Bethesda games unleashed an impressive slate of new games
Xbox and Bethesda unloaded a massive list of games at its showcase.
First up was the new sci-fi open-world RPG Starfield, which is Bethesda's first new universe in 25 years. The game takes players on a journey through space and revolves around a group of cosmic explorers called Constellation. Starfield arrives exclusively on Xbox Series X|S and PC on November 11, 2022, and can be played on day one with Xbox Game Pass. Watch the official teaser trailer here.
Microsoft also unveiled a first look at Halo Infinite's free-to-play multiplayer mode, set to arrive on Xbox and PC during the upcoming holiday season, which you can view here. Diablo II: Resurrected will be released on September 23 for Xbox Series X|S and Xbox One, along with PS4, PS5, Switch and PC. You can catch the trailer here.
Next up was an announcement on the sequel to Obsidian's The Outer Worlds with a humorously honest trailer, followed by news that the much-loved Microsoft Flight Simulator will be coming to Xbox Series X|S on July 27 and is available now with Xbox Game Pass for PC, Windows 10 and Steam.
One of the highlights was the release of a trailer and gameplay demo for the breathtaking new Forza Horizon 5, which releases November 9 for Xbox Series X|S, Xbox One, Windows 10 PC and Steam. The newest iteration of the franchise shows players trekking across Mexico's scenic coastlines, populous cities, rocky mountainous terrains, rainforests and volcanoes.
Redfall, a new co-op, open-world first-person shooter game, is coming exclusively to Xbox X|S and PC in Summer 2022 and will be available with Game Pass on day one, while a number of other games are coming on day one to Xbox Game Pass.
Electronic Arts and DICE also revealed an official gameplay trailer for its futuristic first-person shooter Battlefield 2042, which is available for preorder now and is dropping October 22 on Xbox Series X|S and Xbox One.
Oh, and there's also an Xbox Series X mini fridge that is absolutely real and will be available this holiday season.
Square Enix showed off a Black Panther expansion for Marvel's Avengers
Square Enix kicked off their showcase by revealing an upcoming free expansion for Marvel's Avengers. Black Panther: War for Wakanda has not yet received an official release date, though fans can check out the cinematic trailer here.
The game maker also dropped the first trailer for Guardians of the Galaxy, a third-person action-adventure title featuring familiar characters from Marvel Cinematic Universe.
And finally, Warner Bros. Games debuted a gory Back 4 Blood trailer
Turtle Rock Studios and Warner Bros. Games united to revive the Left 4 Dead franchise with the highly-anticipated first-person shooter Back 4 Blood. The game is slated to release on October 12 for Xbox Series X|S, Xbox One, PlayStation 5, PlayStation 4 and PC via Steam. Catch the extended gameplay trailer here.
Day 3
Mythical Games launched early access for Blankos Block Party
Merging art and gaming, Blankos Block Party is an open-world multiplayer game styled like a block party. The game announced that it partnered with Deadmau5 and Burberry to produce unique digital content and push the boundaries of innovation.
Capcom unveiled an additional DLC for Resident Evil Village
As the franchise's eighth main installment, Resident Evil Village continues the survival horror saga in a new expansion. While little details were provided, Capcom did say that development "has just started on additional DLC " for the game. Read more about the game updates here.
Razer released information on its Razer Blade 14 gaming laptop
The powerful 14-inch Razer computer is being hailed as "the ultimate AMD gaming laptop," and features the impressive 8-core, 16-thread AMD Ryzen 9 5900HX processor that offers a max boost clock of up to 4.6GHz. It's available for purchase on the Razer website and starts at $1,799.99 USD. Learn more about the specs here.
Day 4
Nintendo made several key announcements about popular titles
Nintendo began its showcase by announcing that the Metroid series will arrive on Switch this fall in a two-dimensional gameplay, titled Metroid Dread. The title marks the first new 2D Metroid game in almost two decades and is available on October 8. Find out more here.
Next, the Japanese gaming house announced that Dragon Ball Z: Kakarot will officially land on Nintendo Switch on September 24. You can check out the trailer for the open-world action RPG here.
In addition, a new Super Smash Bros. Ultimate trailer was unveiled, revealing that Kazuya Mishima from the Tekken franchise will soon be added in as a new fighter. More on the crossover here.
And finally, Nintendo dropped a new trailer for its highly-anticipated The Legend of Zelda: Breath of the Wild sequel. Not much has been revealed about the game yet, though it appears from the trailer that it will include an expanded world that includes the skies above Hyrule. Watch the stunning new trailer here.
Bandai Namco dug deep into the lore of House of Ashes
Bandai Namco rounded out the gaming conference by highlighting The Dark Pictures Anthology. Check out the exclusive E3 studio interview with the developers here.