Jack Black and Ice Cube Set to Star in New Comedy 'Oh Hell No'
Marking the first fictional film from 'Bad Trip' director Kitao Sakurai.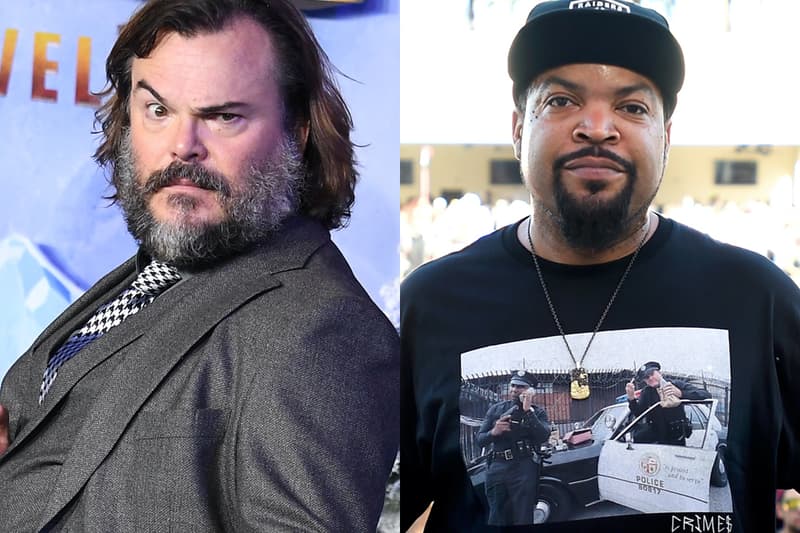 Jack Black and Ice Cube are expected to star in a new comedy from Sony, titled Oh Hell No. The film is the first fictional feature film from director Kitao Sakurai, who brought audiences the hidden camera Netflix comedy Bad Trip.
The synopsis of the film follows Black's character Sherman who falls in love with the mother of Ice Cube's character Will. After finding out the news, Will's only reaction is to say, "Oh hell no," giving light to the title. As the budding relationship grows, the film dives deeper into the relationship between the three. The scrip is penned by a bevy of comedic talents including Rick and Morty's Jessica Gao, 22 Jump Street's Rodney Rothman, Old School's Scot Armstrong, and Girl's Trip's Tracy Oliver.
Other details regarding the story are currently under wraps for now but production for the film has begun and is expected to meet a summer 2022 release deadline. With the Jumanji franchise, Black has quickly become a fan favorite at Sony, which grossed more than $1.5 billion USD in the box office globally.
In other entertainment news, Netflix has confirmed a fictionalized series on Spotify is set to arrive in 2022.