'Metroid Dread' Is Headed to Nintendo Switch With Two-Dimensional Alien Battles
Picking up where 'Metroid Fusion' left off.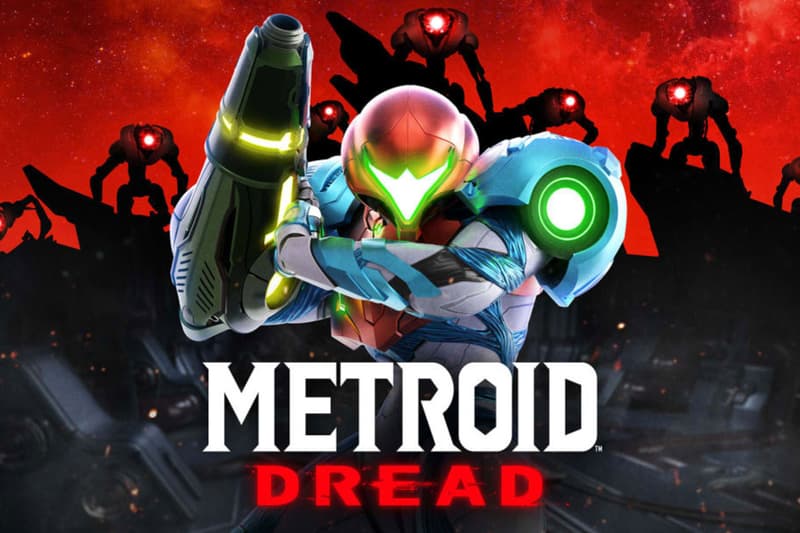 During its E3 Direct showcase, Nintendo announced that the Metroid series will arrive on Nintendo Switch this fall in a two-dimensional gameplay, titled Metroid Dread.
A side-scrolling successor to Metroid Fusion, the new game follows intergalactic bounty hunter Samus Aran as she lands on planet ZDR to explore a suspicious transmission sent to the Galactic Federation. Once there, Aran discovers that the remote planet has been overtaken by a swarm of vicious aliens and fronts the task of overcoming the menacing lifeforms.
Players will fight against relentless E.M.M.I robots who hunt Aran down, while investigating what exactly brought the robotic threats to the planet in the first place. Upon overcoming various obstacles across a sprawling map, players can acquire new abilities that will lead to alternate paths and an ultimate escape from the planet.
Along with the game's unveiling, Nintendo also announced a collection Metroid Dread action figures, featuring Aran and an E.M.M.I robot, that will arrive in tandem with its Switch release. Price details have not yet been disclosed.
Have an early look at the #MetroidDread Samus and E.M.M.I. #amiibo figures, releasing alongside the game on 10/8! pic.twitter.com/E3FSDgHzaa

— Nintendo of America (@NintendoAmerica) June 15, 2021
Metroid Dread marks the first new 2D Metroid game in almost two decades. The game will become available on October 8.
Elsewhere at E3, Razer unveiled a powerful, ultra-thin AMD gaming laptop.