'Resident Evil Village' Will Return With a New Installment of Survival Horror Gameplay
And 'Resident Evil Re:Verse' will arrive next month.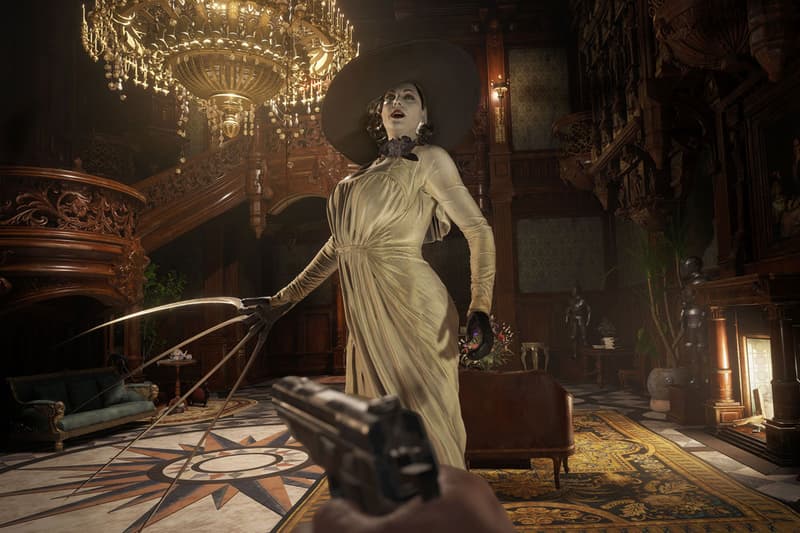 During its E3 2021 showcase on Monday, Capcom announced that Resident Evil Village's survival horror saga will continue in a new expansion.
"By popular demand, development has just started on additional DLC for Resident Evil Village," the on-screen announcement read. Though the gaming company did not disclose any more details, they did promise to provide an update at a later date.
Set only a few years after the gruesome events in Resident Evil 7: Biohazard, which received several post-release add-ons, including Banned Footage Vol. 1 and 2, Not A Hero and End of Zoe, Resident Evil Village focuses on Ethan Winters and his wife Mia's peaceful life in the aftermath of the last game's horrific storyline. Their quaint existence quickly becomes ridden with tragedy once BSAA captain Chris Redfield attacks their home and kidnaps their daughter, forcing Winters on another trip into hell.
The game arrived as the eighth entry in the Resident Evil series on May 7 for Google Stadia, PlayStation 4, PlayStation 5, Windows PC, Xbox One and Xbox Series X.
In addition to the DLC, Capcom shared that Resident Evil Re:Verse, a third-person multiplayer death-match mode for up to six players, will be released next month.
Elsewhere at E3, Ubisoft unveiled a first look at its brand new game, Avatar: Frontiers of Pandora.