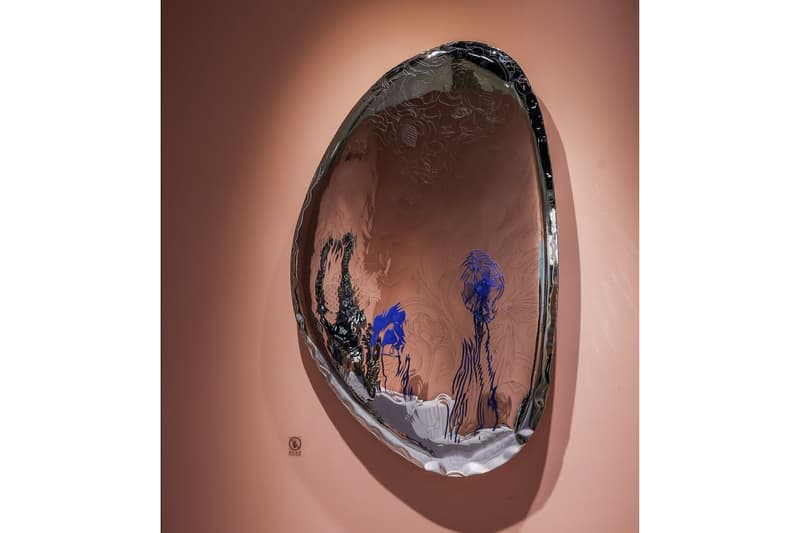 1 of 2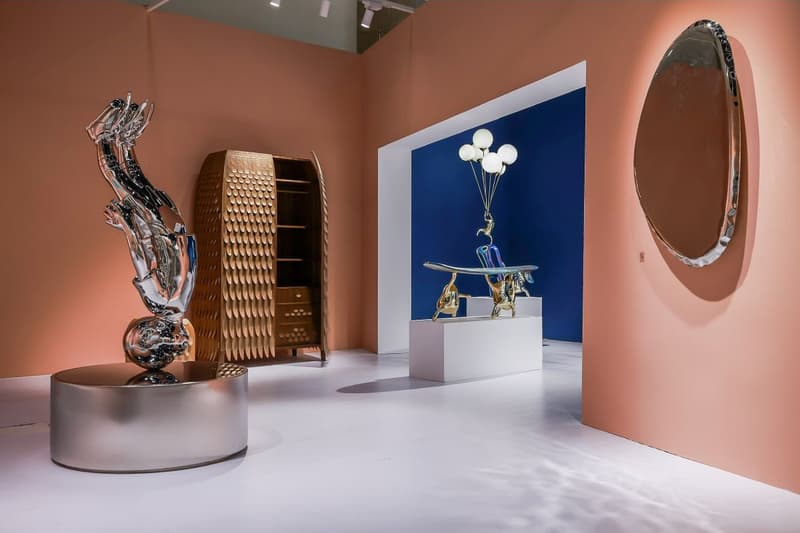 2 of 2
James Jean and Oskar Zięta Launch Reflective 'Nectar' Sculpture Edition
Merging Jean's surrealist motifs with Zięta's cosmic mirror.
---
Beijing's Gallery All recently launched a new collaborative edition between Oskar Zięta and James Jean. Entitled Nectar, the artwork combines Jean's surrealistic characters with Zięta's air-blown metal medium to create a dynamic composition that features a mirror-like effect. Both artists have been in talks for the past months to work on a sculpture together that emphasized their respective specialties: Jean with his paintings of otherworldly subjects and Zięta with his sleek objects inspired by the cosmos.
Jean's original Nectar illustration was precision-engraved onto Zięta's signature TAFLA mirror, emphasizing the subtle folds on its edges. "The softness of the drawing is imbedded in the hard steel, breaking up the surface of the mirror into fractalesque shapes and creating an exciting juxtaposition of sensibilities. The universe of lush flora and fauna, with exotic flowers, bold leaves, and tropical birds, is contained within the oval silhouette of Zięta's mirror," said the gallery in a statement. The illustration was then applied to the inox steel surface featuring thin lines that complement the mirror's irregular form.
Get a closer look at the work in the video below and then head to Gallery All's website for purchase inquiries.
Elsewhere in art, Allouche Gallery is hosting a group exhibition called "Operation Varsity Blues" that addresses racial inequality stateside.
JingArt
No.135 Xizhimenwai Avenue
Xicheng District
Beijing, China