A Posthumous Juice WRLD EP Is Coming
Featuring Lil Uzi Vert and several other big names in music.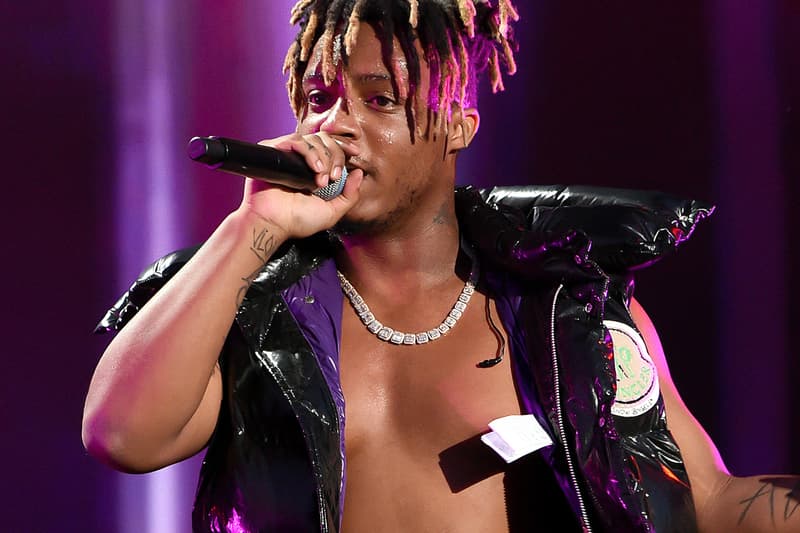 Juice WRLD's team has announced the forthcoming release of another posthumous project from the late rapper: an EP, titled The Party Never Ends.
In a recent interview with Twitch streamer Adin Ross, Peter Jideonwo, who worked as the late rapper's manager, said that a new EP with tracks featuring Lil Uzi Vert and several other top-shelf artists is currently in the works. "We got a EP coming out called The Party Never Ends," Jideonwo said. "Lil Uzi Vert's gon' be on there, a few other big people gon' be on there."
Jideonwo then went on to call out people who have leaked Juice's unreleased songs, claiming that their behavior "[ruins] it for everyone else" and puts a road block in their plans. "Before you leak it, come to me, I'll give you the $10,000 USD," he said.
The Party Never Ends marks the second posthumous release from Juice, following his Legends Never Die album in 2020, which debuted at the top of the Billboard charts. Details on the EP, including the tracklist and a release date, have not yet been announced.
Juice has also appeared on a slew of recently released projects — just last week, the late MC featured on Migos' Culture III and Maroon 5's new album Jordi. Additionally, his team recently reissued his debut album Goodbye & Good Riddance featuring a remix of "Lucid Dreams" with Lil Uzi Vert and a new solo track, "734," in celebration of the tracklist's third anniversary.
Unfortunately, the Juice WRLD estate is currently in some hot water — last month, music producer Ghost Loft has filed a lawsuit against the team, claiming that Juice ripped off 16 bars of his hit 2013 track "So High" for "Scared of Love."