Creative Director Sean Brown Stars in One of Four Covers for Inaugural Issue of 'BULLY' Magazine
HYPEBEAST chatted with the 'BULLY' team about their cultural mission and future plans.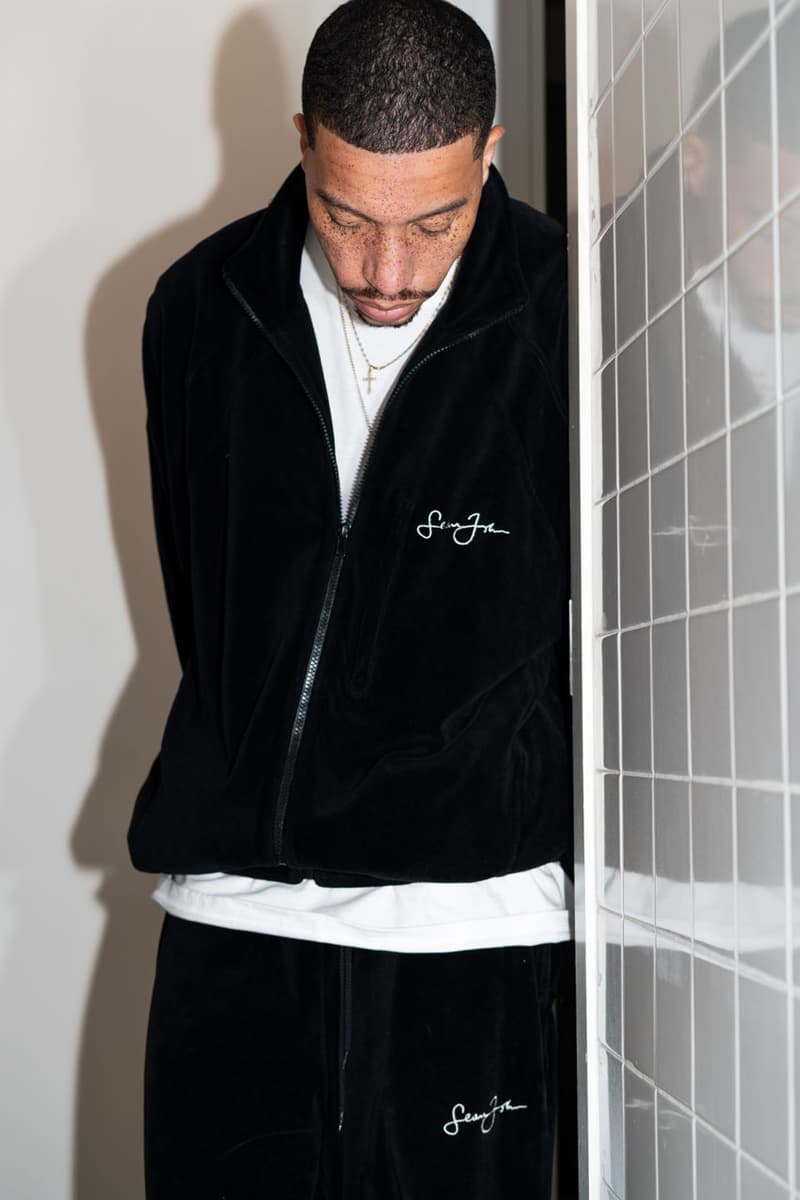 1 of 2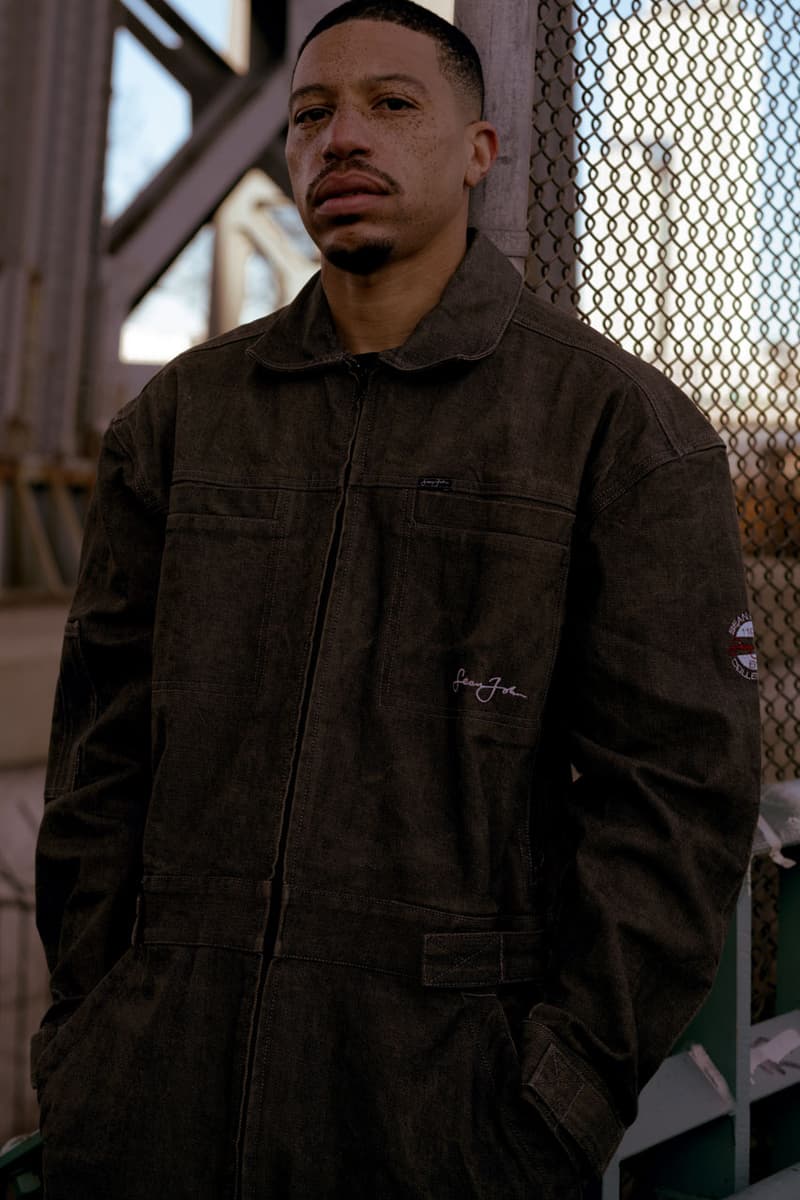 2 of 2
BULLY, an emerging editorial platform for lifestyle, arts and culture, has selected creative director Sean Brown to star in one of four covers for its inaugural print magazine issue set to debut in July.
Bobby Bowen and Alex Cirka first brought print issue zero to life in fall 2018 as a proof-in-concept before joining forces with Patrick Silverio in 2020 to build out new partnerships and publish a print editorial collaboration with Stüssy. The editorial spotlighted Lloyd's Barbershop in Toronto, a Black-owned neighborhood mainstay that has serviced the community for over 40 years. 
The brand also put together a charity compilation album last year with Beijing-based music label DCYY, working with emerging and established music producers to benefit non-profit groups like Movement For Black Lives, NAACP Legal Defense Fund and more. In addition, the company launched a pro bono campaign in May called BULLYRACISM, which raises funds for a local non-profit by commissioning a revolving roster of designers to create merch. 
HYPEBEAST chatted with Bowen, Cirka and Silverio ahead of the release of BULLY's first print issue to discuss building out a print publication, BULLY's mission to transform culture and what it was like shooting Brown for their editorial debut.
HYPEBEAST: Why start a print magazine when everything is very much digital these days?
Bobby Bowen: BULLY was created from what we felt was a lack of representation, guidance and opportunity in creative spaces. A platform for unheard voices and unseen perspectives for artists who've ever felt denied and ignored. We started out with the print magazine but it's naturally evolving into something bigger.
Alex Cirka: Everything moves so fast now. Speed of news, rate of information, visuals and all that. Everything's so disposable, and we wanted to create something that's tactile and can be revisited and referenced later on. Print creates more of an encapsulated experience with our content — you can give it as a physical gift, go through it with people, tear it up, poster it, collage it.
Patrick Silverio: With print there's a lasting effect with our stories and features — there's a texture that comes with it that feels more intimate than digital. Although our print magazine is at the helm of what we're all about, which is community building, our purpose can show up in different ways, whether it's in our print magazine, our online editorials or a brand partnership that aligns with our values.
In your photo editorial with Sean Brown, how does one creative direct a creative director?
A: It was more of an open, collaborative dialogue between us, Sean, and the photographer Joshua Renfroe who shot the editorial in NYC than creative direct, per se. We're all deeply connected by the same influences.
P: Sean is like, an archivist in the way he honors 1990s-2000s hip hop culture. So incredibly referential. Acknowledging the source material is very important to us, and it's a part of our overall theme for print issue one — finding the thread that contextualizes the past to inform our present and help shape our future.
B: If anything I'd say we gave Sean an arena to play within, a space we're all familiar with. I've known him for a long time, he put me on to so many projects and supported my growth from day one in a lot of ways, and now similarly I'm in a place to return that energy through BULLY. With Sean's editorial, we're talking about the spirit of Black entrepreneurialism, and how we're standing on the shoulders of icons like Diddy who paved the way for new pathways and opportunities to emerge. That's why Sean's wearing archival Sean John. Past, present, future.
What's BULLY's mission and can you share any upcoming plans that exemplify it?
B: The print magazine is one aspect of a bigger purpose we're forming. We're anti-institution, and want to subvert systemic power dynamics to amplify the voices, stories and ideas of diverse creatives. We want to create and hold space for the next generation of diverse artists and creatives. We want to help create new household names. For print issue one, I'm really excited about one of our cover stories in particular. We're so grateful to do a special feature with this iconic photographer Eric Johnson, who shot a lot of well-known photos and albums of hip hop and R&B icons during their come up in the 1990s and 2000s, like Cam'ron for example. We're publishing a spread of unreleased photos to honor his legacy through his work, which shows up in a lot of people's moodboards. But people might not necessarily know it was all shot by him. All about that source material.
P: Yeah, our ethos is centered on bottom-up community building, and applying that local mindset on a global scale by connecting with like-minded people worldwide. We have a few exciting projects in the works we can't say just yet. One is a huge year-long programming partnership with a very high-profile luxury brand, but right now, our main priority is releasing print issue one. We also just launched a pro bono campaign in May called BULLYRACISM, which raises funds for a local not-for-profit organization by commissioning a roster of designers on merch apparel. To promote the fundraising campaign, we put on a four hour livestream benefit with artists and DJs, including Bambii, Jordan Gardner, Prime Diesel and Karim Olen Ash. It was like our version of a concert benefit like Live Aid and We Are the World.
View this post on Instagram
A: We're not driven by cosigns or clout chasing, we're really zeroing in on progressive stories and features that reflect our ethos. Take, for example, our four cover stories for print issue one. They all in some way connect to our issue theme of past, present and future. We have Sean Brown talking about Black entrepreneurialism in archival Sean John. Another with photographer Eric Johnson as Bobby mentioned. Our other two I'd say are more present tense and future forward. One is an editorial collaboration by Olive Duran with graphic designer Jude Gardner-Rolfe and photographer Daan Dam casting a mix of creatives in Berlin. The fourth is shot by Jacqueline Ashton and is an intimate photo narrative on Black love demonstrated by two masculine-centered women. There's a beautiful dynamic in how we're showcasing feelings of vulnerability and softness contrasted by their masculinity.