Best New Tracks: King Krule, Thundercat, The Avalanches, JPEGMAFIA & More
Catch up on our favorites from a busy week in the music world.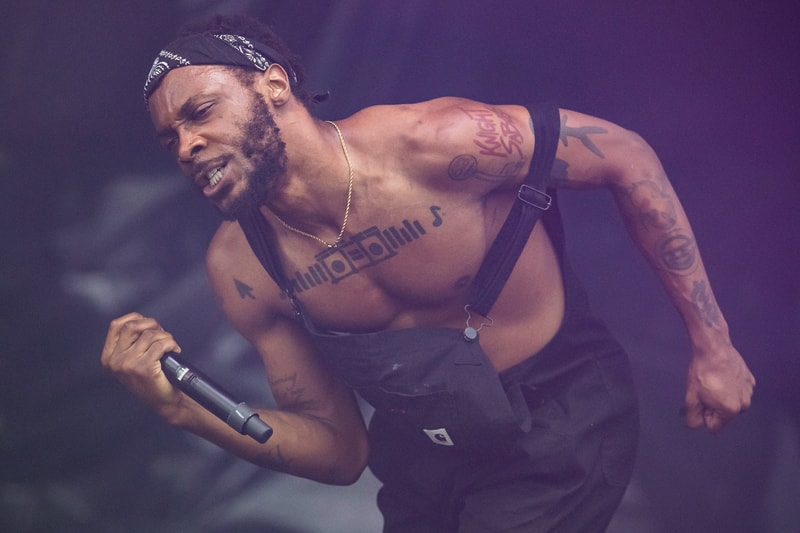 Welcome back to HYPEBEAST's latest installment of Best New Tracks, a weekly round-up of some of the most notable projects from the past week. King Krule delivered his latest full-length effort after a two-and-a-half year break to focus on family and personal growth with Man Alive!. Thundercat continued to drop gems leading up to the release of his upcoming album It Is What It Is with the playful "Dragonball Durag" co-produced by friend Flying Lotus. Other offerings include Best Coast's first album in five years, JPEGMAFIA's homage to baldness, Kamaiyah's g-funk heavy mixtape and more. Check out the latest Best New Tracks selections and stay tuned for more HYPEBEAST Music coverage throughout the week.
King Krule – Man Alive!
It took King Krule nearly three years to record Man Alive! following his critically-acclaimed The OOZ, and his maturation as an artist, a person and a father are all on full display through 14-tracks. The album spans his full spectrum of self-awareness, pensive reflection and emotionality with a dark visual burning at the stake for "(Don't Let the Dragon) Draag On" one moment, then the cautious yet optimistic "Alone, Omen 3" the next. And that's before the trippy Jamie Wolfe-directed animation for "Cellular" released earlier this week. At this point in his career, King Krule has grown into one of the undeniable voices of his generation. Man Alive! may just be his most complete body of work yet.
Thundercat – "Dragonball Durag"
Thundercat may be the only artist capable of centering a song around an unofficially licensed Dragonball Z durag while making it undeniably smooth enough as a love anthem to be taken completely serious. Here the Bass God enlists friend and frequent collaborator Flying Lotus for some help on the production side and what results is a perfect foundation of nostalgic keys, punchy drums and occasional saxophone hints to mask the irony. He may be covered in cat hair, but he still smells good, too. His next album, It Is What It Is arrives April 3.
Best Coast – Always Tomorrow
On Always Tomorrow, Best Coast's singer-songwriter and guitarist Bethany Cosentino delves into her battle with writer's block, sobriety, and depression while looking back at her and collaborator Bobb Bruno's decade-long journey together. While the topics are somber, Cosentino manages to focus on the brightness in her life that came after working her way through the haziness of the five years in between Always Tomorrow and California Nights. The uptempo pace of "Different Light" is a gut-punch to kick things off while "Everything Has Changed" is impactful in its immediacy, echoing ballad-like qualities and simple and smart songwriting. The record is an unwavering return to form.
JPEGMAFIA – "BALD!"
Baltimore rapper JPEGMAFIA has released a new anthem for any hip-hop fan with a receding hairline in "BALD!" The offering picks right back up where the jarringly original All My Heroes Are Cornballs left off. He takes up beef with Genius frequently misrepresenting his lyrics, references Disney's early Shia Labeouf vehicle Even Stevens and compares his appearance to Ray Allen. The self-directed video features grainy VHS footage and quick-cutting picture-in-picture editing to match the occasional beat switching. He even added lyrics to the description so nobody will get them wrong.
The Avalanches feat. Blood Orange – "We Will Always Love You"
If you thought Best Coast's hiatus was long, it pales in comparison to The Avalanches' come-as-they-please qualities. The Australian production duo of Tony Di Blasi and Robbie Chater took a full 16 years to follow-up their debut album Since I Left You with 2016's Wildflower Now they're back nearly four years later with "We Will Always Love You" featuring Dev Hynes (frequently known as Blood Orange). The track is a carefully crafted, soulfully sampled realization complete with an emotional choral arrangement.
Jay Worthy feat. G Perico & The Alchemist – "Rainy Night In SF"
LNDN DRGS rapper Jay Worthy has been releasing a steady flow of carefully crafted singles under his ongoing Two4One project, tapping the likes of Boogie, producer Jake One, Kamaiyah and Cardo. Now the West Coast emcee returns with "The Routine," featuring G Perico and production from The Alchemist. Groovy electric guitar strums and woodwind section loops lay the perfect foundation for Worthy and Perico to wax poetic with their perfect street raps. It's as effortless as a routine.
Kamaiyah – Got It Made
At 27-years-old, Kamaiyah has already gone through enough trials and tribulations to span an entire career. She's signed to major labels only to go independent. She's collaborated with Drake, YG, Travis Scott, Quavo and Tyga. But on her new mixtape Got It Made, her first release from her freshly formed GRND.WRK imprint, Kamaiyah is at her best, channeling vintage g-funk with an aggressiveness and swagger of a veteran. The standout track is "Set It Up" featuring Trina, but each song is a carefully crafted canvas to showcase the Bay Area emcee's originality.
Bloody White – "Tongue Tied"
19-year-old producer, singer-songwriter Bloody White has been crafting beats from his Santa Barbara bedroom since he was 11. The eight-plus years of experimentation with a background in lo-fi and electronic production has lead him here: to the crescendoing pop sensibilities of "Tongue Tied." The song tells the story of having too many storiesto tell and his inability to articulate. "Tongue Tired" smartly throws in the struggle to talk loudly over music at a party near the chorus to match the musical build-up throughout. It's undeniable catchiness shows some serious promise. "For me this song encapsulates how it feels to be stuck in a loop. A loop where I'm aware that all of my actions only hinder me from progressing as a human or soul, yet despite that I choose to feed into it and at the end of the day wonder why I still feel like sh*t." His debut EP you walk right over me is set to release March 17.
Hanni El Khatib – "Stressy"
Palestinian-Filipino American singer-songwriter Hanni El Khatib does it all. The multi-instrumentalist dabbles with blues-infused garage rock, hip-hop, and an overall inspiring experimentation that leaves you wanting more. For his latest visual for "Stressy," Hanni taps director Daniel Pappas for a hectic music video dripped in a night-vision goggles filter that intercuts wandering pit bulls and a seemingly random array of stock footage that's truly hypnotic. Stay tuned for his next project in the near future.
John Carroll Kirby – "By The Sea"
John Carroll Kirby was a major collaborator for Solange's When I Get Home. He's worked with Blood Orange and Frank Ocean. Now he's branching out with his solo effort My Garden. After releasing the jazz-infused "Blueberry Beads" earlier this year, he returns with the vintage montage music video for "By The Sea." The soothing piano soundtrack adds calming flutes over simple and effective drums creating something essential to some much-needed relaxation on a Saturday morning. Carroll Kirby's next major project, My Garden, will also serve as his Stones Throw debut, out April 24.
Brodinski feat. 645AR & Tony Shhhnow – "Fast"
Leave it up to French DJ and producer Brodinski to unexpectedly drop something this brash. As if the bass inspired by a stock car's blown out speakers wasn't enough, he enlisted rising rapper 645AR (of "4 DA TRAP" fame that really needs to be listened to in order to be believed) to help out on the chorus for "Fast." Atlanta rapper Tony Shhnow is the perfect contrast, sending shots at nameless haters as the crew hangs out in SoHo.