JPEGMAFIA Is Jarringly Original on 'All My Heroes Are Cornballs'
His latest effort sees off-kilter sound structures melding with lyrically-shocking flows.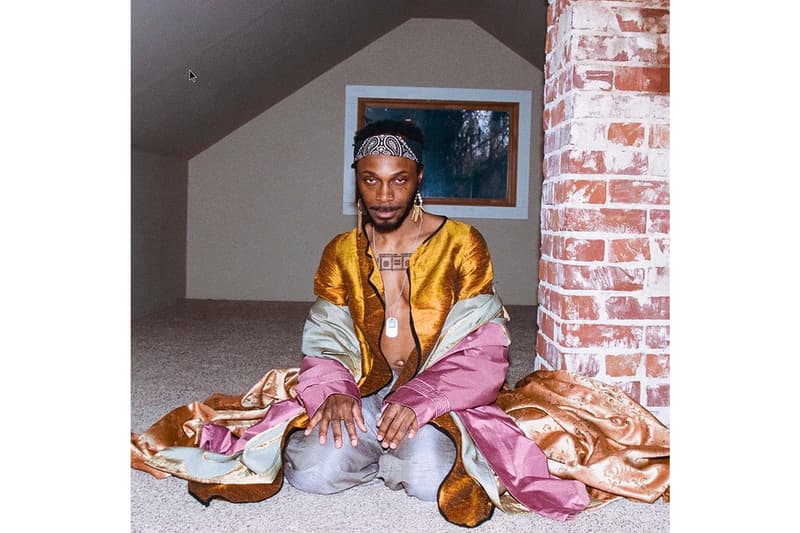 After releasing a slew of run-up singles in the run-up to his project's release, experimental hip-hop artist JPEGMAFIA has officially returned with his third studio project, All My Heroes Are Cornballs. Clocking in at 18-tracks in length, the rapper's latest album continues in line with previous critically-acclaimed projects Black Ben Carson and Veteran, whereby the rapper-meets-producer further focuses in on his abstract and nearly psychedelic sonics, further relishing in off-kilter sound structures and lyrically-jarring flows.
There are few today who round out the total artistic package as well as Peggy does. His mainstay is undoubtedly his approach to discordance — every aspect of his hip-hop career relishes in abstract inconsistencies, whereby the unusual is what ultimately propels him and his endeavors.
Much of his production quality maintains itself within a post-genre world of music — his intricate instrumentals remain less-tweaked than previous offerings, accentuating a more raw ethos that helps in catapulting him lyrically. Glitched-out tracks like title track "All My Heroes Are Cornballs," to more melodically-attuned cuts like "Thot Tactics" and mellowed out jams such as "Grimy Waifu" and "PTSD" showcase Peggy's breadth in his idiosyncratic approach to music.
JPEGMAFIA's various vocal deliveries and lyricism round out his latest project. Lyrically, Peggy has a lot to get off his chest in the age of the internet, and he isn't afraid to take the heat from expelling his in-your-face and often under-the-rug thoughts. Calling out keyboard warriors and internet trolls in "Beta Male Strategies" to referencing his haters and the current ASMR trend on "Jesus Forgive Me, I Am A Thot" Peggy ultimately exposes himself artistically, as well as the concepts he takes aim at. No matter the case, JPEGMAFIA's latest project solidifies his place as one of music's most listenable acts.
You can stream All My Heroes Are Cornballs and his album launch party in Baltimore below. Peggy will be embarking on his North American tour later this fall — all dates can be found here.
For more music releases, Ola Playa and Brodinski just dropped their hard-hitting project, The Trap Mamba.