Ghostface Killah's 13th LP Reinforces His Timeless Approach to Grimey NYC Hip-Hop
Stream 'Ghostface Killahs' feat. Method Man, Inspectah Deck, Cappadonna, & more.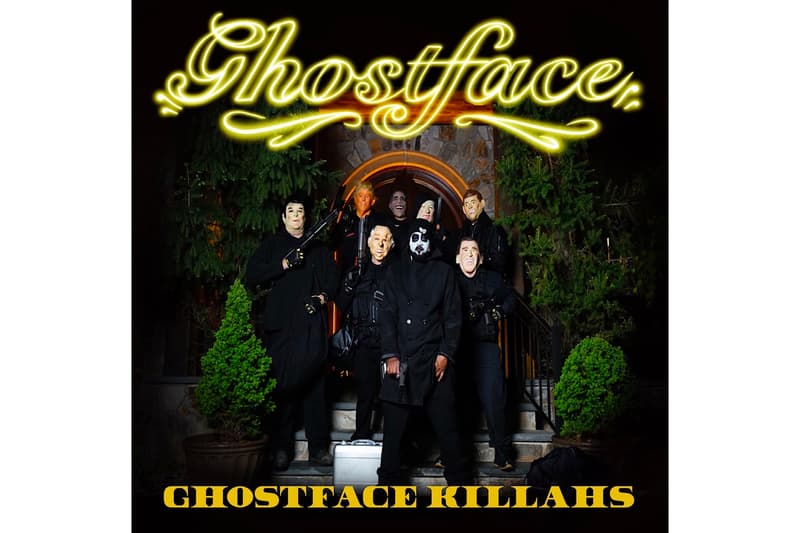 Ghostface Killah has returned with his 13th studio LP, Ghostface Killahs. Bringing back his murky NYC gospel, Ghostface's latest album reinvents and reinforces his timeless flow, bringing back lyrically-swift poetics that ride over battering old school instrumentals. On top of the New York MC's solo verses, various well-placed additives from fellow NYC greats such as Method Man, Inspectah Deck, Cappadonna and more for the project, equally making it a family affair by tapping his own son, Sun God, for various tracks.
Coming in at 13-tracks that run just over 30-minutes, the newly released collection of cuts from the prolific NYC artist retains his iconic style. As is usual, Ghostface doesn't shy away from spotlighting his impeccable lyrical prowess, either — the MC never seems to run out of stories from New York's underground. Bars like "Time you industry n*ggas recognize fire/Boric acid makes mixed with ricin/Don't stand under a tree 'cause my flow is lightning," to "Two of my goons seen a falcon over there/Came back with whatever that f*ckboy had in his ear/Neck, chest, wrists, he couldn't persevere/Pet rally on his neck, gave up the jewels like, 'Here!" are just a few snippets of the brawling lyrical content he employs over the project.
You can stream Ghostface Killah's latest album, Ghostface Killahs, below. If you'd like to pick up a limited edition vinyl bundle — you can do so via Ghostface's official website.
For more music news, Freddie Gibbs and Madlib tap Eric Andre for their "Half Manne Half Cocaine" video.