Popeyes Says "BYOB (Bun)," Make Chicken Sandwich With Tenders During Shortage
Continuing to capitalize on the menu item's viral moment.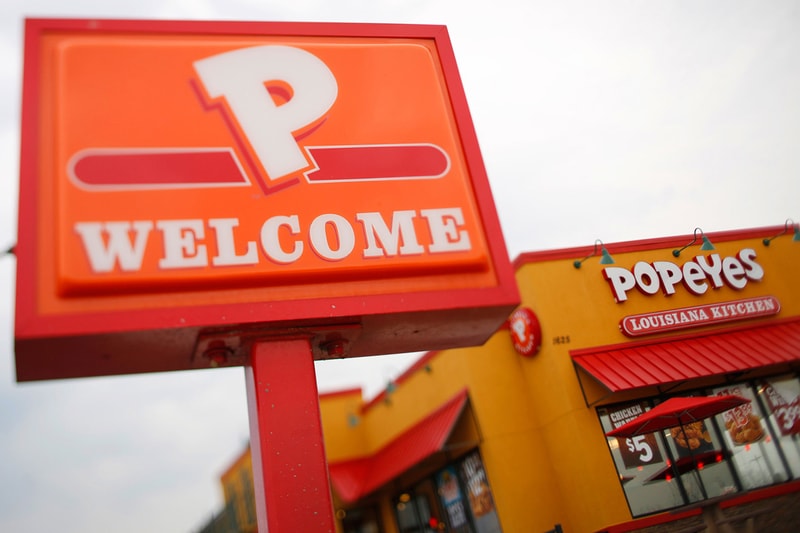 In an effort to keep its chicken sandwich hype alive amidst a devastating shortage, Popeyes has announced a new comedic initiative that encourages customers to "BYOB" (bring your own bun) into any Popeyes location to make DIY chicken sandwiches with its three-piece tender menu item. The campaign was announced via Twitter (shown below) and features Popeyes customers fumbling with chicken sandwich materials, all while questioning the validity of the initiative.
Popeyes is attached to the level of attention its chicken sandwich has gotten for good reason. Following the frenzy, reports detailed that the fried chicken chain apparently doubled its store traffic and sold about 1,000 chicken sandwiches per Popeyes location per day. In addition, the sandwich accounted for an astonishing 30 percent of the restaurant's sales while it was still in stock. Now, the company is going as far as to make fun of themselves in hopes of maintaining the buzz.
Popeyes isn't the first fast food chain to take a humorous approach to keeping sales numbers up, though. Once Wendy's became known for its witty Twitter roasts, the company has been keeping up with the persona ever since. Popeyes' direct competitor KFC began reviving its Colonel Sanders mascot as a cultural figure back in 2015, and most recently created a dating simulator featuring the mascot in hopes of keeping the character's momentum going.
Try our new BYOB! It's basically The Sandwich! Only no mayo. Or pickles. And you bring your own bun… Really it's just three tenders… pic.twitter.com/9jOFyfdae4

— Popeyes Chicken (@PopeyesChicken) September 12, 2019

The most comparable marketing ploy to Popeyes' BYOB campaign, however, is convenience store 7-Eleven's "Bring Your Own Cup Day," which allows customers to fill almost any container of their choice with their favorite Slurpee flavor for just $1.49 USD. The "holiday" has seen customers lugging in office water jugs, swimming pools and even shoes to fill with the beverage. Perhaps Popeyes enthusiasts will get creative with their bread choice in a state of fried chicken sandwich withdrawal.
In related food news, Lebron James' trademark application for "Taco Tuesday" was denied.