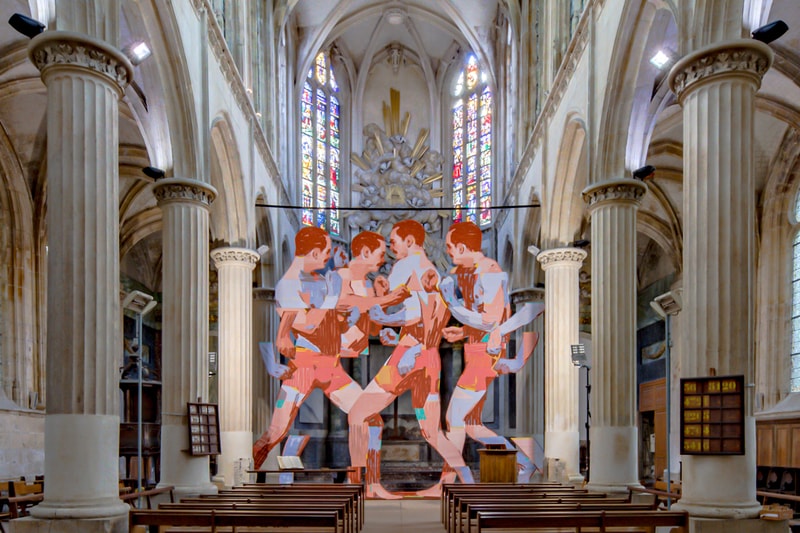 1 of 6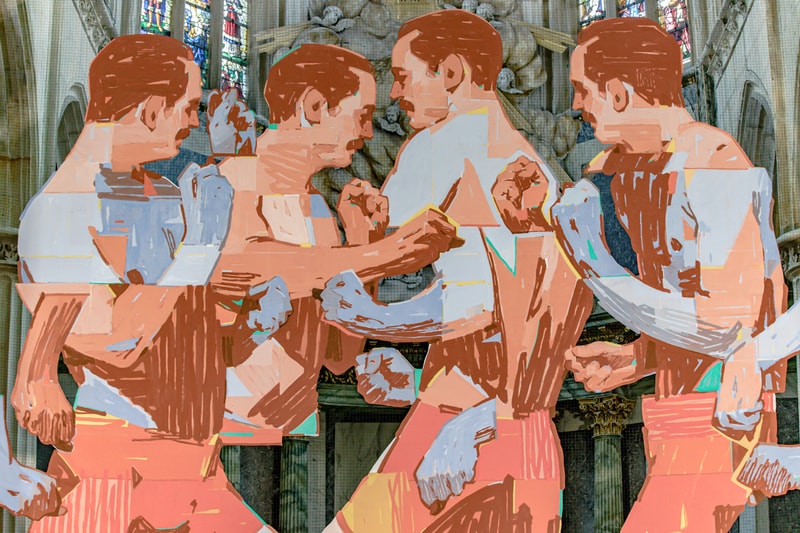 2 of 6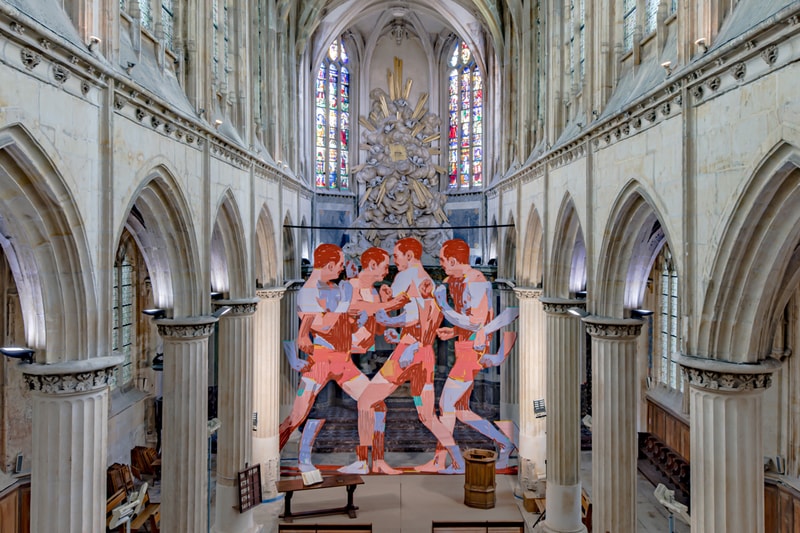 3 of 6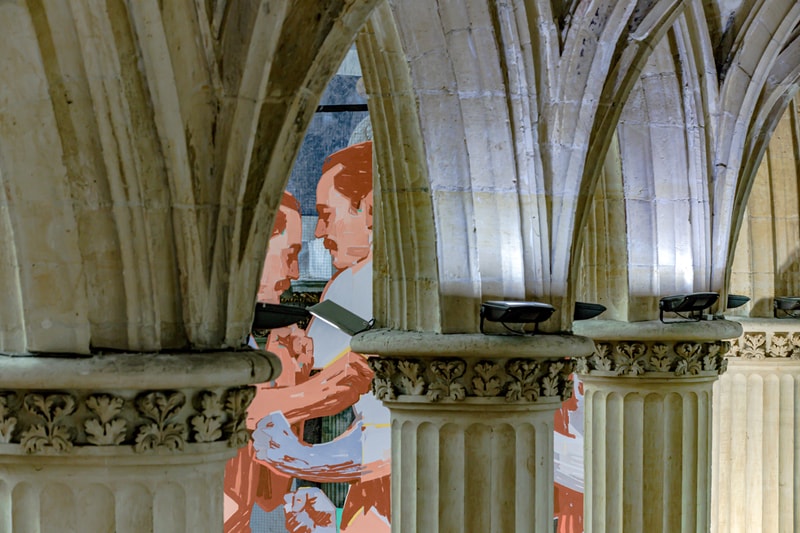 4 of 6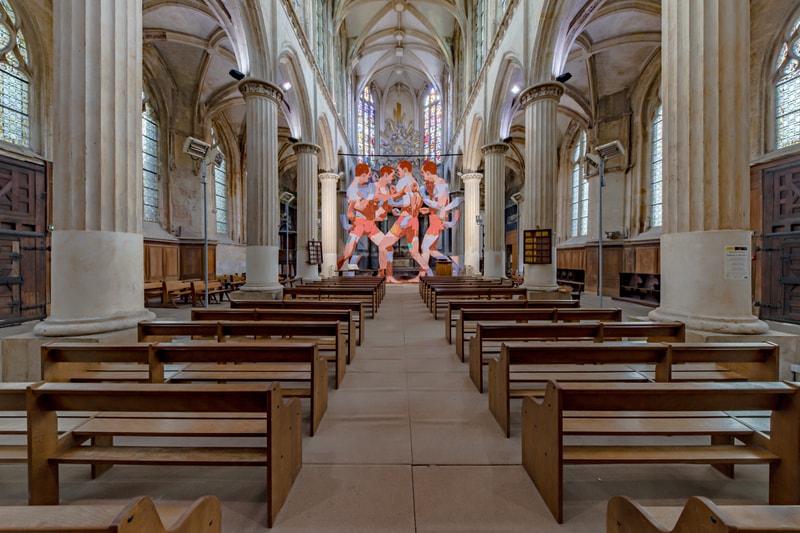 5 of 6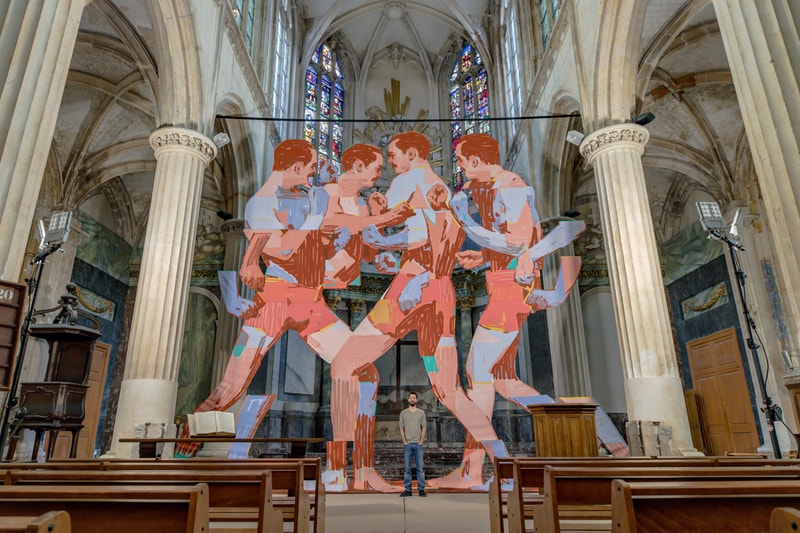 6 of 6
ARYZ Unveils Huge 'La Pugna' Installation Inside Historic Church in France
A towering indoor work focusing on movement.
---
Acclaimed Spanish artist ARYZ recently completed a new installation entitled 'LA Pugna' in Rouen, France. The towering artwork sits currently in front of the altar inside the historic Temple St. Eloi church. Executed in vivid colors of paint, the large-scale piece portrays four identical male subjects seemingly boxing each other. ARYZ is well-known for his emotive street art portraits that focus on movement and interaction.
"The Temple Saint-Eloi was a catholic church build between 1228 and 1580. Given to the protestants by Napoleon in 1803, the Temple houses an organ classified as a historical monument. The Temple is run by Pastor James Lowe and Etienne Banzet, who protects the Organ. Both were really enthusiastic when ARYZ and the Hangar 107 approached them to produce this amazing piece and hope this will contribute to the reputation of the Temple," as per a press statement.
The installation signals an upcoming exhibition of the same name that will take place at the contemporary art center, Hangar 107, from September 20 to November 24 in Rouen. The artist will unveil new impressionist works at the forthcoming showcase.
Elsewhere in art, Banksy took to Instagram to respond to the mysterious removal of his 2017 Brexit mural.
Temple St. Eloi
20 Place Martin Luther King
Rouen, France 76000