Popeyes Reportedly Doubled Store Traffic Thanks to Chicken Sandwich Hype
Selling almost 1,000 sandwiches per store each day.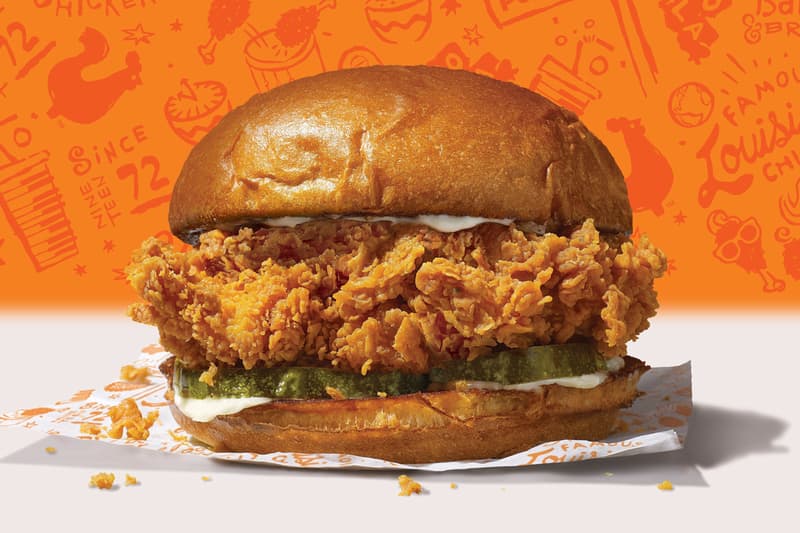 According to an analyst at KeyBanc Capital Markets, Popeyes recently sold about 1,000 chicken sandwiches per store each day before announcing the sandwich "will be going away for a while." As a result, the new menu item made up about 30% of the fast-food chain's sales while also doubling store traffic, which reportedly shocked Popeyes' parent company Restaurant Brands International.
"Unbeknownst to [Restaurant Brands International] at the time, the launch of a new chicken sandwich at Popeye's and subsequent Twitter debate would be a viral sensation that would disrupt the fast food industry and likely shape the outcome of 3Q19 results for some of the category's largest players," analyst Eric Gonzalez said in a note. The restaurant is also seeing residual traffic from the sensation, with Gonzalez raising same-store sales for Popeyes to 8% from 2%. Those estimates, however, could be "conservative" as the hype also killed same-store sales for rival chains like Burger King's Impossible Burger debut and Wendy's' Spicy Chicken Nuggets promotion.
The sandwich became viral a week after being added to the menu and after a back and forth on Twitter with the Chick-fil-A handle.
The sensation became so massive that McDonald's introduced a Spicy BBQ Chicken Sandwich to its menu.
… y'all good? https://t.co/lPaTFXfnyP

— Popeyes Chicken (@PopeyesChicken) August 19, 2019