McDonald's Wades Into Chicken Sandwich War With Spicy BBQ Option
Accompanied by matching tenders.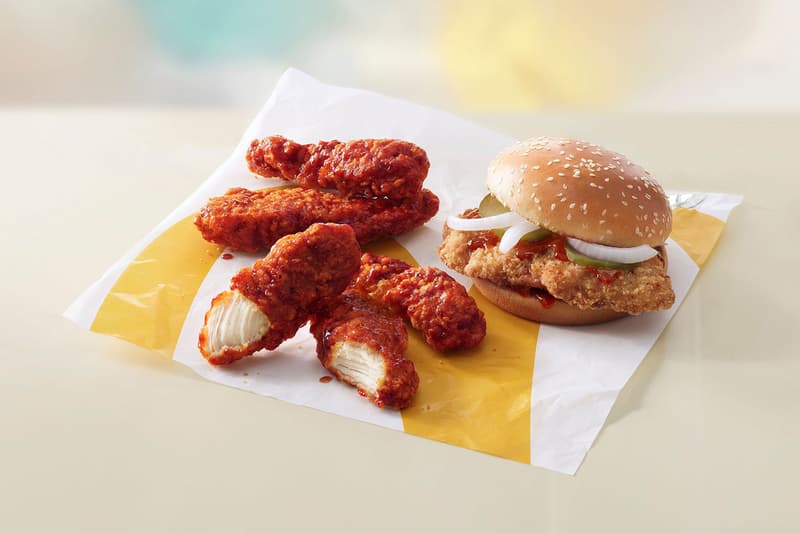 Popeyes' surprisingly popular (and sold out) chicken sandwich may soon have competition. Not from Chick-fil-A, however; McDonald's has entered the chicken sandwich fray with not one but two brand new menu items, offering fans a brand new sandwich experience.
The Spicy BBQ Chicken Sandwich and Glazed Tenders are on the way, after being tested at select McDonald's restaurants over the summer. The Glazed Tenders are essentially the same as McDonald's familiar Buttermilk Crispy option, except they come pre-doused in a spicy, sweet BBQ sauce.
Meanwhile, the sandwich counterpart similarly repurposes a conventional menu item — the Chicken Filet — splashing the tasty sauce beneath silvered onions and pickles. Fast food connoisseurs have noted the similarities to McDonald's Hot 'N Spicy McChicken sandwich, which was discontinued back in 2013, except this offering comes right as chicken sandwich fever reaches its peak.
McDonald's will reportedly launch the two new menu items in America on September 11.
Most recently, a Tennessee resident sought $5,000 USD in damages after the Popeyes chicken sandwich sold out.