Popeyes Announces Popular Chicken Sandwich Will Be Sold out in the Next Few Days
Just two weeks after its official launch.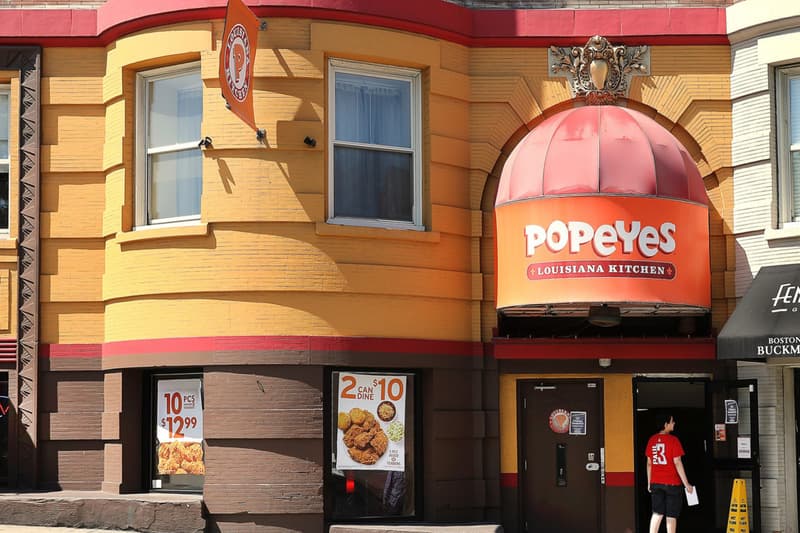 For those that have yet to try Popeyes Louisiana Kitchen's popular Chicken Sandwich, the fast-food purveyor recently announced that its highly sought after menu item will be sold out in the next few days.
Weeks ahead of schedule, Popeyes' original supply was forecasted to last seven weeks but demand seen in the last two weeks since its launch has ensured that sales of the sandwich will need to be halted. In its statement, the chain noted that it is "working tirelessly" with its suppliers to bring the sandwich back to its restaurants across the country as soon as possible. Taking the chance to ask customers to download the Popeyes app in the App Store or Google Play and sign up for push notifications to be alerted once the highly sought after menu item returns.
For more food news, Subway and Beyond Meat recently teamed up to create the Beyond Meatball Marinara.
JUST IN: ⁦@PopeyesChicken⁩ statement on running out of Chicken Sandwiches. Supply forecasted to last 7 weeks sold out in 2 weeks. pic.twitter.com/jU8oYbcvSc

— Darren Rovell (@darrenrovell) August 27, 2019
Y'all. We love that you love The Sandwich. Unfortunately we're sold out (for now). pic.twitter.com/Askp7aH5Rr

— Popeyes Chicken (@PopeyesChicken) August 27, 2019