Open Mike Eagle Connects with Boathouse for "Whiskey and Push Ups"
The lead single in support of 'Closed Sessions Vol. 3.'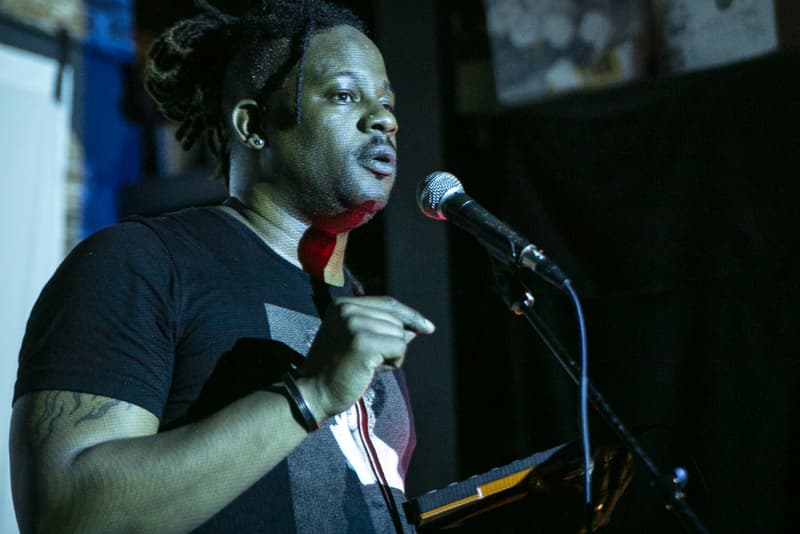 Back in June, Open Mike Eagle tapped MF DOOM, Danny Brown, Method Man, Phonte, Video Dave and others for the official The New Negroes soundtrack. Now, the Dark Comedy lyricist is serving up a new, Boathouse-produced single titled "Whiskey and Push Ups" and taking part in a brief documentary from forward-thinking Chicago rap label Closed Sessions. Notably, the aforementioned track is being released as the lead single for Closed Sessions' forthcoming compilation album Closed Sessions Vol. 3, while the documentary chronicles the recording and creative process that birthed Open Mike Eagle and Boathouse's new collaboration.
"The whole spirit that I jumped on when I walked in here… it just reminded me of the rapping I came up doing in Chicago and like the punchline-y shit, just like going for it," Open Mike Eagle explains during Closed Sessions' new documentary, sharing his thoughts on crafting hip-hop in that label's studio. "That's the part that's fun. I've lost a little bit of connection to that and that style of songwriting seems more conducive to writing in the studio because you're just like, 'this is just what I'm feeling right now.'"
Besides today's offering, Closed Sessions Vol. 3 will also contain contributions from Kemba, Dave B, ShowYouSuck, Khary, Kipp Stone and Mother Nature. "To commemorate our 10-year anniversary, we wanted to get back to our roots, have some fun, and invite new and exciting artists to participate," Closed Sessions founder Alexander "DJ RTC" Fruchter shares via an official statement.
You can check out Open Mike Eagle and Boathouse's new "Whiskey and Push Ups" record and the Closed Sessions documentary about its creation below. Closed Sessions Vol. 3 will be available for listening later this year.