Quavo Is Trying to Flip Popeyes' Sold-Out Chicken Sandwich for $1,000 USD Each
A 24,900% markup.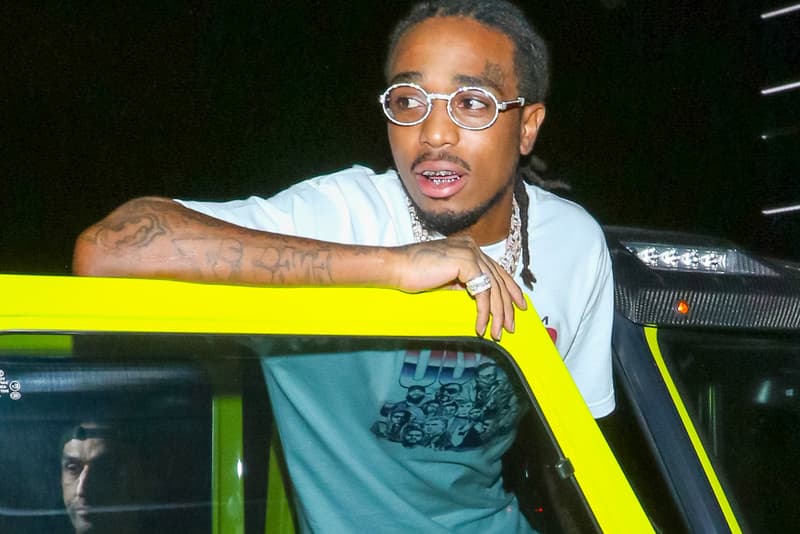 Popeyes recently put out a new chicken sandwich on a brioche bun, prompting a feud between the famed chain and competitor Chick-fil-A in regards to which fast food establishment offers the best sandwich. Hungry fans attempting to weigh in on the virality made the sandwich so popular that it sold out almost instantly. In fact, some locations have sold out of the sandwich for the remainder of the month, with some managers stating their locations are expected to sell more than 1,000 sandwiches a day. With excess demand and not enough sandwiches to go around, Migos member Quavo is taking full advantage of the supply-demand disparity by offering to sell his for $1,000 USD each.
Taking to Instagram, the rapper put up a video of himself, opening the trunk of his SUV to a plastic bag full of the sandwiches. In the clip, he mentions "I heard y'all boys was looking for them, they sold out everywhere. I got them things going for $1,000 a chicken." Quavo's price is a 24,900 percent markup from the original retail cost of $3.99 USD. This all, of course, is a joke, but those seriously wanting to grab hold of the soldout sandwiches certainly now know who to contact.
In case you missed it, Japan has been preparing for the world's first piranha ramen.