Leonardo DiCaprio Announces $5 Million USD Commitment to Amazon Forest Fund
The actor-meets-activist is increasingly worried about the forest fires.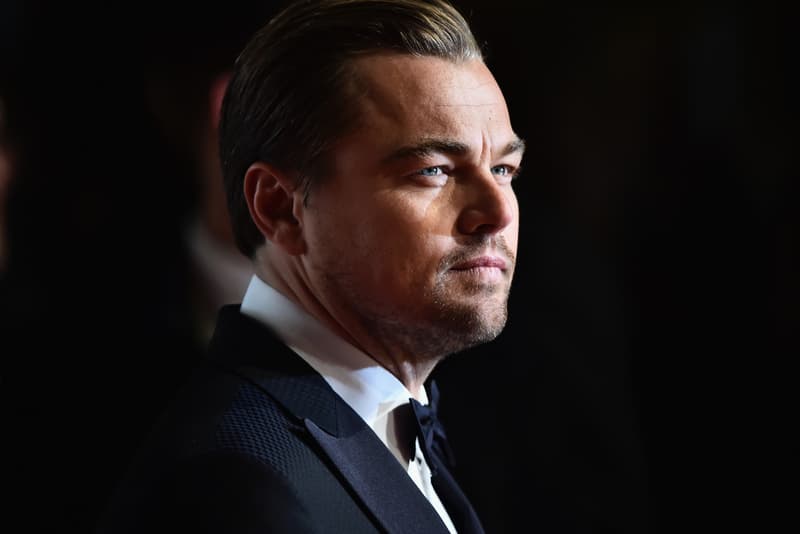 Actor and environmental activist Leonardo DiCaprio alongside his Earth Alliance non-profit has announced the forming of a new emergency Amazon Forest Fund, committing an initial $5 million USD "to focus critical resources for indigenous communities and other local partners working to protect the life-sustaining biodiversity of the Amazon."
Last week it was revealed to many that the Amazon rainforest was burning at a record rate due to wildfires caused by humans. According to Business Insider, more than 9,500 new forest fires have started across Brazil in the forest's basin since August 15, with scientist's recording more than 74,000 fires throughout the country so far this year. That is roughly double the amount of 2018's 40,000 fires, marking an "83 percent increase" compared to last year. The fires have gotten so bad that it led to Brazil's largest state, Amazonas, effectively declaring a state of emergency last Monday.
The fires have ultimately led to a 519 square mile area being burned (roughly twice the size of Tokyo), as well as a 1.2 million square-mile wide smoke layer, effectively blocking out the sun at certain times in cities such as São Paulo, which is thousands of miles away from the bulk of the fires. Much of this is in relation to Brazilian farming tactics of burning forest land for large-scale cattle grazing and feed crops, a technique that has been increasingly relaxed under Brazil's newest president, Jair Bolsonaro, who has simultaneously lowered the number of fines for illegal deforestation and mining.
ln alarming fashion, this lead to many celebrities and environmental activists taking to social media to share the news, highlighting the Amazon's precious ability to generate a fifth of the world's oxygen. Not only do the fires cause irreparable harm to the world's oxygen supply, they also produce a number of health ramifications as both people and animals breath various chemicals via the smoke, which could take weeks (or even months) for the Earth's atmosphere to absorb.
If you'd like to support DiCaprio and his recently created fund, you can donate via Earth Alliance's webpage. 100% of donations will be given to the non-profit's various on-the-ground partners.
For more environment-centric news, Greenland recently lost 12.5 billion tons of ice in one day.
From the other side of Earth, here's the latest on the Amazonia fires ?

Produced by @CopernicusEU's atmosphere monitoring service, it shows the smoke reaching the Atlantic coast and São Paulo ??

DATA HERE▶️https://t.co/Q6qzFdPfIT pic.twitter.com/aJKU2YwRpJ

— WMO | OMM (@WMO) August 20, 2019
#Wildfires ? aren't just a direct threat to ecosystems. They contribute to #climatechange and cause health risks by releasing pollutants

Satellites ? help track them. Below are the carbon monoxide levels from the #Amazon & #Bolivia fires, measured by @CopernicusEU on 21 August pic.twitter.com/rYluCpjjxP

— WMO | OMM (@WMO) August 23, 2019