Here Are the Top 5 Fighting Games from Gamescom 2019
Plenty of action to go around.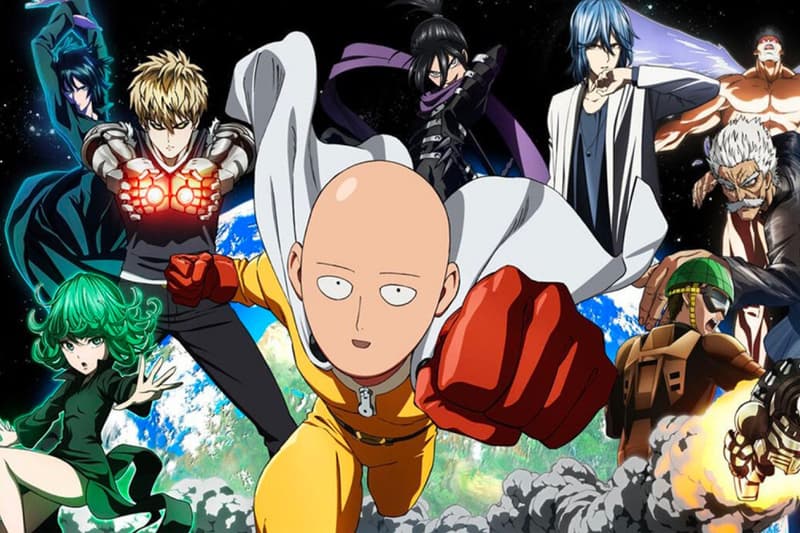 Despite coming two months after E3, European counterpart Gamescom came in strong with its own set of surprises and reveals this year. Building on titles that have already been announced, video game publishers and developers took the opportunity to share more in-depth looks at their upcoming titles, accompanied with more revealing gameplay and cinematic trailers. One of the trends followers of the event may have already noticed is a sudden resurgence of fighting game titles, so here at HYPEBEAST we've compiled the top five fighting game titles you should look out for.
Dragon Ball Z: Kakarot
Originally announced back in January, Bandai Namco and CyberConnect2's latest fighter RPG based on the Dragon Ball franchise will see fans getting the opportunity to experience the legendary Dragon Ball Z adventure in a new and creative way. Building on its previous teaser and trailer drops, Bandai Namco dropped a fresh trailer at Gamescom showcasing Gohan's participation in the Cell Saga, along with a look at the various activities and quests players can engage in with Goku. Most surprisingly, the company revealed that Dragon Ball Z: Kakarot will be introducing a brand new character who is a previously unseen Ginyu Force member.
Mortal Kombat 11
It wouldn't be a top fighting game list without mentioning Mortal Kombat 11. The latest installment to the legendary franchise has already gained huge popularity from gamers since its launch back in April, not only due to its brutal fatalities and a long-standing reputation for great gameplay, but also for its amazing roster of playable characters. Now, adding even more to the fight is MK11's first DLC Kombat Pack, bringing massively iconic characters to the battle like the recurring character Spawn, DC's Joker, and even Arnold Schwarzenegger's original Terminator T-800. Those interested can get their hands on the Kombat Pack for $40 USD.
Shenmue 3
To say the road to Shenmue 3 has been turbulent may still be a slight understatement, but that hasn't stopped developers YS Net and Deep Silver from releasing an all-new trailer showcasing a day in the life of Ryo. Aside from several cinematic scenes of Ryo going food shopping, the trailer gives fans a more concrete look at how the fighting gameplay will be, as well as different mini arcade games dotted around the fighter RPG. Most importantly, the trailer heavily featured a fighting arena in which Ryo will be able to increase his martial arts skills, prepping the youngster for his challenging journey to come. For the nostalgic fans out there, Shenmue 3 is slated for release November 19.
Yakuza 3, 4, and 5 Remastered
If Shenmue 3 has jogged your nostalgia, Sega's latest announcement will definitely dial it all the way to 11. The gaming company announced at Gamescom that not one but three Yakuza games will be getting the remastered treatment and brought to PlayStation 4. Yakuza 3, 4, and 5 were originally released between 2009 and 2012, and at max performed at 720p and 30fps. Sega has now vowed to push the games to 1080p and 60fps for its modern audience, as well as giving the three titles a "rigorous re-localization process" that would see the scripts more accurately resemble the original Japanese meanings. The remastered Yakuza 3 is already out now, with Yakuza 4 following on October 29 and Yakuza 5 coming on February 11, 2020.
One Punch Man: A Hero Nobody Knows
Saitama may be funny, but he definitely is no joke. Possibly the Universe's strongest hero, the bald-headed warrior will be joining a whole roster of his fellow characters from One Punch Man in the anime's first fighting game feature. Since its announcement in June, not a lot had been revealed — until now. Dropping a new trailer at Gamescom, Bandai Namco has now confirmed the list of playable characters in the game, including Saitama, Genos, Speed-o'-Sound Sonic, and even the bicycle-riding Mumen Rider. Aside from a confirmed list, the gameplay trailer also revealed a new game mode involving a boss fight where, presented with unmatched power levels, you'll have to simply survive and hold the boss villain off until Saitama, who the game says "always runs late," defeats the boss for you in his signature manner: one simple punch.
For more gaming news, somebody rendered Sony's leaked PlayStation 5 design.