Kit Harington Will Officially Join the Marvel Cinematic Universe (UPDATE)
Reuniting with his 'Game of Thrones' brother Richard Madden for 'The Eternals.'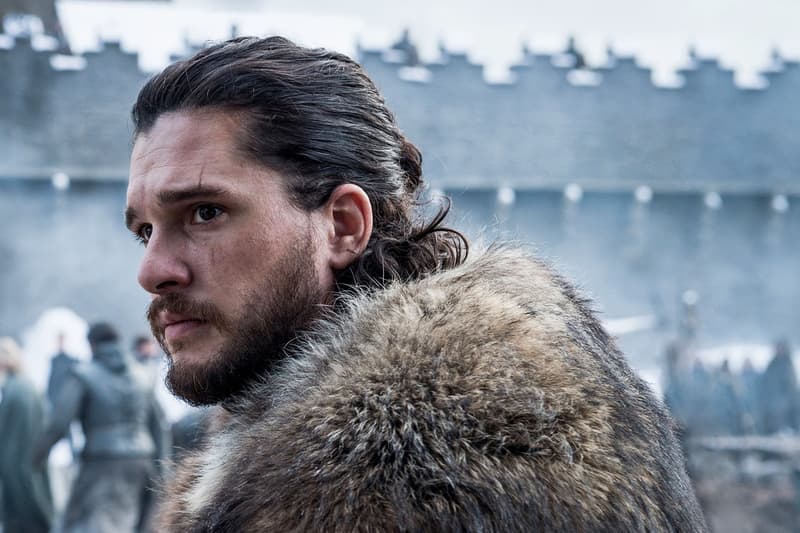 UPDATE (August 24, 2019): Marvel has confirmed at D23 that Kit Harington will appear in The Eternals, meaning he will reunite on screen with his Game of Thrones co-star Richard Madden. Harington will play Dane Whitman, a.k.a. the Black Knight. He'll be the third Game of Thrones star to join the Marvel Cinematic Universe, along with Madden and Sophie Turner, who plays Jean Grey in X-Men.
The full cast of The Eternals will introduce many stars to the Marvel Cinematic Universe for the first time, including Angelina Jolie, Salma Hayek and Kumail Nanjiani. Stay tuned for more news to come out of D23.
The cast of Marvel Studios' "The Eternals" takes the stage at #D23Expo. pic.twitter.com/1mvOxXJ8Dm

— Marvel Entertainment (@Marvel) August 24, 2019
Original Story (August 23, 2019): Game of Thrones star Kit Harington, known for playing the role of Jon Snow, is speculated to join the Marvel Cinematic Universe in an upcoming film. The report comes from Deadline, who also broke the news of Marvel Studios and Sony's Spider-Man deal breaking down earlier this week. According to Deadline, sources say he will join one of Kevin Feige's superhero franchises, but more information may not arrive until later this weekend during Disney's annual D23 or sometime after.
Although Deadline currently has no information on what film it would be, it is interesting to note that former Game of Thrones star Richard Madden will also star in Marvel Studio's upcoming film The Eternals as Ikaris. The film will focus on the character and his sister Sersei, who has yet to be cast. Hercules, a character Marvel intends to introduce as its first gay character, has yet to be cast either, despite a bulk of the cast being introduced at San Diego Comic-Con this year.
Stay tuned as this story develops.
In related Marvel news, fans are using the #SaveSpidey hashtag to share memes and beg for the character to remain in the MCU.
EXCLUSIVE: Kit Harington is headed to the #MCU | #D23Expo https://t.co/gQcaf9Lagu

— Deadline Hollywood (@DEADLINE) August 23, 2019