A First Look at Marvel's 'Eternals'
Introducing some new faces to the MCU.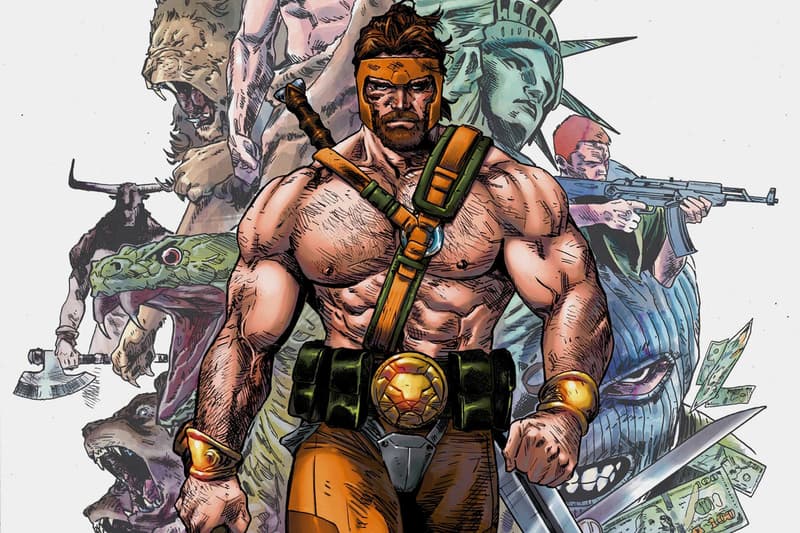 Revealed over the weekend during the 2019 San Diego Comic-Con, Marvel shared a first look at its upcoming Eternals film.
Acting as a new chapter in Marvel's Phase 4 the film will explore a new group of heroes, an evolutionary offshoot of humans who possess extraordinary powers gifted to them by the Celestials (Peter Quill's father Ego was one). In the concept art featured at SDCC, the larger-than-life Celestials can be seen towering over some unknown planet as they walk through the clouds.
Along with the concept art that was handed out during the convention, Marvel also revealed the first cast photo, shared courtesy of Entertainment Weekly. The film will star Richard Madden as Ikaris and Angelina Jolie as Thena along with other new faces to the MCU such as Salma Hayek (Ajak), Kumail Nanjiani (Kingo), Brian Tyree Henry (Phastos), Lauren Ridloff (Makkari), Don Lee (Gilgamesh), and Lia McHugh.
"I'm so excited to be here," Jolie said at the Marvel Studios presentation.. "I'm going to work 10 times harder because I think what it means to be a part of the MCU, what it means to be an Eternal, to be a part of this family, I know what we all need to do. We have all read the script. We have all know what the task ahead is and we are all going to be working very, very hard. I'm training. I am thrilled. Thank you so much."
Directed by Chloe Zhao she shared, "It's about this group of incredible immortals, but through their journey, we really get to explore what it means to be human and humanity on our time on this planet."
Eternals will arrive November 6, 2020.
Marvel also shared a first official look at Black Widow.
New concept art from 'ETERNALS' has been released. #SDCC #SDCC2019 pic.twitter.com/wbcjX1VBLF

— DiscussingFilm @ SDCC (@DiscussingFilm) July 21, 2019