'Star Wars: The Rise of Skywalker' Unveils New Poster
Along with new footage at D23.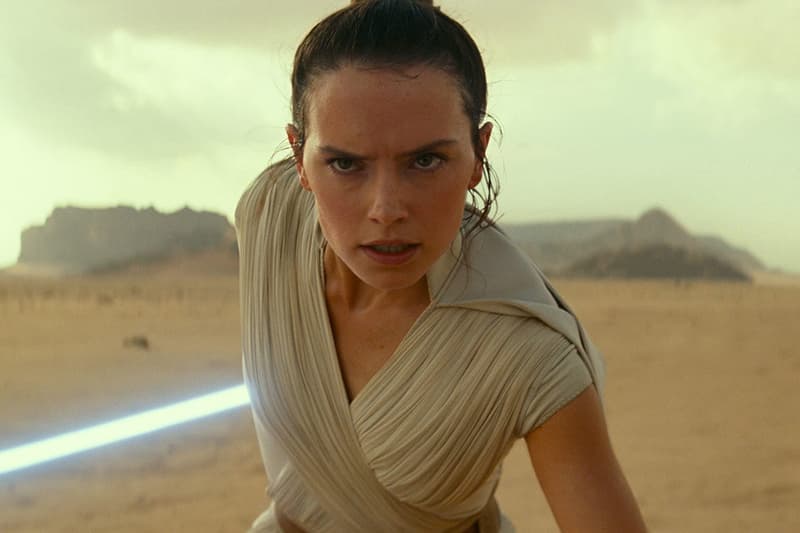 Disney has been steadily releasing tidbits of information about Star Wars: The Rise of Skywalker ever since the first trailer dropped back in April–from BTS footage to teasers around the plot. During D23 on Saturday, director J.J. Abrams and the cast showed off a sizzle reel, which showed off a fight scene between Rey and Kylo Ren in the ocean and a first glimpse at Keri Russell's character, Zori Bliss. One of the surprising scenes from the clip also revealed Rey in a robe with a double-sided red lightsaber.
While on stage, Abrams also mentioned using footage from The Force Awakens to reprise Carrie Fisher's role as Leia one last time. "Of course, we can't talk about the cast without talking about Carrie Fisher. And the character of Leia is really in a way the heart of this story. We could not tell the end of these 9 films without Leia. And we realized that we had footage from episode 7 that we realized we could use in a new way. So Carrie, as Leia, gets to be in the film."
While the latest trailer has yet to be revealed to the masses, the film's epic poster was released online in conjunction with the news.
The image shows Rey and Kylo Ren facing off in a storm with the face of the Emperor looming over them. The Rise of Skywalker stars Daisy Ridley, Adam Driver, John Boyega, Oscar Isaac and Lupita Nyong'o and will conclude the Skywalker Saga of films from the franchise. Watch the trailer and see the film opening in theaters on December 20.