Lil Uzi Vert Offers to Pay a Lucky College Student's $90,000 Tuition
The ultimate scholarship program.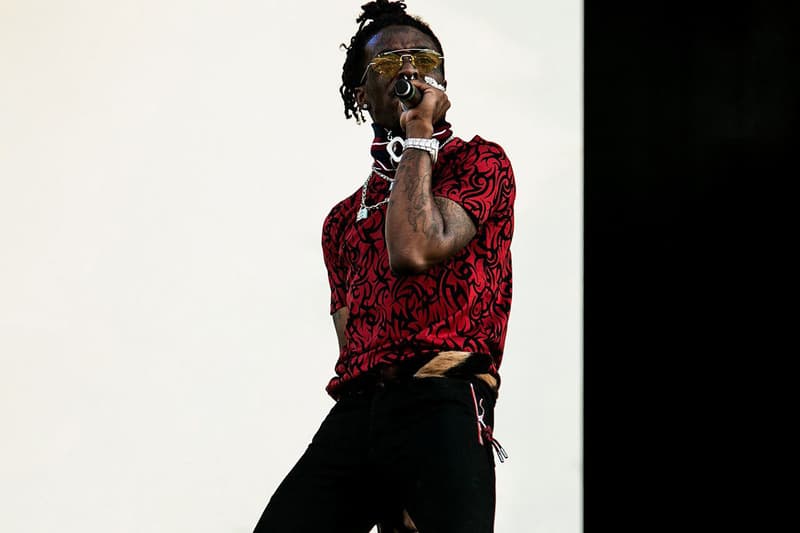 A lucky college student may be absolved from student loans thanks to a chance interaction with Lil Uzi Vert in a Philly department store. The Temple University student, who has now been identified as Raheel Ahmad, simply asked the artist, "can you pay for my college tuition?" This unexpected question caught Uzi off guard, but the rapper quickly turned around and entertained the $90,000 USD request, humorously nodding his head and stating, "I could pay for that."
Uzi then proceeded to outline what is essentially the ultimate scholarship program: all he requested is that Ahmad finishes school. "Make sure you show me all of your transcripts—everything," demanded the rapper. "Show me all your papers and everything, and you'll get 90 thousand from me. I'm serious. If you don't show me, you won't get 90 grand from me…you gotta show me the proof." After promising he'll follow through and complete his education, Uzi asked Ahmad to send him his information via Instagram.
This offer comes from Uzi during a difficult time in his life. The rapper recently announced on Twitter that his Grandma has been in the hospital, followed by a Tweet stating that his showing off on social media directly reflects the pain he feels inside. Perhaps giving back is exactly what the artist needed to put a positive spin on current family matters. Enjoy footage of the interaction below.
In other music news, the White House is really bummed that A$AP Rocky never thanked them for his release.
I Been Flexing So Hard And Buying The World ? Because Deep Down I'm Hurt ……

— Uzi London ?☄️?® (@LILUZIVERT) August 22, 2019