Thom Browne Releases $12,000 USD Coat Made from Ties
A different take on "patchworking"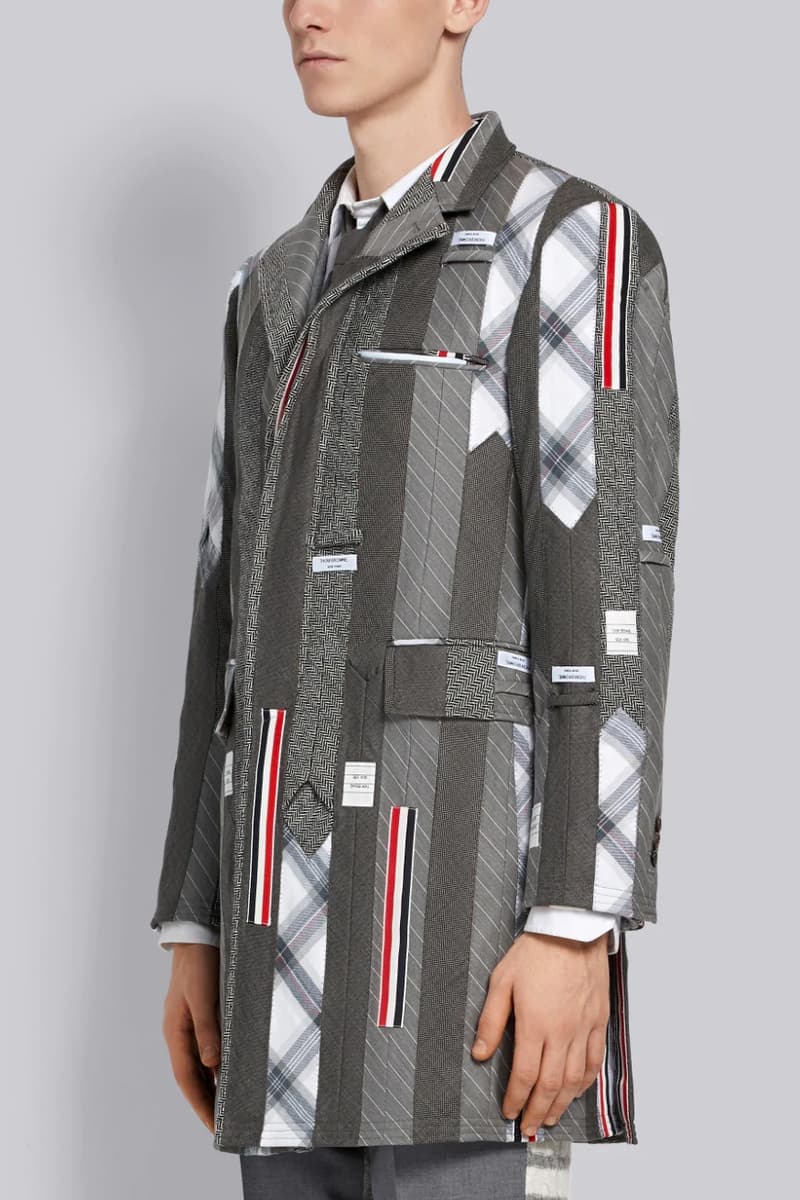 1 of 4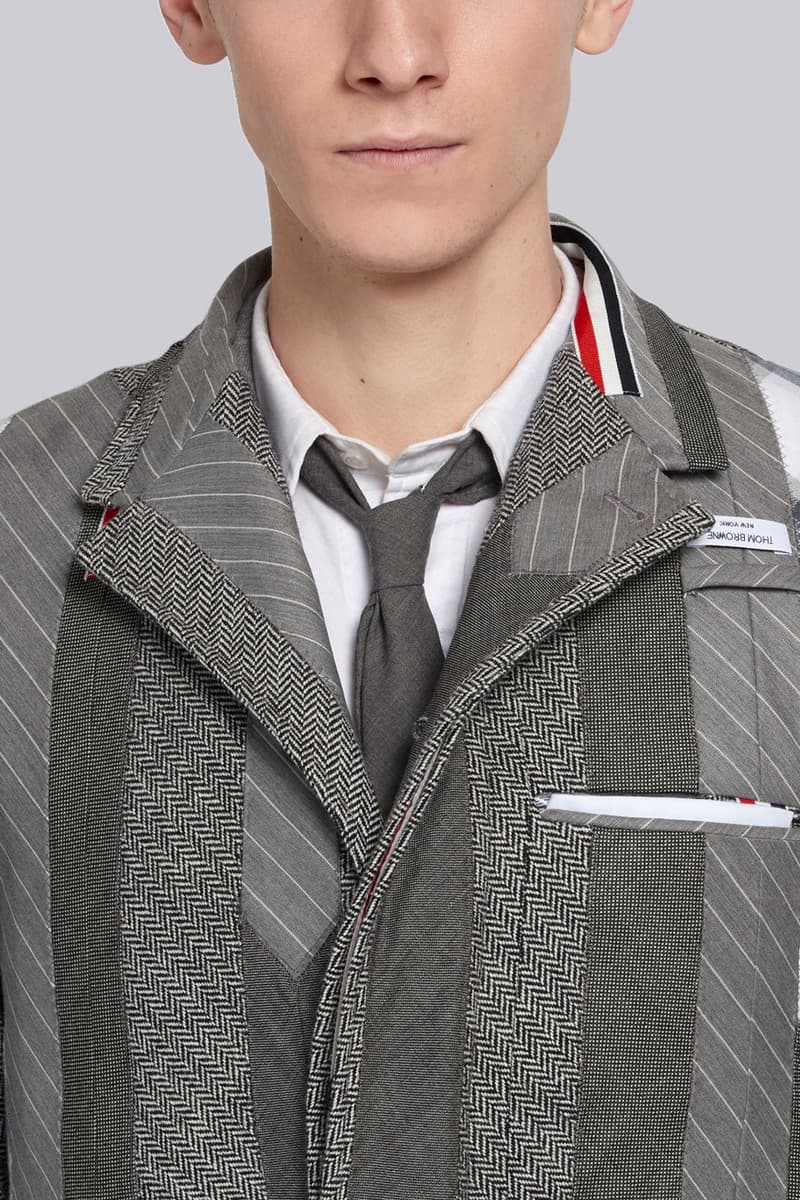 2 of 4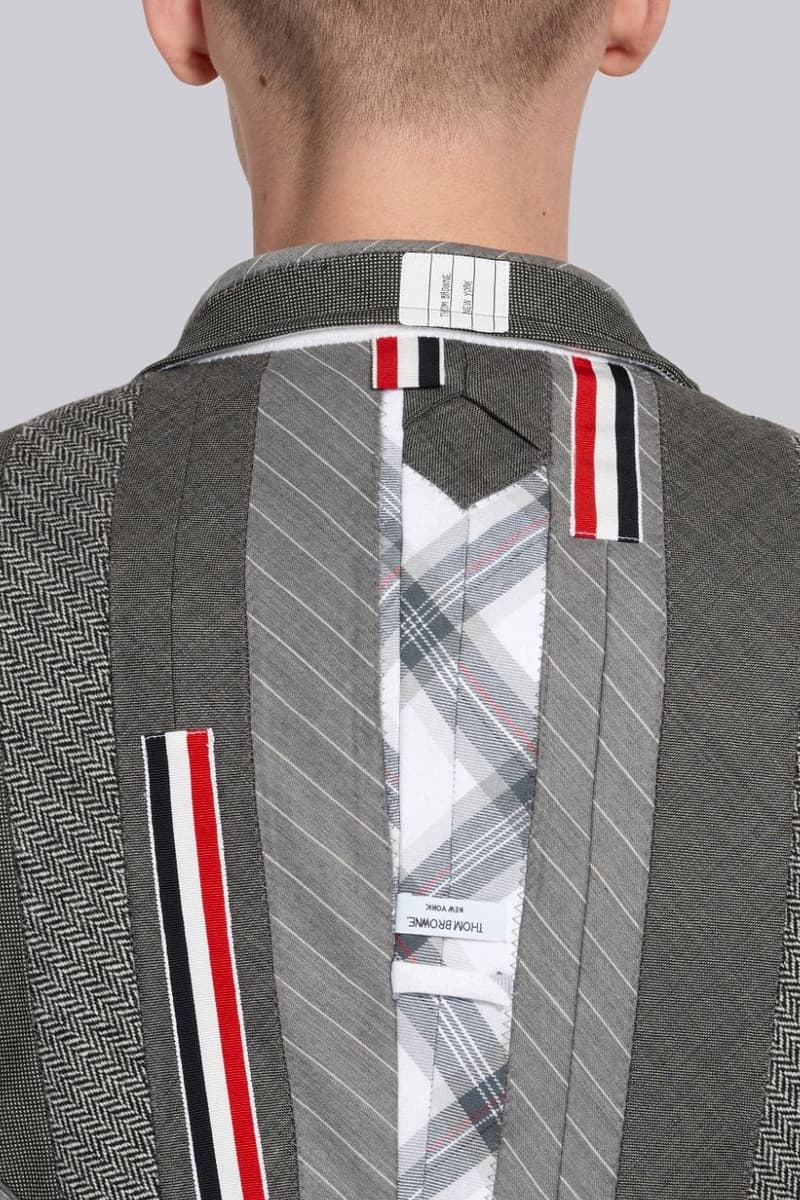 3 of 4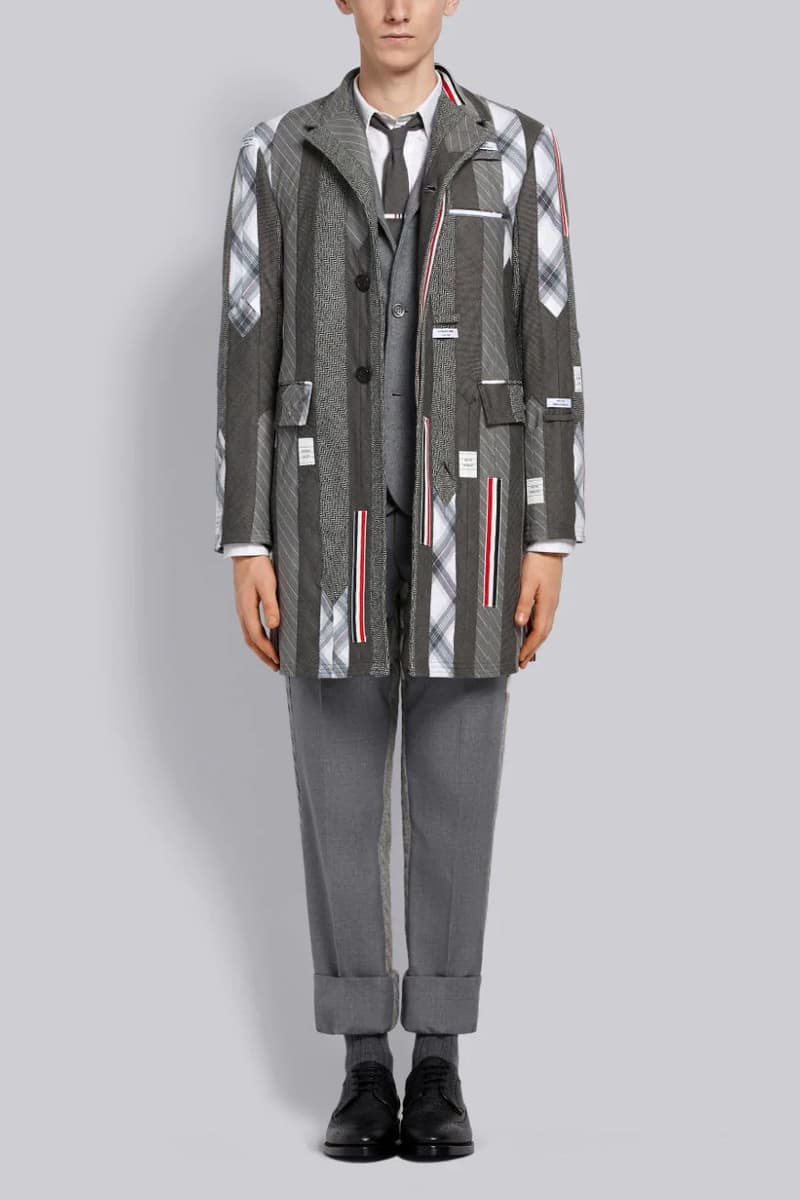 4 of 4
Thom Browne has just released a long coat made from dozens of skinny ties. The creative take on outerwear sees the slim ties stitched together over the body of the coat for a patchwork effect.
The ties arrive in herringbone, striped, and checked patterns, with random ties reversed to show the Thom Browne New York tie tag branding. The coat is finished off with TB's signature red, white and navy stripes.
This unique piece does come at a price, however, selling for a hefty sum of $12,000 USD over at the Thom Browne online store.
For more fashion news, /017 & Doublet release exclusive "Surprise!" T-shirt capsule.
Tie Inserts Single Breasted Coat