Disney Announces More Information Surrounding Fully-Immersive Star Wars Hotel (UPDATE)
The hotel will be directly modeled after a Rebel starcruiser.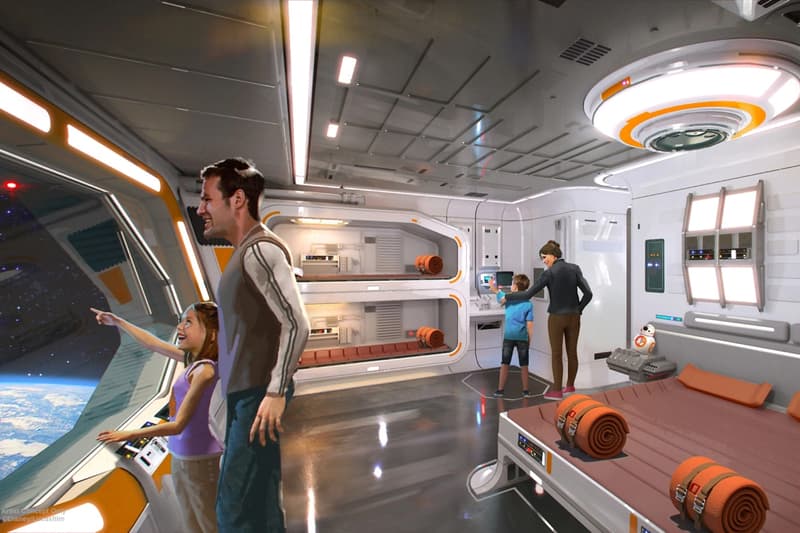 1 of 3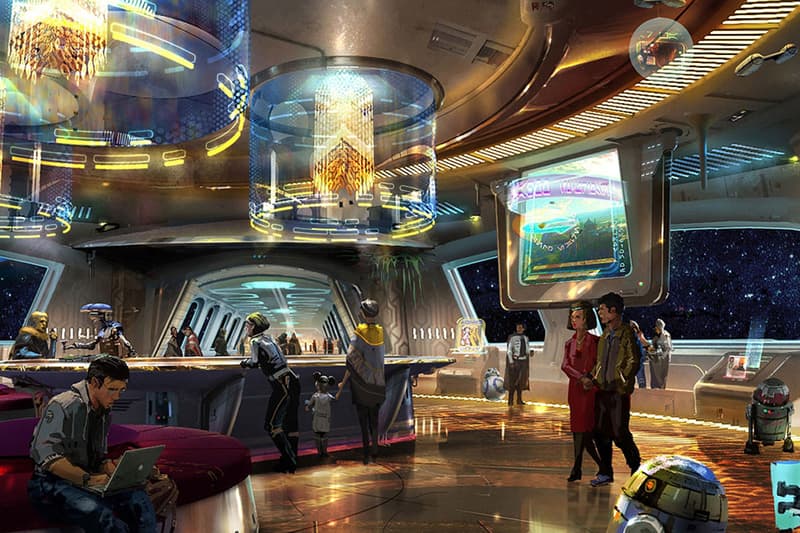 2 of 3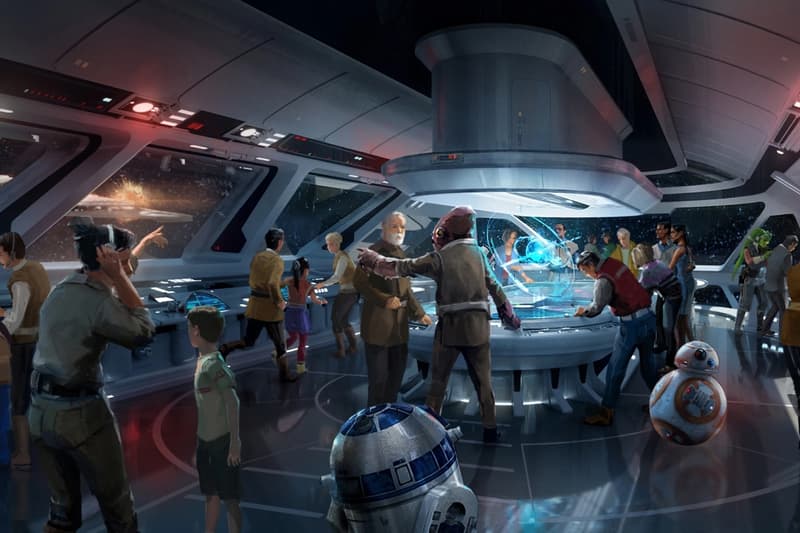 3 of 3
UPDATE (August 23, 2019): At this week's D23 expo, Disney finally announced a name and concept for its much-anticipated Star Wars vacation experience, first spoken of at D23 2017. The hotel itself will be modeled after a Rebel starcruiser named The Halcyon and will be fully integrated into Star Wars: Galaxy's Edge at Disney's Hollywood Studios.
Fans of the franchise who are hoping to truly get away can take part in an immersive two-night excursion called Star Wars: Galactic Starcruiser. As part of the experience, guests will be encouraged to interact with characters and insert themselves into various storylines while on board the The Halcyon.
Official photos have not been released yet, but in the meantime, see photos taken by D23 2019 attendees below.
Okay, that's the Star Wars hotel. It's called Star Wars: Galactic Starcruiser, an "all immersive adventure" in Orlando. You'll stay on the Halcyon which is owned by Chandrila Star Line. pic.twitter.com/otmYpieSOA

— Germain Lussier (@GermainLussier) August 23, 2019
PHOTOS: A Closer Look at the Halcyon Starship Model for Star Wars: Galactic Starcruiser Hotel at Walt Disney Worldhttps://t.co/gJrG4oD7XH pic.twitter.com/laj5Xot4rz

— WDW News Today (@WDWNT) August 23, 2019
JUST ANNOUNCED: The all-new Star Wars vacation experience coming to the Walt Disney World Resort will be named Star Wars: Galactic Starcruiser: https://t.co/q4HBiQLKz0 #D23Expo pic.twitter.com/MsSQIw7K1S

— Disney D23 (@DisneyD23) August 23, 2019
Original story (Jul 16, 2017): Disney has announced quite a lot at this past D23 expo, but out of all the headlines nothing stands out like that of a RPG-styled Star Wars hotel. The hotel will simulate being on a space ship, with windows that will only display the vastness of space. The employees will be constantly in character, and the storyline will be part of every moment of your stay. While the hotel would be extremely successful in any location, the first Star Wars hotel will likely be built in Orlando. If this concept works out well, it will be interesting to see what other fictional universes could follow suit and have their own immersive experience.
If you missed it, don't forget to check out the latest D23 footage from Avengers: Infinity War.
---
Updated by Emily Engle on August 23, 2019.