Report: Donald Trump's White House Disappointed A$AP Rocky Didn't Say "Thank You"
Those involved seek appreciation from the rapper.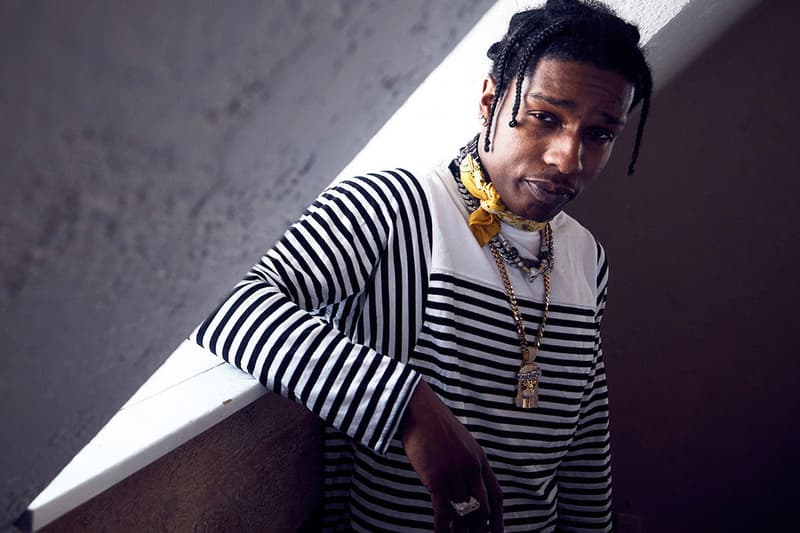 Nothing about A$AP Rocky's case in Sweden has been conventional; following the bizarre letter that leaked after his release and the surprisingly gentle guilty verdict, one last finding has emerged. According to a lengthy report from Yahoo, President Donald Trump's White House staff is displeased that the TESTING rapper hasn't shown any appreciation for their role in the drama.
Pastor Darrell Scott and Urban Revitalization Coalition co-chair Kareem Lanier were tapped in the early stages of the court case by Hassan Muhammad, a self-described entertainment industry "fixer." Scott and Lanier are two of President Trump's most ardent black supporters and made past appearances at the White House when the President addressed issues related to America's black communities. Muhammad brought the pair to the White House after an associate of Rocky requested his help, he explained to Yahoo. "I know how to handle or solve problems."
Lanier asserts that Rocky's manager, John Ehmann, spoke with them early into Rocky's arrest. "He said if the White House does not get involved, Rocky is screwed," Lanier recalled. According to Scott, "The White House didn't ask for anything. There were no conditions attached, but my condition and Kareem's condition was that all I'm asking for you guys to do is say thank you." Scott asserts that Ehmann replied, "If a serial killer gets Rocky out of jail, I would have no problem saying thank you to the serial killer."
Ehmann, Rocky's attorneys and associates didn't respond to requests for comment from Yahoo, while Lanier contends that Rocky's team got along badly with himself and Scott ("I was like, man, you ungrateful motherf***ers, you. I can't believe you. … We didn't ask you guys for nothing other than for you guys to be grateful. …. We just want you guys to be appreciative and say thank you."), but he nevertheless convinced Trump to weigh in on Rocky's behalf.
According to Lanier, he told Trump that giving Rocky aid would represent "a tremendous demonstration of goodwill, not only between our two Countries, but also between your Country, and the African American Community in the United States." Lanier and Scott insist that they spoke to Trump on Rocky's behalf, joining Kanye West in advocating for the Harlem rapper's release from Swedish prison.
Despite the deteriorating treaty between the White House and Rocky's teams, Lanier and Scott were pleased to see Rocky freed and immediately reached out to Rocky's team once they heard the news, expecting ebullient thanks. "We don't get a call. We don't get a call at all," said Scott. Lanier maintains that Ehmann promised to put together a call with Trump's son-in-law and advisor Jared Kushner and Rocky himself to express thanks over the White House's role in his return home, right up until Rocky's manager stopped "returning our text messages."
"All he had to do was do a two-minute call to say thank you," said Scott. "Rocky hasn't even called us and said, 'Hey, man, thank you guys. I appreciate it,' in private. Just in private." Rocky and his team have yet to respond to the claims.
In other Rocky news, this is what happened with the rapper when he attended one of Kanye West's Sunday Services.