Speak Announces New Album 'Singularity' & Shares "99 Blunts" Single
"Two different worlds united by red cups and restless aggression."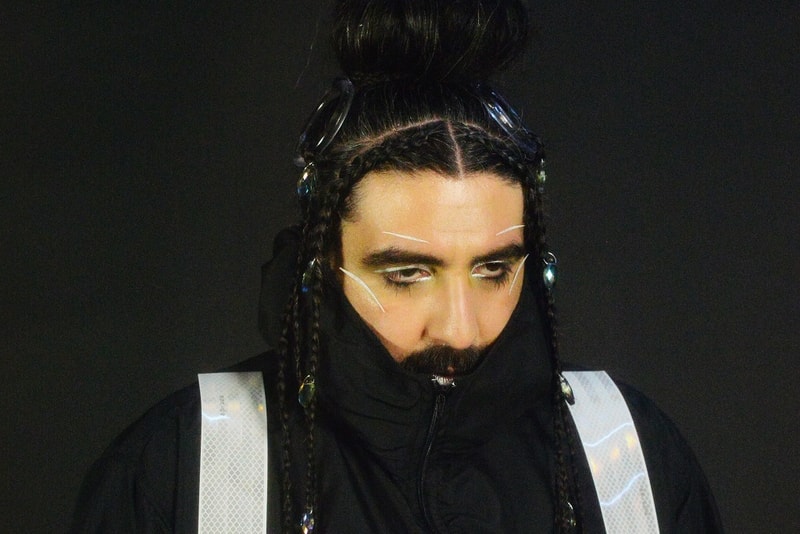 Speak is revealing plans for his next major studio album and sharing its lead single, "99 Blunts." Known as Singularity, the forward-thinking lyricist's upcoming LP is a collaborative effort alongside LAO of renowned artist collective NAAFI. "99 Blunts," our first taste and preview of Singularity's sonic and creative direction, is billed as an "ode to late-night stoner paranoia and West Coast functioning music."
"It's the melding of Mexico City after hours and LA house parties. Two different worlds united by red cups and restless aggression," Speak says when sharing his thoughts on Singularity's lead single.
"Singularity is absolutely a reflection of my personal experience and an accurate time stamp on what's happening not only in my life but the creativity powering the city," Speak tells us, breaking down his forthcoming full-length project. "I'm just a wire on the circuit board, a very small piece of what's happening. All of our collaborators on this project are people making waves in Latin America and people I consider friends. I've shared dances, and laughs and tears and joints with everyone that's worked on this. They are as much a part of my musical DNA as they are the creative fabric of the city."
"Over the last few years, I've formed a close friendship with the NAAFI collective and those DJ sets and parties have soundtracked my wildest nights," Speak adds, opening up about his connection with his Singularity collaborators NAAFI. "Living in CDMX is beautiful and tense all at the same time. The release is on the dance floor. I found a kindred spirit in LAO and we set out to make something that captures that paranoia and uncertainty…not just in the city but that questions that loom over the heads of all Mexicans on both sides of the border. Something that sounds like a 4 a.m. after hours on the brink of extinction. I wanted to expand on my writing and put those raves in the context of rap. LAO was the architect of that sound and created the landscapes to tell these stories. This is Mexico City through my lens."
You can listen to Speak's new single "99 Blunts" below, while Singularity is scheduled to see release on September 13. Singularity is currently available for pre-order as well.