Uber Unveils Rider Kiosks at Pearson Airport, No Smartphone Needed
Order a ride like you were in a fast food restaurant.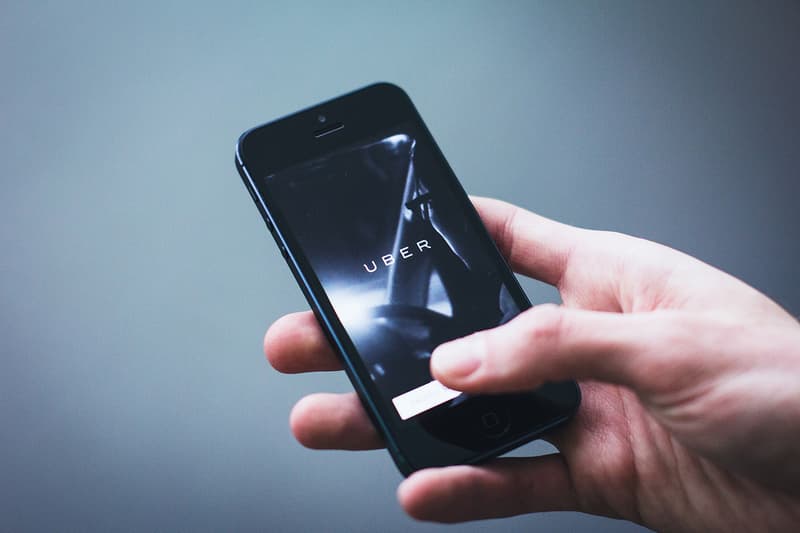 Uber recently launched "Uber Rider Kiosks" in Toronto's Pearson Airport that allow travelers to book rides home, sans smartphone. The pilot offering marks a win-win for both parties, helping Uber spread awareness as an easy post-flight travel option while simultaneously discouraging travelers from accepting rides with unlicensed transportation known as "scoopers." By simply inputing your name, and phone number, the kiosk is able to access your account and walk you through the ride calling process without having to touch your phone.
Uber Interface designer for Airports and Travel Jon Kantrowitz explained the new product offering in detail via Twitter, confirming that the kiosk is being run as a trial in Pearson Airport. "We leveraged existing kiosk hardware that we use in driver green light hubs, which we further modified for speed, cost effectiveness, and operations," says the designer.
Kantrowitz's thread continues into specs, noting that the kiosks will integrate 10.5 inch iPad Airs as the control pad on the bottom and Dell PCs to power the monitors on top. "The kiosk has two modes of use: Attract and Active," continues the designer. "Attract is when we try to attract use, provide wayfinding info for those who use the app, brand and Uber awareness in the airport/city. Active is when the user is engaged with the kiosk trying to book a ride." View key tweets from the full thread, including a mockup of the user interface and a hardware breakdown, below.
Pearson Airport is the only location to implement the new system so far, but if all goes well, Uber Rider Kiosks could become commonplace in the future.
For more in tech, get the lowdown on the upcoming Supreme/BLU burner phone.
Designed and launched a thing: Uber rider kiosks at Toronto Pearson Airport! Shout out to our first riders, a family from the Bahamas! pic.twitter.com/SHQ3tQ767r

— Jon Kantrowitz (@jkantro) August 21, 2019
Here's early prototype I created that demonstrates what I'm talking about when I say designing for "feel". From this prototype everything quickly evolved. You can't get this from designing or sketching static mocks. This was also instrumental in gathering alignment across folks. pic.twitter.com/HExEFjWxEw

— Jon Kantrowitz (@jkantro) August 22, 2019
Hardware breakdown: Top Monitor is a 32 inch LCD display; Bottom Tablet is a 2019 10.5 inch iPad Air; Swipe and chip credit card reader to the right of the tablet. Top monitor is powered by a small contained Dell PC which has an Electron app running. Tablet app is a native app; pic.twitter.com/VIXhWS6g8z

— Jon Kantrowitz (@jkantro) August 21, 2019
Not sure how to get to your final destination? Avoid unlicensed transportation, also known as "scoopers." @Uber and @Lyft are now available as part of a ride-sharing pilot at Pearson to ensure you take #therightride. https://t.co/VDfPLPdg8a pic.twitter.com/EDC4JAKQHX

— Toronto Pearson (@TorontoPearson) August 22, 2019
Join Our Discussions on Discord
The HYPEBEAST Discord Server is a community where conversations on cultural topics can be taken further.