A$AP Rocky Found Guilty in Swedish Assault Case (UPDATE)
Along with two members of his entourage.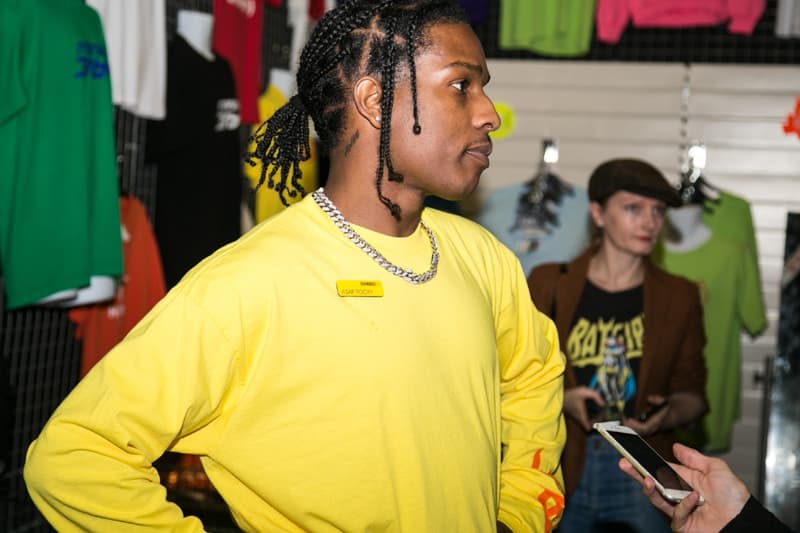 UPDATE (August 15, 2019): Yesterday afternoon A$AP Rocky was found guilty by the Swedish court for an altercation that happened last month in Stockholm.
Reports are stating that if Rocky had been found not guilty, then Sweden could have owed the rapper millions. According to Swedish law a person is allowed to seek reimbursement for the money they lost during their time in jail if the defendant is found not guilty, meaning A$AP Rocky could have claimed back all the money he lost due to the cancelation of 12 European tour dates. The estimated sum comes in at just over $1 million USD.
The rapper's manager John Ehmann backed this up in an article published by The Hollywood Reporter in July before the whole tour had been canceled. "He has missed a few shows and if he is continued to be incarcerated we are going to have to cancel the tour, which will result in multi-millions of dollars in losses," Ehmann said.
Shortly after the verdict, A$AP Rocky shared a response on his IG page.
---
Original Story (August, 14, 2019): After a tortuous few weeks, A$AP Rocky has finally received the verdict for his assault trial. This afternoon in Stockholm the judge ruled 30-year-old A$AP Rocky, real name Rakim Mayers, as guilty. Two members of the rapper's entourage, Bladimir Corniel and David Rispers, were also found guilty of the same charge.
It was also announced that the rapper will not need to return to the European country and has been ordered to pay a fine of kr12,500 SEK in total (approximately $1,302 USD) to the victim; he was also given a suspended sentence of two years probation with no additional jail time. "The assault has not been of such a serious nature that a prison sentence must be chosen," the court said in a statement. "The defendants are therefore sentenced to conditional sentences."
An alleged bottle was said to have been used against the victim during the brawl. However, the prosecutor wasn't able to prove such an item existed, ultimately leading Rocky to the aforementioned sentence. The rapper did not physically need to be in Sweden when the court's decision was handed down.
At the beginning of the month, A$AP Rocky returned home to America after being detained in a Swedish jail for a month following an altercation with a 19-year-old man named Mustafa Jafari. Rocky spent five-weeks in prison, while the trial lasted three days before the jury could move on to make their decision.
Since returning home the rapper has been spotted attending Kanye West's Sunday Service, as well as performing his first live show just this past Sunday, August 11 at the Real Street Festival in Anaheim, California. While onstage the rapper told his fans, "I just want to say, what I experienced it's crazy. I'm so happy to be here y'all don't even understand. I'm so happy to be here right now. That was a scary, humbling experience, but I'm here right now God is good."
The rapper debuted a new song at the festival before performing "Who Dat Boy" alongside his good friend Tyler, The Creator.
In case you've missed it, here are the details for the A$AP Rocky assault case.
#ASAPRocky has been given a suspended sentence and ordered to pay damages to the victim

— Maddy Savage (@maddysavage) August 14, 2019
Judgement in #ASAPRocky trial expected in around 30 minutes. The rapper's press team have told the BBC he won't be in court. Much less media interest than during the trial. No queue to get into the court. pic.twitter.com/0XgB2YnIn0

— Maddy Savage (@maddysavage) August 14, 2019
Here is the press room where the judge in the #ASAPRocky trial will give a conference shortly. I'll be live reporting from outside the court soon after the verdict. pic.twitter.com/S7dQntmJSW

— Maddy Savage (@maddysavage) August 14, 2019