A$AP Rocky Responds to Guilty Verdict
The rapper and two members of his entourage received a two-year suspended sentence.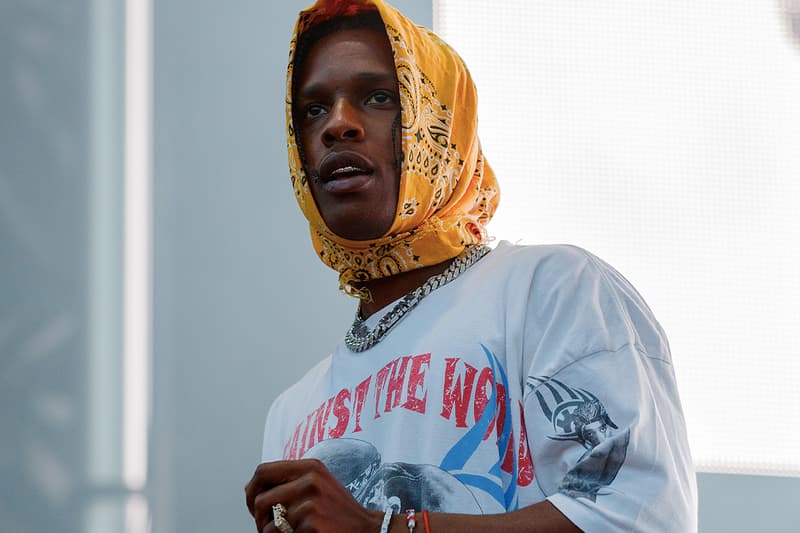 After being handed a guilty verdict in his Swedish assault case, A$AP Rocky took to Instagram to quickly express his quick thoughts and gratitude on the matter.
"I am of course disappointed by today's verdict," Flacko captioned, uploading a tight shot of him holding up a cup. "I want to say thanks again to all my fans, friends, and everyone who showed me love during this difficult time. Imma keep moving forward. Thank you to my team, my management, attorneys, label and everyone who advocated for justice."
A Stockholm judge ruled the 30-year-old rapper, along with two members of his entourage, guilty of assault over an altercation with 19-year-old Mustafa Jafari in late July. Rocky was given a suspended sentence of two years probation and will need to pay a fine of kr12,500 SEK (approximately $1,302 USD) to the victim to cover damages and lawyer's fees. "The assault has not been of such a serious nature that a prison sentence must be chosen," the court said in a statement. "The defendants are therefore sentenced to conditional sentences."
In other news, Bon Iver's Justin Vernon spoke up on no longer being able to kick it with Kanye West.