A$AP Rocky Reportedly Facing "Inhumane Jail Conditions" in Sweden (UPDATE)
Swedish authorities are holding the Harlem native on assault.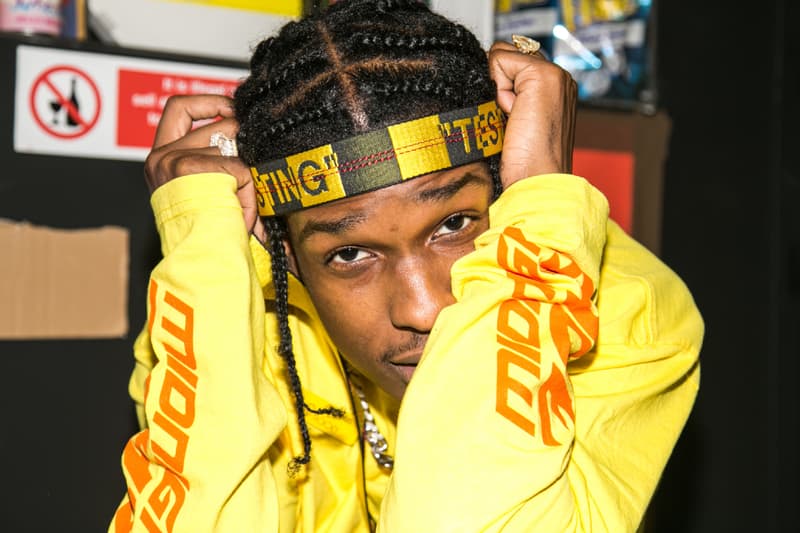 UPDATE: As TMZ reports, Rocky is allegedly dealing with "inhumane jail conditions" while locked up in Sweden. Specifically, Rocky is reportedly in a "disease-ridden" facility; is only able to sleep on a yoga mat without any sort of blankets; sustains himself on a single apple a day due to the building's inedible food and stays next to a mentally-ill inmate who slams his head against the walls and "throws around his own feces, which no one cleans up." Rocky's team have also started a #JusticeforRocky petition, which you can check out at Change.org.
UPDATE: A$AP Rocky has been detained in Sweden for an extra two weeks following his initial arrest on July 3. The rapper is being held for partaking in a fight in Stockholm last Sunday, in which he and three other individuals were involved in. Swedish authorities have confirmed to Newsbeat that his charge has been reduced from aggravated assault to assault. Rocky was due to headline London's Wireless Festival this weekend.
UPDATE: ASAP Rocky has been detained in Sweden for an extra two weeks on suspicion of assault following a fight in Stockholm last Sunday, Swedish authorities have told Newsbeat.

He was due to headline Wireless festival in London this Sunday.

Full story to follow. pic.twitter.com/FXn7JQOUC3

— BBC Newsbeat (@BBCNewsbeat) July 5, 2019
ℹ️ A$AP Rocky's lawyers are currently appealing the decision to detain him in Sweden. We are in touch with his team and as soon as we have any news we will let you know. ℹ️

— Wireless Festival (@WirelessFest) July 5, 2019
ORIGINAL (July 3 2019): A$AP Rocky was arrested on Tuesday after he performed at the Smash hip-hop festival in Stockholm, Sweden, CBS reports. Rocky along with three individuals were involved over an incident that occurred on Sunday (June 31). A Swedish office spokesman said that Rocky was arrested for suspected "gross assault."
Under Swedish law, Rocky alongside his friends can be held for up to three days before they have to appear before a judge to face formal charges, but it might not take that long.
TMZ initially broke the news Monday (June 1) that Rocky and his associates were involved in a brawl. However, yesterday (July 2), the Harlem native posted video clips to his Instagram channel of the incidents that led to the altercation while stating his innocence. See his clips below.
"So a few drug addicts are not my fans," he said on his Instagram account. "We don't know these guys and we didn't want trouble, they followed us for 4 blocks, and they were slapping girls butts who passed, give me a break."
The video shows the rapper and his friends walking away from the two young men while Rocky's bodyguard asks the two gentlemen to go the opposite direction. The video appears to show the two individuals arguing about a pair of headphones or a cellphone. Pretty Flacko claimed on Instagram that one of the men hit his bodyguard with a pair of headphones.
A woman, not seen in the video, can be heard telling the rapper that one of the young men, "slapped my ass and my girlfriend's ass."
It's still unclear what happened before the video starts. The investigation is still in "an initial stage" and no new information about any evidence would be given.