A$AP Rocky Attends Kanye West's Sunday Service After Being Released From Sweden
Seen enjoying his time with West and Kendall Jenner.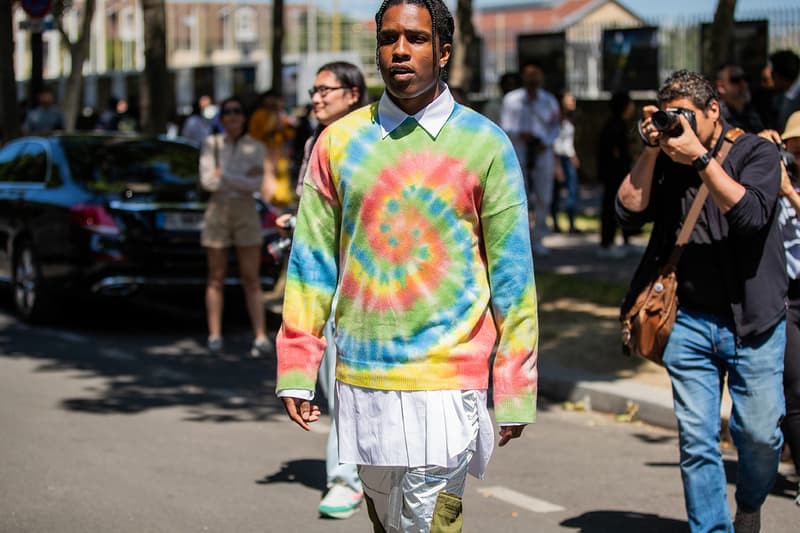 Over the weekend rapper A$AP Rocky was released after being detained in a Swedish jail for a month following an altercation with a 19-year-old man named Mustafa Jafari.
To celebrate his return to America, A$AP Rocky attended Kanye West's Sunday Service. At the service, Rocky was spotted talking to West — who played a part in raising President Trump's awareness on the case — Kendall Jenner, and A$AP Ferg. During the case, Trump tweeted multiple times about his involvement including sending a presidential envoy to monitor events in court in Stockholm, and how his talks with West inspired him to call the "very talented" prime minister of Sweden to help the rapper.
The rapper arrived back in the states on Saturday morning following his high-profile assault trial on Friday. Upon returning, he shared a note to fans via his IG account. "Thank you from the bottom of my heart to all of my fans, friends and anyone across the globe who supported me during these last few weeks. I can't begin to describe how grateful I am for all of you," he wrote. "This has been a very difficult and humbling experience. I want to thank the court for allowing me, Bladi and Thoto to return to our family and friends. Thanks again for all of the love and support."
A$AP Rocky pleaded not guilty in court and is waiting a final verdict from the judge, which is expected to be announced on Wednesday, August 14. Keep it locked here as the story unfolds.
A recent report stats the US Government threatened Sweden with "negative consequences" if the case on A$AP Rocky did not quickly conclude.
Just spoke to @KanyeWest about his friend A$AP Rocky's incarceration. I will be calling the very talented Prime Minister of Sweden to see what we can do about helping A$AP Rocky. So many people would like to see this quickly resolved!

— Donald J. Trump (@realDonaldTrump) July 19, 2019