President Trump Sent a Special Envoy for A$AP Rocky's Sweden Assault Trial (UPDATE)
"I'll be here until they come home," presidential envoy Robert C. O'Brien said.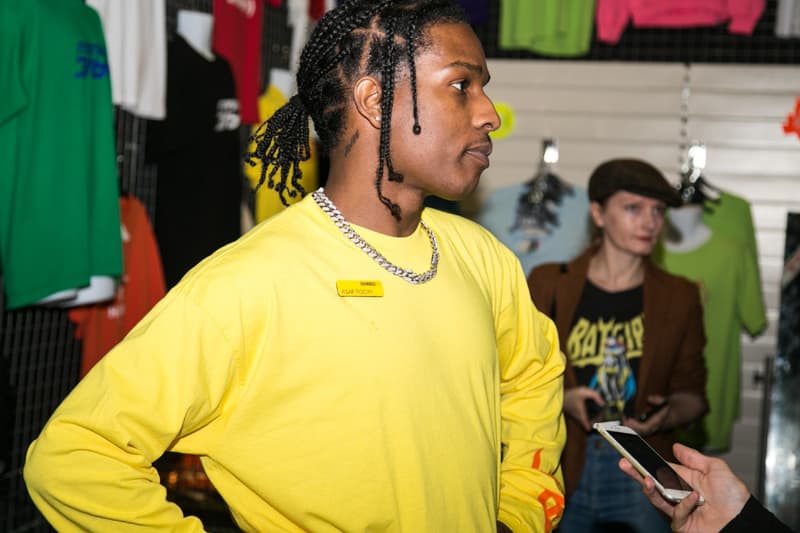 UPDATE (31 July 2019): According to reports, President Donald Trump sent a presidential envoy for hostage affairs to attend A$AP Rocky's Sweden assault case trial.
Hostage-crisis diplomat Robert C. O'Brien was present in the courtroom during his trial on July 30. "The president asked me to come here and support these American citizens," he told The Times. "I'll be here until they come home."
The Harlem rapper's mother Renee Black also attended in support of her son.
ORIGINAL STORY (30 July 2019): After being formally charged with assault following an investigation by the Swedish police, A$AP Rocky's trial has now begun. The trial began with Rocky entering a plea of not guilty, with his lawyer stating that the Harlem rapper was acting in self-defense during the incident.
Over the course of the trial, both Rocky and the case's plaintiff — a 19 year old man — will be cross-examined. The plaintiff recently saw all charges against him dropped, with his lawyer Magnus Stromberg releasing a statement claiming that "he has not committed a crime."
ASAP Rocky's alleged victim is asking for roughly $15,000 USD — 139,700 Swedish Krona — in damages. Outside the courtroom is reportedly chaos as there has been a press pass shortage.
A defense attorney also is arguing that testimony "from two new witnesses" could be enough evidence to change the course of the proceedings. Regional journalist Markus Karlsson has also shared a recording from inside the court room in which the prosecutor can be heard presenting his case. Rocky's team has argued that the rapper threw the plaintiff to the ground out of self-defense. There's a huge dispute on whether the plaintiff was attacked with an alleged broken bottle.
Per ABC News' Sabina Ghebremedhin, a photo of the broken bottle was shown, but the prosecutor confirmed that the DNA on it did not match Rocky or his co-defendants.
Since Rocky's arrest earlier this month, the Swedish police have released a 552-page document of its preliminary investigation into the case. The document includes SMS messages between A$AP Rocky's team, as well as details of his interrogation and images of injuries that the Swedish board of forensic medicine believe to be caused by "objects such as broken glass or the like." Additionally, Donald Trump has spoken to the Swedish Prime Minister about the case, while one Rocky fan was arrested after threatening to bomb the Swedish embassy.
The ASAP Rocky court drawing for you (he's in green, his mum in the middle) pic.twitter.com/qA6WnoSuKn

— Alex Marshall (@alexmarshall81) July 30, 2019
Hearing now going through text messages from ASAP Rockys friends and bodyguard about the fight, including discussing meaning of certain words such as "dust off" – prosecution taking that to mean laying hands on somebody. #ASAPRocky

— Larissa Kennelly (@LarissaKennelly) July 30, 2019
Listen to a recording from inside the court room as the prosecutor presents his case. Please note it's in Ikea-language, and also a shameless plug of my employer @Nyheterna ; https://t.co/SPgoQLPgUO

— Markus Karlsson (@MarketsMarkus) July 30, 2019