A$AP Rocky Fan Arrested After Threatening to Bomb Swedish Embassy
She was charged in Washinton D.C. for screaming at staff and causing damage to the embassy.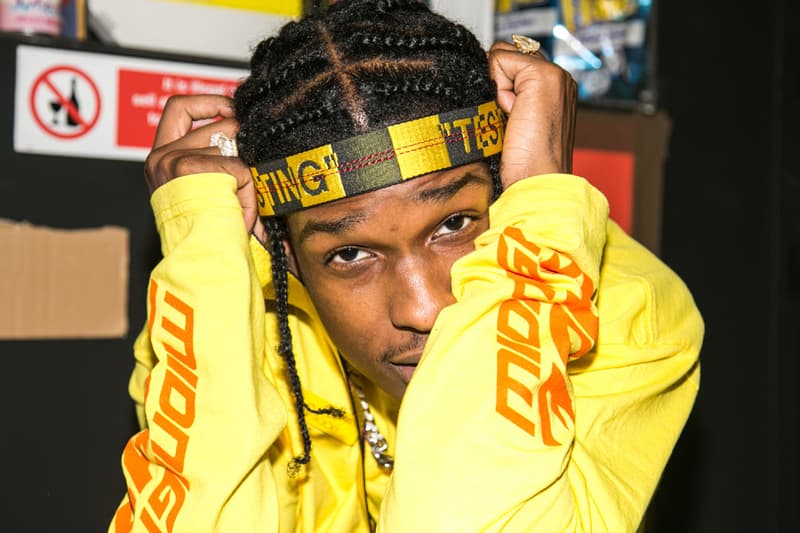 An A$AP Rocky fan has been arrested in Washington D.C. after she threatened to bomb the state's Swedish embassy. A Secret Service officer wrote in a statement that Rebecca Kanter has been accused of screaming at embassy staff, taunting a group of visiting students and causing damage to the embassy building.
After not leaving the embassy on demand, Kanter was charged with willfully injuring and damaging property of a foreign government, and refusing to depart a foreign embassy. One day prior to her charge, the fan was allegedly seen throwing a liquid at the embassy from a Coca-Cola bottle while shouting, "I'm going to blow this motherf*cker up." She also wrote on social media that she had "defiled the House of Sweden… why aren't I getting press for A$AP?"
A$AP Rocky is currently being detained following a fight in Sweden. Since July 3, Rocky, his team and a number of famous faces have tried to gain #JusticeForRocky — however, the Prosecution District of Stockholm has since released its preliminary investigation shedding new light on the case.
In other news, Tyler, the Creator and ScHoolboy Q have said they are boycotting Sweden in support for A$AP Rocky.
Very disappointed in Prime Minister Stefan Löfven for being unable to act. Sweden has let our African American Community down in the United States. I watched the tapes of A$AP Rocky, and he was being followed and harassed by troublemakers. Treat Americans fairly! #FreeRocky

— Donald J. Trump (@realDonaldTrump) July 25, 2019
I want my friend out.. I appreciate you trying to help him. But while your at it @realDonaldTrump can you also let those kids out of cages?

— Justin Bieber (@justinbieber) July 20, 2019