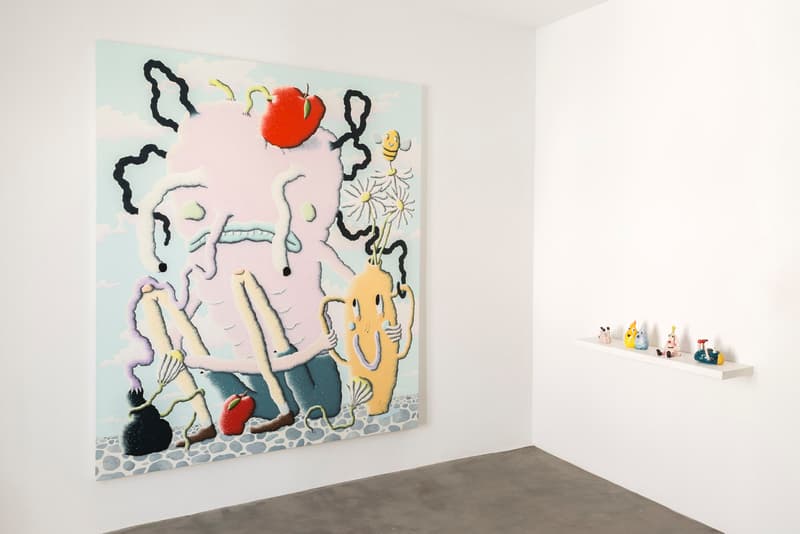 1 of 8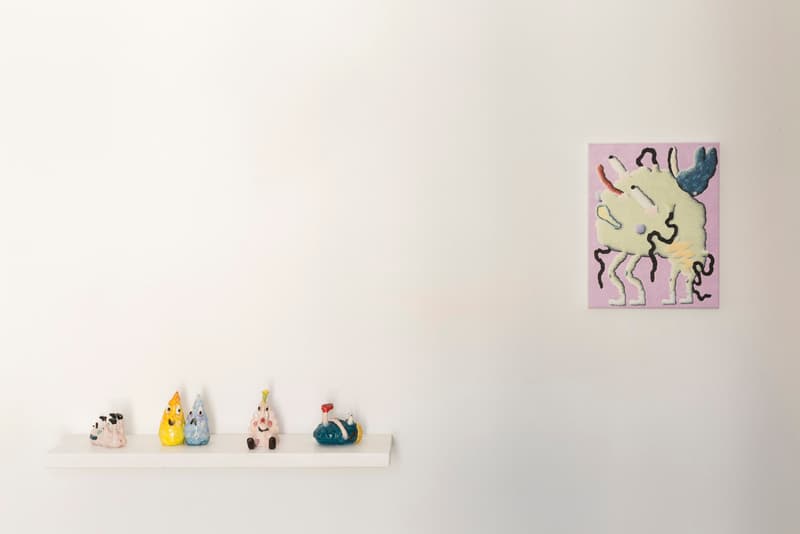 2 of 8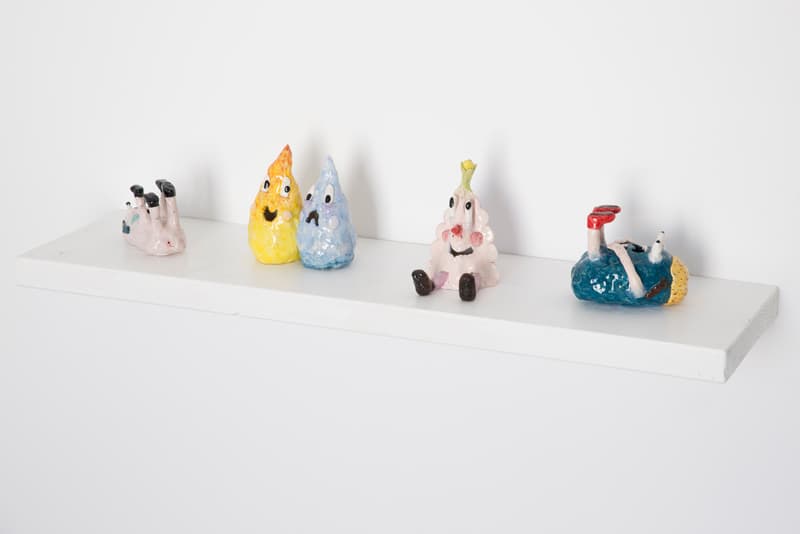 3 of 8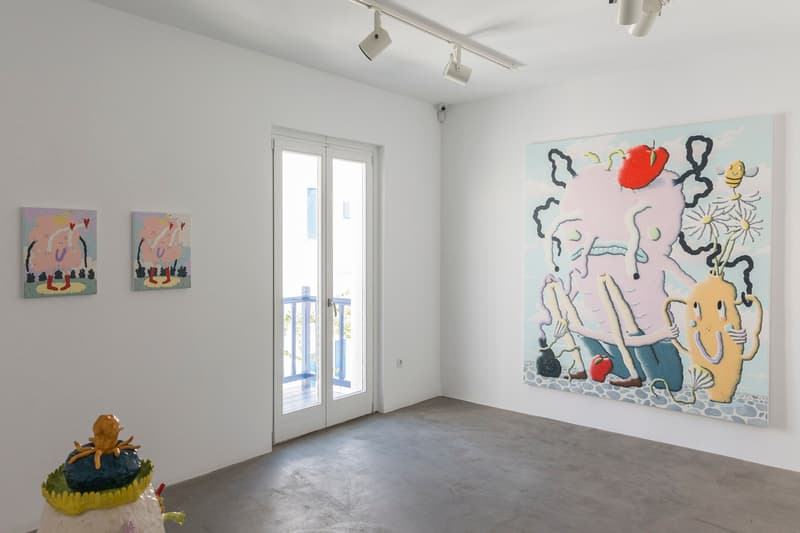 4 of 8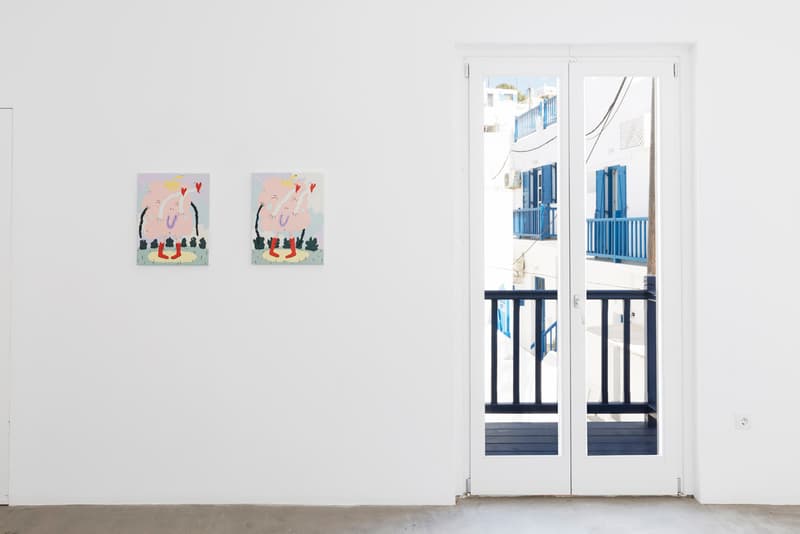 5 of 8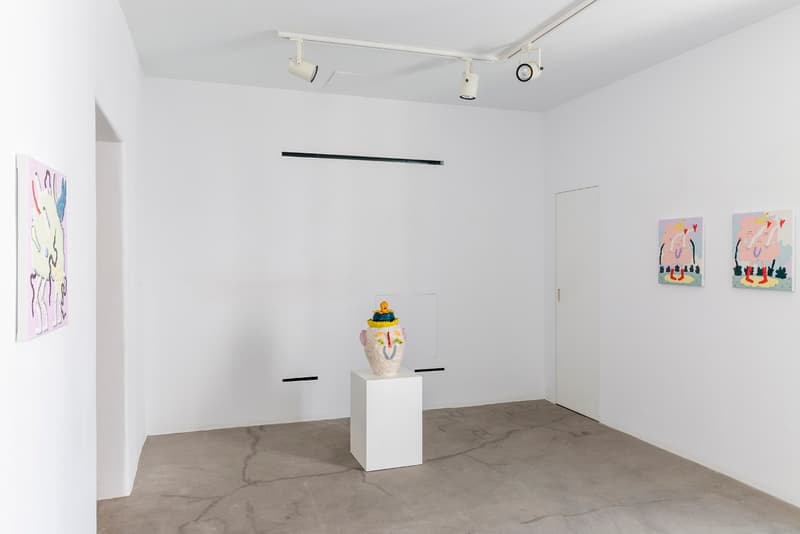 6 of 8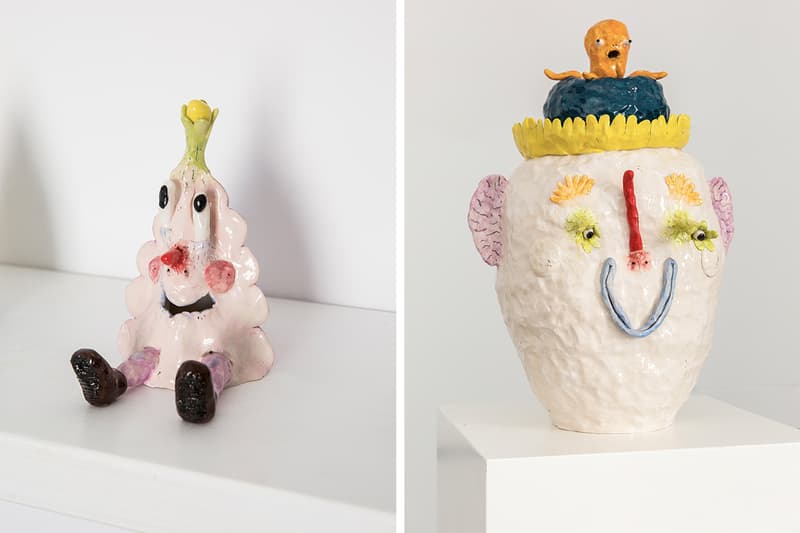 7 of 8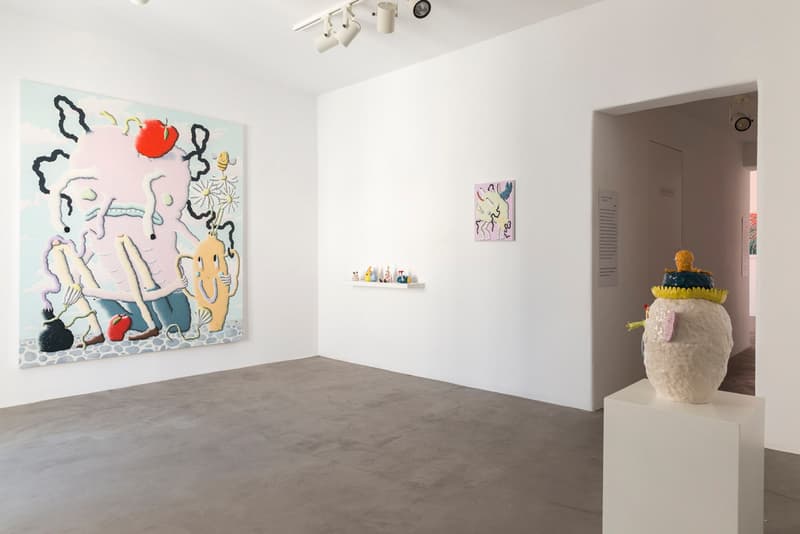 8 of 8
Joakim Ojanen Travels to Mykonos for Latest Sculptural Ceramics & Oil Paintings
Characterized by loose outlines, wild textures and off-kilter color fields.
---
As a follow up to his "Snake Pit" show at The Hole gallery in New York, Joakim Ojanen has made a stop at Mykonos this time around, marking his first solo exhibition in Greece.
Joakim Ojanen is a self-taught artist that has been known for his distinctive ceramics and oil paintings characterized by colorful, squiggly cartoon-like figures. At first glance, his works appear to be fun and quirky, but with closer examination, underlying layers of emotional depth are revealed through nuanced cues and personalities.
The exhibition will host a series of Ojanen's newest works, distinguished by its meticulously loose outlines, wild textures and off-kilter color fields. shown at the gallery, a slew of small to medium-sized ceramic sculptures sit next to various oil paintings that are thickly layered to bring out shadows for added depth on the canvas. Rounding up the series is the show's centerpiece: a large painting cast behind a Mykonian setting, featuring a character who's holding an anthropomorphic amphora that's filled with daisies. As a finishing note, three other small-scale paintings have been included in the show, each executed in the Swedish artist's signature style.
Dubbed "Joakim Ojanen: Island," the exhibition is currently on view and set to end on August 23. Head over to diohoria.com to find out more.
Elsewhere, check out how emerging initiatives are highlighting Detroit's evolving arts scene.
Dio Horia Gallery
Panahra Square
846 00 Mykonos
Greece